Minot State Alumni Association to honor five with Golden Award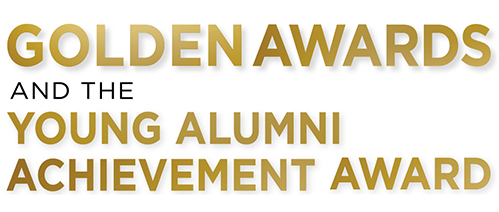 MINOT, N.D. – The Minot State University Alumni Association has chosen four individuals to honor with the Golden Award and one individual with the Young Alumni Achievement Award.
The 2019 honorees include Greg Fjeld, '81, from Scobey, Montana; Cheryl Nilsen, '90, Minot; Michael Saba, '66, Bismarck; and Myron Thompson, '67, Upham. The Young Alumni Achievement Award Winner is Caleb Heilman, '11, from Minot.
The Golden Awards are the highest award bestowed by the Minot State University Alumni Association. Selections are based on outstanding service to the university or alumni association and distinguished leadership in the recipient's career or community. The Young Alumni Achievement Award recipient is between the ages of 21 and 39.
The annual awards dinner will be on Thursday, Oct. 3 in the Minot State Conference Center. More information on the dinner as well as each award winner will be released in the fall. For more information on the Golden Awards, visit the Alumni Association WEBSITE.
About Minot State University
Minot State University is a public university dedicated to excellence in education, scholarship, and community engagement achieved through rigorous academic experiences, active learning environments, commitment to public service, and a vibrant campus life.
---