McIntyre selected to give commencement address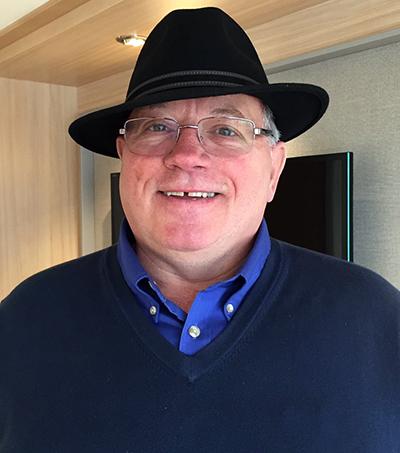 MINOT, N.D. – Minot State University President Steven Shirley announced Jim McIntyre, a Minot State alumnus and former senior officer with Northern States Power and its successor company, Xcel Energy, will be the University's 2019 Commencement Ceremony speaker.
He will be joined by student speakers Aaron Richard (undergraduate) and Megdalyn (Kuske) Johnson (graduate).
McIntyre, a 1973 graduate with a degree in management, has served on the Minot State Development Foundation Board and was honored by the MSU Alumni Association with the Golden Award in 1991. He established the E. James McIntyre Scholarship Endowment in 2001.
"When asked to speak to the 2019 graduating class, I felt both humbled and honored," McIntyre said. "I strongly believe that Minot State continues to do an excellent job in teaching students how to learn. I am very grateful for the role that Minot State played in my early development. The life lesson, of learning how to learn, has served me well."
At retirement from Xcel Energy, McIntyre was chief finance officer for Xcel Energy at its Minneapolis headquarters. He was past president and chief executive officer of Northern States Power in Wisconsin and served as chief executive officer of Otter Tail Corporation from September 2011 until his retirement in April 2015, while serving on its board of directors from 2006.
While at Minot State, McIntyre wrote for the Red & Green student newspaper and served as a residence hall assistant. He was active in athletics and the Business Administration Club. He continued to be active in athletics during his career, serving as a coach in various community youth sports teams.
"Being a Minot State grad conjures up many happy memories of friends, acquaintances, and experiences," he said. "Despite all the demands of college life, it was a wonderful experience that I treasure and am proud of."
McIntyre has been involved with Junior Achievement, Como Zoo, and Greater Metropolitan Housing Corporation in Minneapolis for much of his life.
He and his wife, Peggy, live in Battle Ground, Washington near Portland, Oregon. Jim and Peggy have three sons, four grandchildren and numerous grand dogs. 
"I am prideful of being an MSU graduate and applaud what Minot State has done regarding both the quality and breadth of educational opportunities," he said.
Minot State's 2019 Commencement Ceremony is set for Friday, May 10 at 10 a.m. at the Minot State Dome.
About Minot State University
Minot State University is a public university dedicated to excellence in education, scholarship, and community engagement achieved through rigorous academic experiences, active learning environments, commitment to public service, and a vibrant campus life.
---