Reception for the Minot State Academic Hall of Fame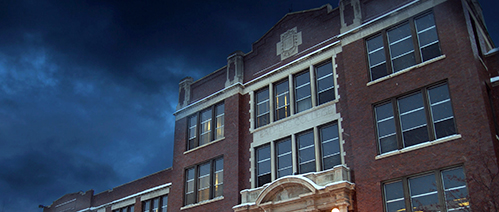 MINOT, N.D. – The Minot State University Academic Hall of Fame Committee would like to invite faculty, staff, students, and the general public to the inauguration of the Academic Hall of Fame venue at the Gordon B. Olson Library.
Join Minot State and enjoy refreshments on this special reception on Friday, Feb. 8 from 4:30-6 p.m. as the University honors past Academic Hall of Fame inductees with the official unveiling of commemorative plaques.
Induction into the Minot State University Academic Hall of Fame honors meritorious service in an academic discipline and highlights the accomplishments of our most distinguished alumni. Nominations may be made by any individual or organization, either within Minot State University or from the community at large. Nominees must be Minot State alumni who completed a significant portion of their education at Minot State, and who have gone on to complete an advanced degree and made a substantial contribution to the advancement of their field of study.
The deadline for nominee submissions is early March. Please visit the ACADEMIC HALL OF FAME for more information. A list of current members of the Minot State University Academic Hall of Fame are below:
2014 Inductees
Dr. Robert Hubbard
2013 Inductees
Dr. Kim Baldridge
2012 Inductees
Dr. Robert Holmen
Joe Alme
2011 Inductees
Carrie Forshner Evans
Dr. Lisa Feldner
Delane C. Kritsky
Rosanne Olson
About Minot State University
Minot State University is a public university dedicated to excellence in education, scholarship, and community engagement achieved through rigorous academic experiences, active learning environments, commitment to public service, and a vibrant campus life.
---