ALUM FROM DAY 1: Senior Carlton Mhangami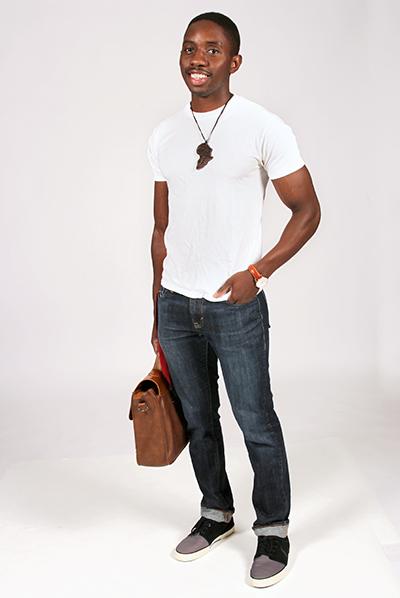 Alum from Day 1: Carlton Mhangami, Harare, Zimbabwe, senior, Accounting and finance
Why did you choose Minot State?
I was looking for a completely different experience. Minot is opposite of where I come from, the temperature is up and down and is colder. Home is more constant; we don't have seasons. I've never seen snow before coming here!
How has Minot State helped you further your academic career?
Minot State has pushed me. The professors don't just settle for average.
What is your favorite quote?
"If you want to go fast, go alone. If you want to go far, go together."    — African proverb
What has been your favorite class?
Finance with Jerry Stai '75. The first thing he said in the class is I want to show you how to be a millionaire.
Who has been your most influential instructor?
Jerry Stai, David Frantsvog '04/'07, and Jay Wahlund '90.
What is your most memorable moment at MSU?
Recently, I gave a talk at Convocation on the new tagline "Be Empowered." It was scary but fun. 
Alum from Day 1 is a special section that appears in each issue of the Alumni Association and Development Foundation Connections Magazine. Connections features one student from each class and an outstanding faculty/staff member who graduated from Minot State. To view the entire Fall 2018 Connections Magazine online, please click HERE.
About Minot State University
Minot State University is a public university dedicated to excellence in education, scholarship, and community engagement achieved through rigorous academic experiences, active learning environments, commitment to public service, and a vibrant campus life.
---