Minot State to celebrate 90th Homecoming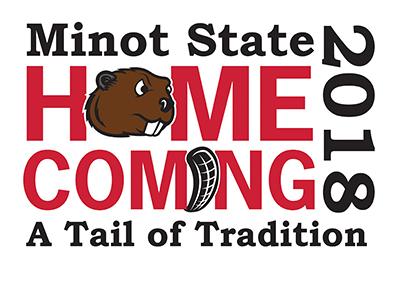 "Homecoming is an exciting time on campus. Alumni and friends are invited to visit the campus, reminisce about fun times, create new memories, and reconnect. We look forward to having alumni and friends at our events to help celebrate MSU's 90th Homecoming."
Janna McKechnie, Minot State Alumni and Annual Giving Director
MINOT, N.D. – Minot State University will celebrate its 90th Homecoming with a week of events slated for Sept. 17-22.
This year's theme is "A Tail of Tradition." Homecoming is a time for the campus and the greater Minot community to come together. Minot State invites students, families, friends, and alumni to attend.
"Homecoming is an exciting time on campus," Minot State Alumni and Annual Giving Director Janna McKechnie said. "Alumni and friends are invited to visit the campus, reminisce about fun times, create new memories, and reconnect. We look forward to having alumni and friends at our events to help celebrate MSU's 90th Homecoming."
Minot State Athletics will host its Fall Beaver Booster Scramble to kick off the week of events, Monday, Sept. 17. Contact Assistant Athletic Director for Development Brock Weppler at 701- 858-4451 for more information on the scramble.
The Minot State Block Party is set for Wednesday, Sept. 19 from 5-7 p.m. in the lawn in front of Old Main on University Avenue. Free food, entertainment, and the crowning of the 2018 Homecoming King and Queen are on the agenda. There is no cost for this event and it is open to everyone.
Thursday, Sept. 20 will feature the MSU Golden Awards dinner at 6 p.m. in the Conference Center. Minot State will honor its 2018 Golden Award winners and Young Alumni Achievement Award winner at the dinner. Tickets to this event are $30 and are available by calling the MSU alumni office at 701-858-3373.
MSU Alumni and Friends Reunions featuring groups from MSU Football, Native Americans, Sigma Tau Gamma Fraternity, and Veterans will take center stage Friday, Sept. 21. The reunions are from 7-11 p.m. at the Grand Hotel. Appetizers and a cash bar are available with tickets selling for $10 at the door.
Each individual reunion has tours and events scheduled for Friday and Saturday. For more information and links to the various Alumni and Friends Reunions, log on to the MSU Alumni and Donors website at: www.minotstateu.edu/homecoming
The finale of the week will feature a parade, tailgate, and the 2018 Homecoming football game Saturday, Sept. 22. Minot State will play host to Minnesota Crookston at 2 p.m. at Herb Parker Stadium. The parade begins in downtown Minot at 11 a.m. and Minot State's tailgate party is on 11th Avenue following the parade.
About Minot State University
Minot State University is a public university dedicated to excellence in education, scholarship, and community engagement achieved through rigorous academic experiences, active learning environments, commitment to public service, and a vibrant campus life.
---