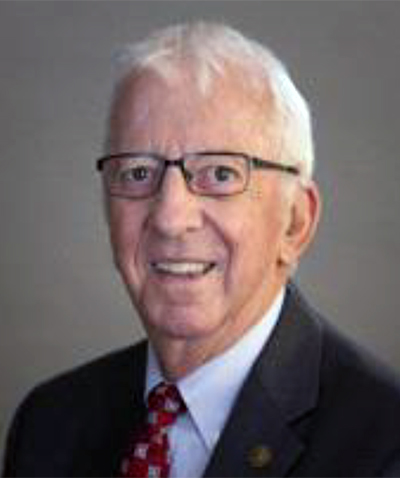 "The deaf education alumni and friends will join us for the symposium on Friday and Dr. I. King Jordan (pictured above) will be speaking at that event as well as his presentation. Our keynote presenter for the symposium is Dr. Karen Anderson, internationally known author and expert in the education of deaf and hard of hearing students."
-- MSU Special Education Department Chair Holly Pedersen
University Communications
Deaf Education Program celebrates anniversary with multiple events
MINOT, N.D. – Minot State University's Deaf Education Program will celebrate its 55th anniversary with events planned during Homecoming 2017. "Celebrating Centuries in Deaf Education: Honor the Past – Inspire the Future" will include guest lectures, a symposium, and reunion during the week of Sept. 19-23.
The celebration is highlighted by Dr. I. King Jordan who will give a Community Presentation Sept. 21 at Minot State's Aleshire Theatre beginning at 7 p.m. MSU will also sponsor a Deaf/Hard of Hearing Education Symposium Friday throughout the day starting at 8 a.m. and concluding at 5 p.m. Scheduled as the keynote speaker for the Symposium is Dr. Karen L. Anderson along with a guest address from Dr. Jordan.
While Minot State is celebrating 55 years, deaf education in the United States will mark its 200th birthday in 2017.
"Deaf education was the first form of Special Education in the United States," said MSU Special Education Department Chair Holly Pedersen. "We are honored to have two very special guests on campus for this event and Friday and Saturday will feature our alumni, friends, and students taking part in the homecoming festivities. It will be a time of fun and learning for all – don't miss it."
Dr. Jordan made history in 1988 when, after a historic protest, he was named the president of Gallaudet – the world's only university designed to be barrier-free for deaf and hard of hearing students. He became the first deaf president since the university was established in 1864. His appointment led him to becoming a spokesperson for the rights and abilities of people who are deaf and people who have other disabilities.
He serves on six corporate or nonprofit boards and continues to actively challenge the American public to examine their attitudes towards people with disabilities and to open their minds, hearts, and workplaces.
Dr. Jordan's presentation is open to the community and will emphasize the value of diversity and inclusion in today's society.
Dr. Anderson has been an audiologist for 35 years, specializing in educational audiology, identification, intervention of infants with hearing loss, serving students who are hard of hearing, and classroom acoustics. She has been the Director of Supporting Success for Children with Hearing Loss since its inception in 2011.
The Deaf/Hard of Hearing Education Symposium will provide professional development for TODs and others working with deaf/hard of hearing children.
"The deaf education alumni and friends will join us for the symposium on Friday and Dr. I. King Jordan will be speaking at that event as well as his presentation," Pedersen said. "Our keynote presenter for the symposium is Dr. Karen Anderson, internationally known author and expert in the education of deaf and hard of hearing students."
There will be an Alumni & Friends Reunion Social from 7-11 p.m. at the Holiday Inn Riverside in Minot on Saturday with a block of rooms available under MSU Homecoming. Registration for the entire week's events is $30 and includes the community presentation, symposium, reunion social, a T-shirt, and Homecoming 2017 game ticket.
To register and see a full listing of Homecoming 2017 events visit MinotStateU.edu/alumni and click Homecoming. For more information on "Celebrating Centuries in Deaf Education: Honor the Past – Inspire the Future" contact Pedersen at holly.pedersen@minotstateu.edu.
ABOUT MINOT STATE UNIVERSITY
Minot State University is a public university dedicated to excellence in education, scholarship, and community engagement achieved through rigorous academic experiences, active learning environments, commitment to public service, and a vibrant campus life.
---