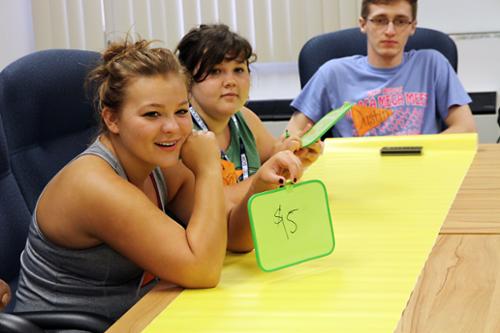 University Communications
POWER Center plans in-depth, pre-university experience
The POWER Center, a TRiO-Student Support Services program, will offer an in-depth, pre-university orientation course Aug. 14-19. The experience is designed to prepare a select group of first-year students for their university experiences.
Approximately 25 POWER-eligible students will be invited to move into their residence halls early to spend six nights and five days on the Minot State University campus immediately prior to the start of fall semester. During this week, participants will learn about the resources MSU and Minot offer. They will also connect with peers and become equipped with the tools and essential university knowledge that will lead to personal and academic success during their higher education endeavors. Presentations will discuss financial planning and include mock lectures.
"During this week we hope to diminish students' anxieties about being new to campus and help them be well prepared for a successful experience at MSU," said Holly Major, program director
POWER Week students will have all expenses covered. They will also receive a backpack and school supplies to help make their first semester successful.
The POWER Center is funded by two TRiO-Student Support Services grants from the U.S. Department of Education to assist low-income and first-generation university students and students with documented disabilities. To learn more about the POWER Center, visit http://www.minotstateu.edu/power/. For questions about POWER Week, contact 858-4047.


---