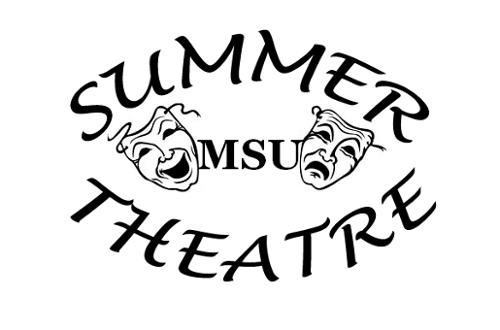 University Communications
'Oklahoma!' closes Summer Theatre
"Oklahoma!" which wraps up Summer Theatre's 51st season, will be staged July 13-17. Chad Gifford, MSU Summer Theatre associate director of production, is its director.
Love conquers the Western Indian Territory at the turn of the 20th century in this Rogers and Hammerstein classic. Laurey (Grace Chermak) must decide between two suitors, Curley (J'Kobe Wallace), a boisterous cowboy, and his rival, Jud (Christopher Burch), an obsessive farmhand. To save Curley from certain harm, Laurey accepts Jud's invitation to a social.
Nestled into the grassy hillside just north of the Minot State University campus, the MSU amphitheater has been home to Summer Theatre since 1971. Boasting exceptional views of the stage and Minot for 45 years, it is a perfect spot for a night of theater under the stars.
All performances begin at 8:30 p.m. The box office opens the evening of each performance at 7:30 p.m. Ticket prices are $12 adults, $10 seniors, students and military with ID, $8 for children (12 and under), $5 for MSU faculty and staff and summer students with current MSU ID. Northern Tier sponsors a special military discount night July 15. Reservations are encouraged. For questions or to make reservations, call 858-3228.


---