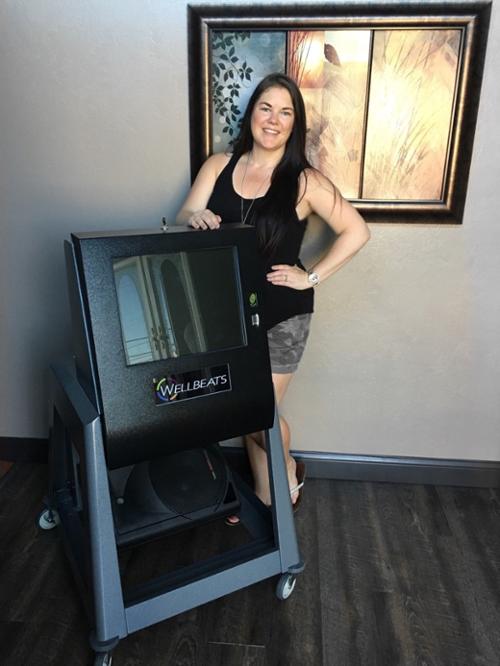 University Communications
SWC to receive donated WELLBEATS kiosk
KaDee Simensen Lopez, owner of Bricks Fitness, will donate a WELLBEATS kiosk to Minot State University. With the WELLBEATS kiosk, the Student Wellness Center can offer fitness and wellness programming anytime. Bricks Fitness closed June 1 after being in business for 10 years.
"It's exciting to add a WELLBEATS kiosk to our programming in the Student Wellness Center," said Paul Brekke, SWC director. "KaDee's generous gift will allow us more flexibility with the types of classes and when they can be offered."
WELLBEATS, a leading virtual fitness provider, delivers a convenient approach to group fitness with its accessible options to a variety of fitness class formats. The kiosk gives users the ability to hit "play" on classes that are of interest to them on their own timelines. The on-screen instructors will show modifications and challenges to meet a variety of user needs. For questions, contact Brekke at paul.brekke@minotstateu.edu.


---