University Communications
MSU's online master's degree in special education ranked no. 2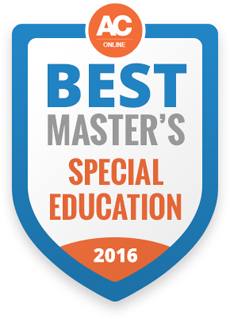 Minot State University was recently recognized by Affordable Colleges Online, a leading education and industry resource for online education information, for having one of the best online special education programs in the nation. 
"Affordable Colleges Online finds it necessary to highlight the top-ranked online master's in special education programs across the nation." said Dan Schuessler, CEO and founder of Affordable Colleges Online. "Not all students who desire a master's degree in special education fit into the traditional college landscape, these programs give them the freedom to learn in the best way possible for them."
In order for universities to qualify for this ranking they must be public and not for profit. Qualifying schools were evaluated based on the count of online master's degrees available, graduate tuition and fees, academic and career counseling services, job placement for graduates, and AC Online Peer-Based Value.
An in depth look at the best special education degrees in the U.S. can be found at http://www.affordablecollegesonline.org/degrees/masters-programs/best-online-masters-in-special-education/.
Affordable Colleges Online has distinguished its ranking scale by the use of PBV, which compares the cost of each program to the cost of similar programs with the same qualitative score. 
---