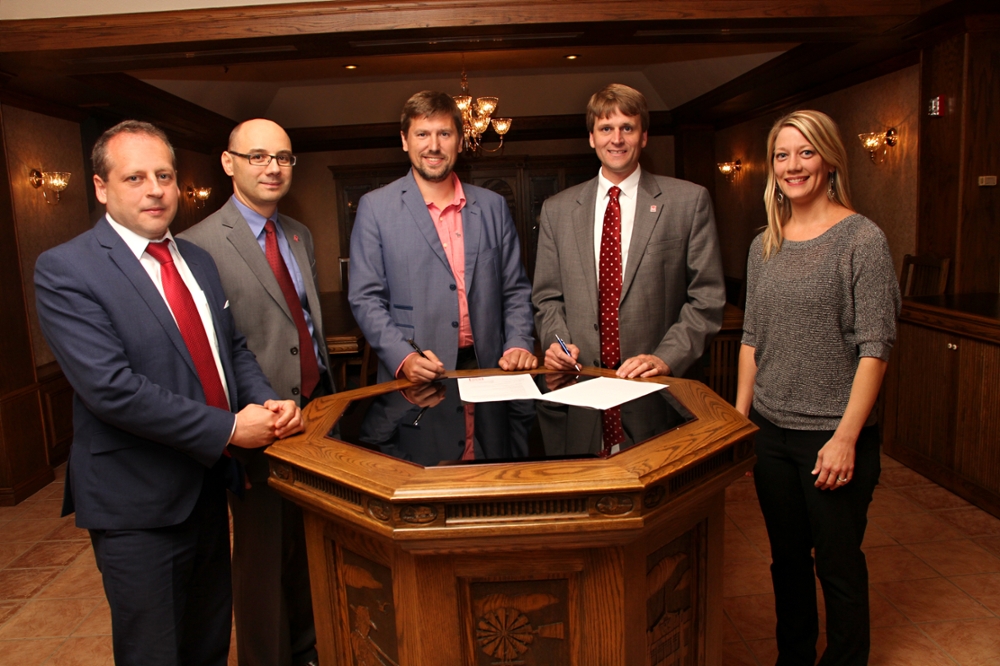 University Communications
MSU partners with Polish university
Minot State University and the University of Social Science and Humanities, Poland, are partnering to offer exchange programs, study abroad programs, dual diplomas and faculty exchanges. A Memorandum of Understanding was signed Sept. 16, forming the basis for the future cooperation between the universities.
"We are looking forward to this cooperation and believe that this mutually beneficial partnership will lead to new opportunities for the academics and students," said Jacek Mrozik, College of Business dean.
The Polish counterpart was represented by Pawel Kowalski, director of international relations, and Artur Wroblewski, professor of business administration, who spent time with each MSU college and participated in Homecoming festivities. SWPS is a private university created after the fall of communism in Eastern Europe. The university's main campus is located in Warsaw with additional campuses in four other Polish cities and is comprised of 14,000 students. It is a leading institution in the area of psychology and the largest private university in Poland.
For questions, contact Mrozik at jacek.mrozik@minotstateu.edu or 858-3110.
---