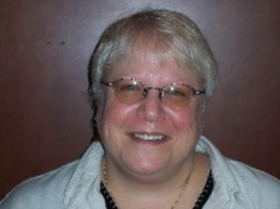 University Communications
Rona Alexander to keynote at NSSLHA spring conference
Minot State University's chapter of the National Students Speech Language Hearing Association is holding its 2015 spring conference March 27 in the Conference Center (Student Center, third floor), from 8 a.m. to 4:30 p.m. The keynote speaker is Rona Alexander, a speech-language pathologist specializing in the assessment and treatment of neuromuscular and musculoskeletal systems impairments in children.
"For more than 20 years, the MSU chapter of NSSLHA has held conferences. The students plan, organize and execute a nationally renowned conference, which is attended not only by MSU students, faculty and staff, but also by practicing speech-language pathologists from Montana, South Dakota, Minnesota, Saskatchewan and Manitoba," said Lesley Magnus, associate professor of communication disorders.
The spring conference will emphasize infants and children with neuromuscular and musculoskeletal systems impairments and significant feeding and swallowing problems. Goals and strategies for direct treatment of problems in pediatric feeding and swallowing function and those appropriate for carryover activities will be discussed.
On-site registration is $100. The conference is free to all MSU students, faculty and staff, but registration is required. For more information, go to 2015 Conference Brochure.pdf .


---