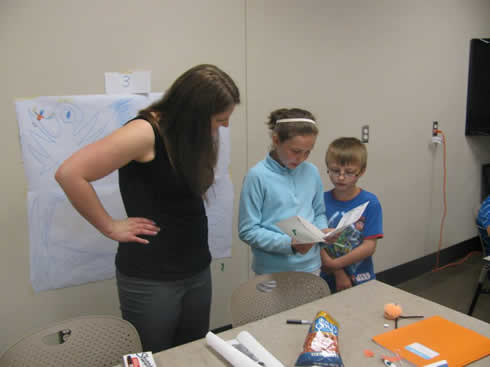 Young Writers Workshops
Held in
Minot
Bismarck
Mandan
Williston
Anywhere an NPWP teacher is interested in facilitating!
When?
Young Writers Workshops are three to five days long in the summer. Half-day sessions develop young writers' skills through prompts and projects based around a workshop theme, building an anthology of works that showcase those theme-based writings.
The Northern Plains Writing Project again joins forces with the Minot State University College for Kids program for the Young Writer's Workshops in Minot.
Elementary, middle school, and high school students participate in a variety of writing activities. The process of writing will be explored, cultivated, and appreciated by students and teachers alike.
Details for dates and themes coming.
Want to know more?
» Contact the Northern Plains Writing Project
» Learn more about other College for Kids programs