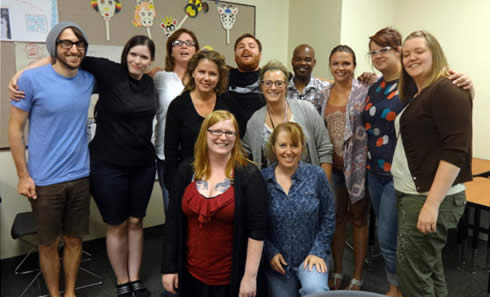 Welcome
Minot State University has redesigned its graduate English program to feature an online learning platform. The online model will help assist area teachers in working toward a master's degree or completing professional development hours. The application period runs from April 6th until Friday May 1. Class begins Tuesday 26th.
Dr. Samuel Stinson and Dr. Dan Conn co-teach the courses through the Northern Plains Writing Project. The Project will be conducted online.
With the program redesign, the Writing Project offers:
Eight financial awards that cover up to 70% of the cost for 6 graduate credits, books, and registration fees.
 
Credits that can be used as part of the Master of Education program, with concentration in English.

Note: The English concentration sufficiently qualifies teachers to teach at the University level, should they wish and the opportunity arises.
 
Opportunities to convene at the North Dakota Council of Teachers of English Conference to discuss projects completed through the NPWP.
 
Reimbursement of $100 for presenting in-service at your school.
 
Community-building via networking and brainstorming with others.
For additional information, contact Robert Kibler, NPWP Director, at (701) 720-2716 or at robert.kibler@ndus.edu.