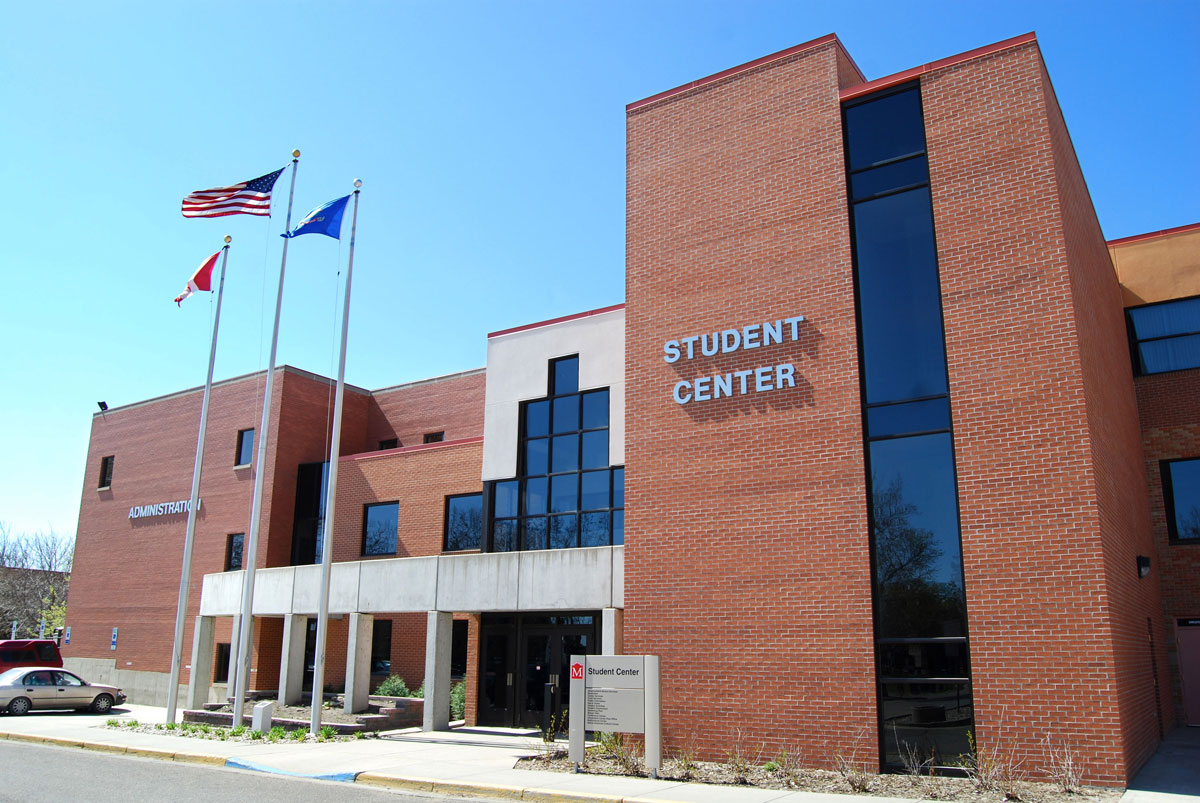 Student Center
The Student Center is the place to study and hang out with friends on campus. The Beaver Dam is "the crown jewel" of the Student Center. The Beaver Dam is the place to play, meet and study. It features two billiards tables, a shuffleboard table, a dart board, a foosball table, several TVs, a 20-foot screen, and comfortable seating areas. It hosts MSU NOTSTOCK, concerts, comedians, hypnotists, movies, dances, and other activities.
The university bookstore sells and rents textbooks, sells school supplies, Minot State clothing, MSU novelty items as well as books and snacks.
The Student Center features the upscale "all-you-care-to-eat" Beaver Creek Cafe, a coffee shop in the Beaver Dam and a convenience store to pick up a quick snack.
After a hard day of studying, students can cool off in the Student Center pool.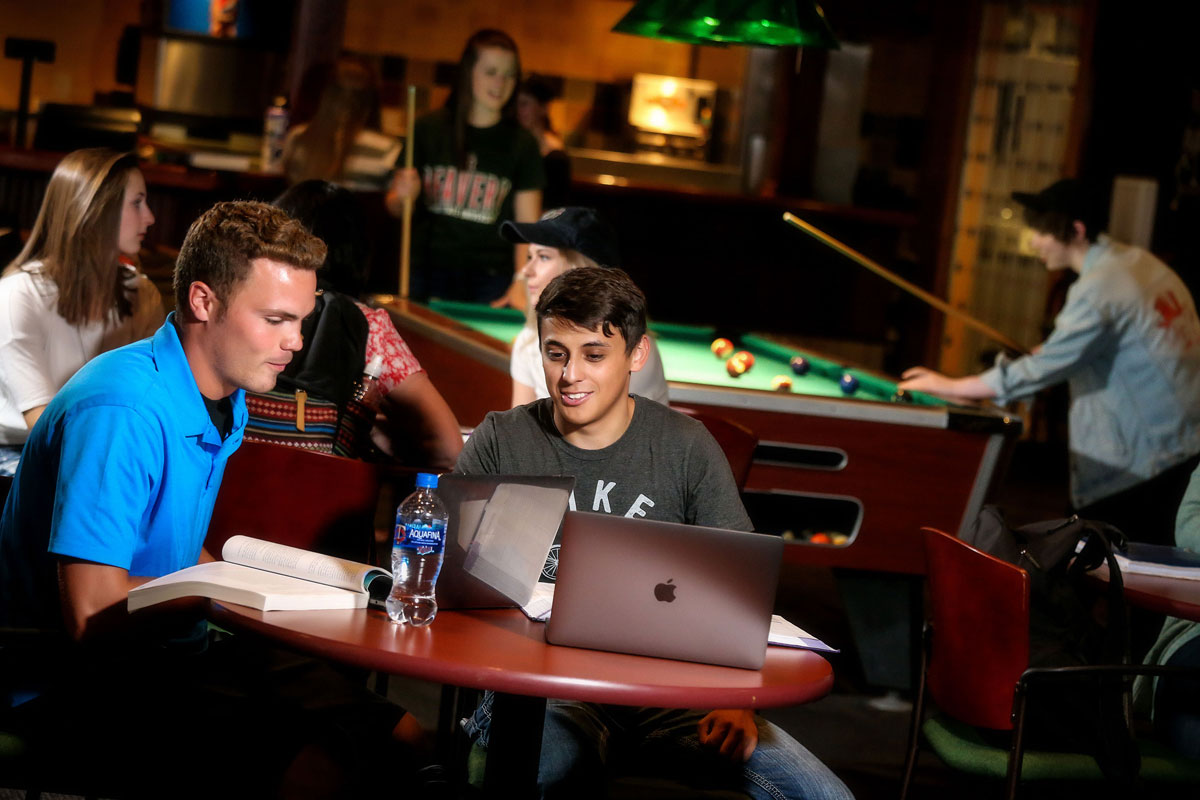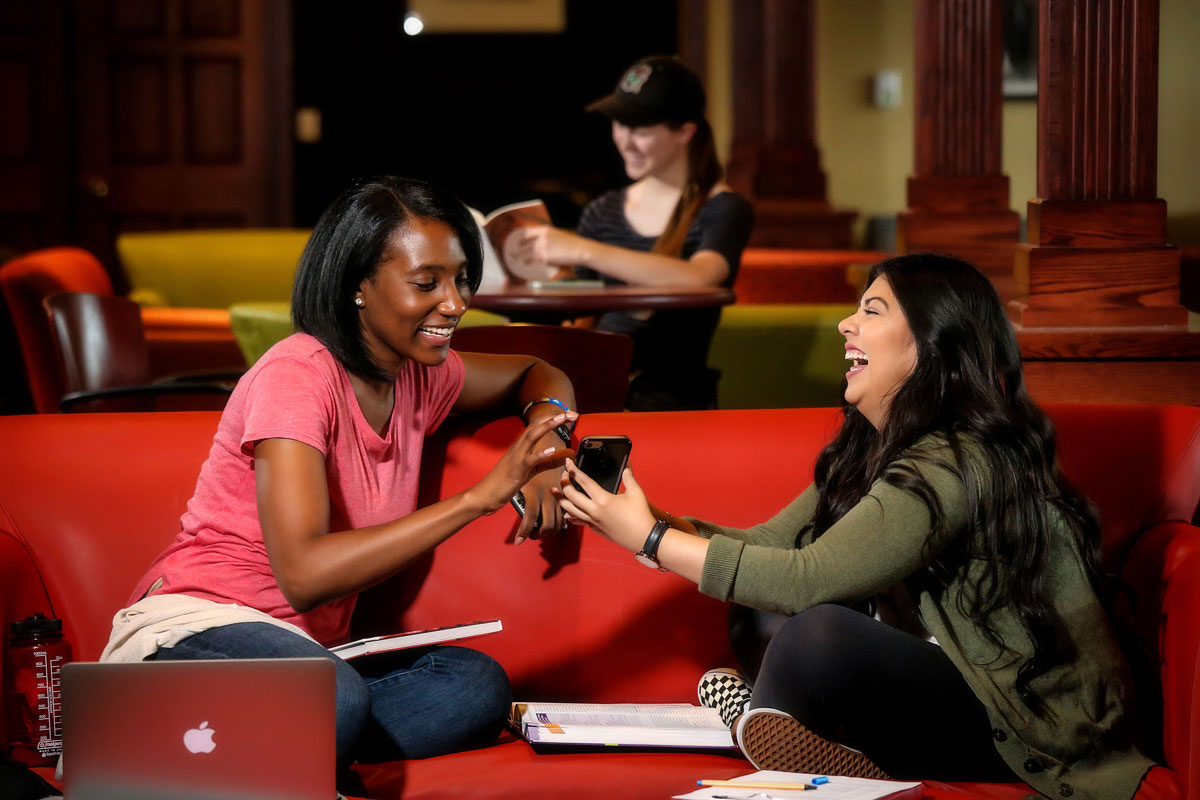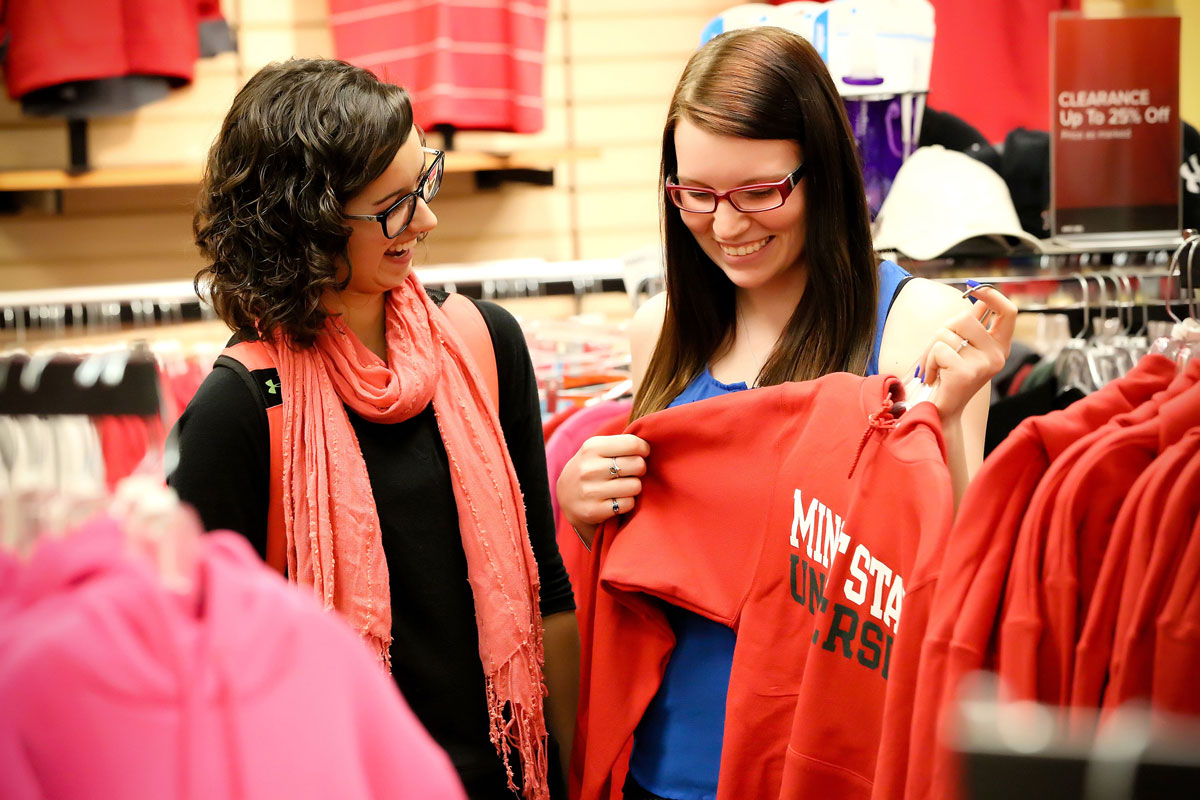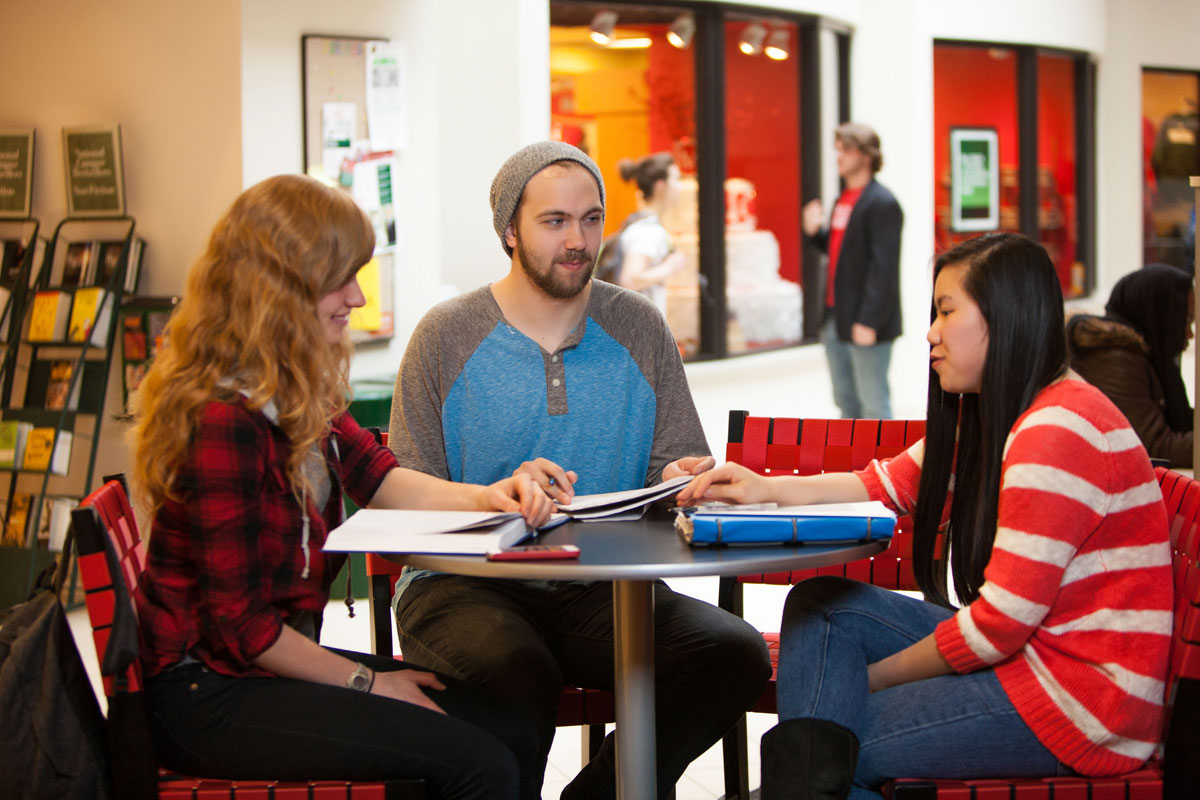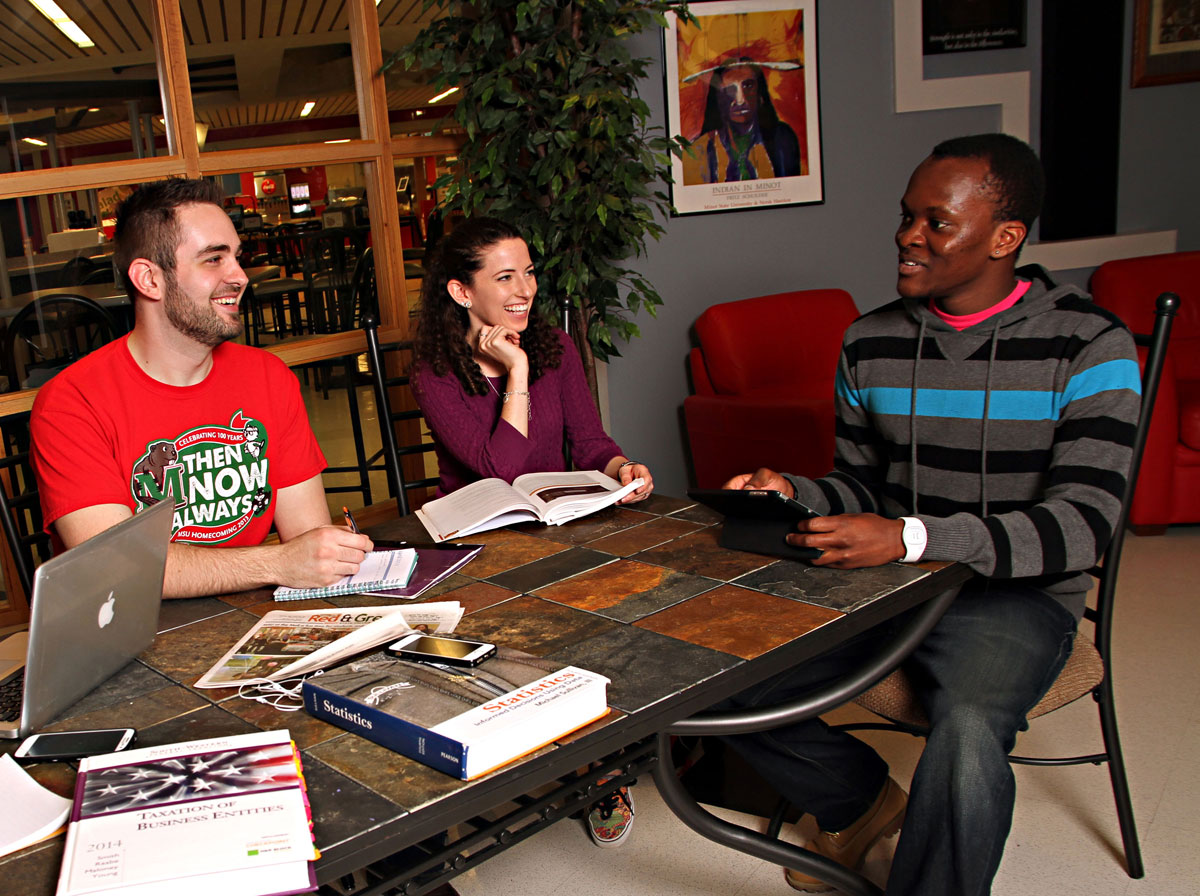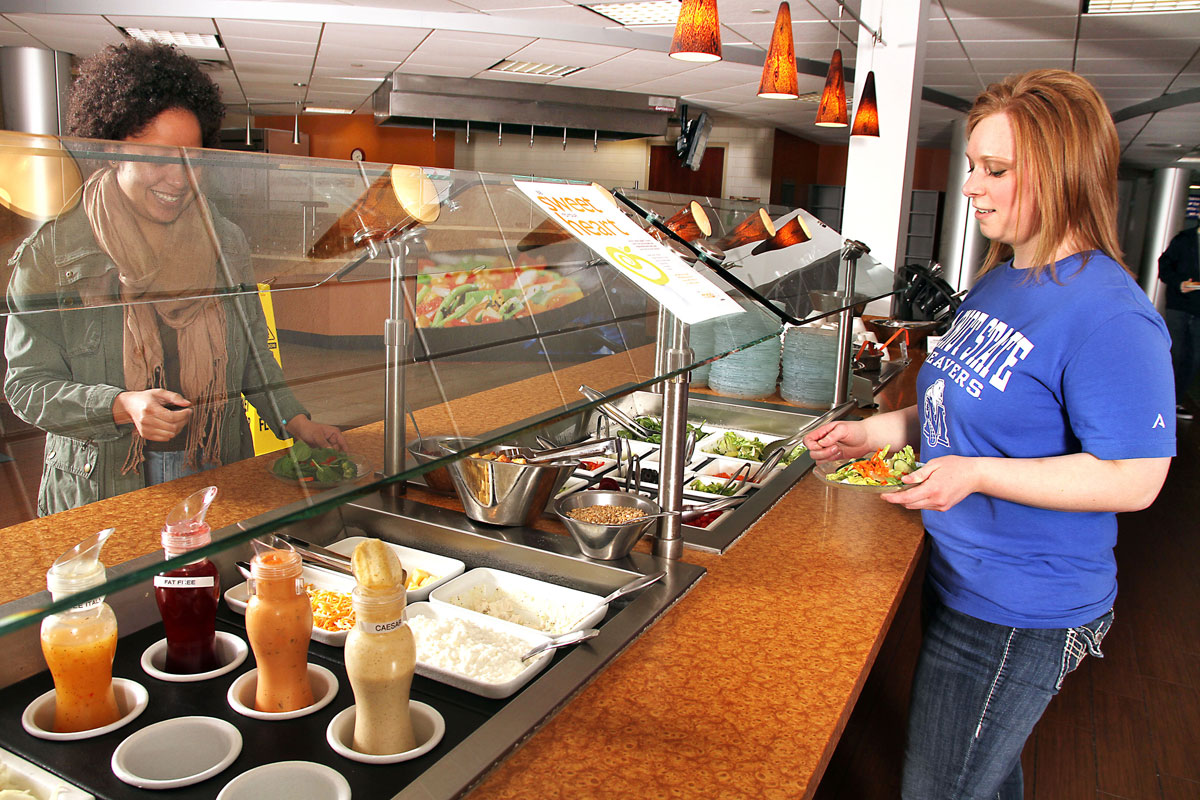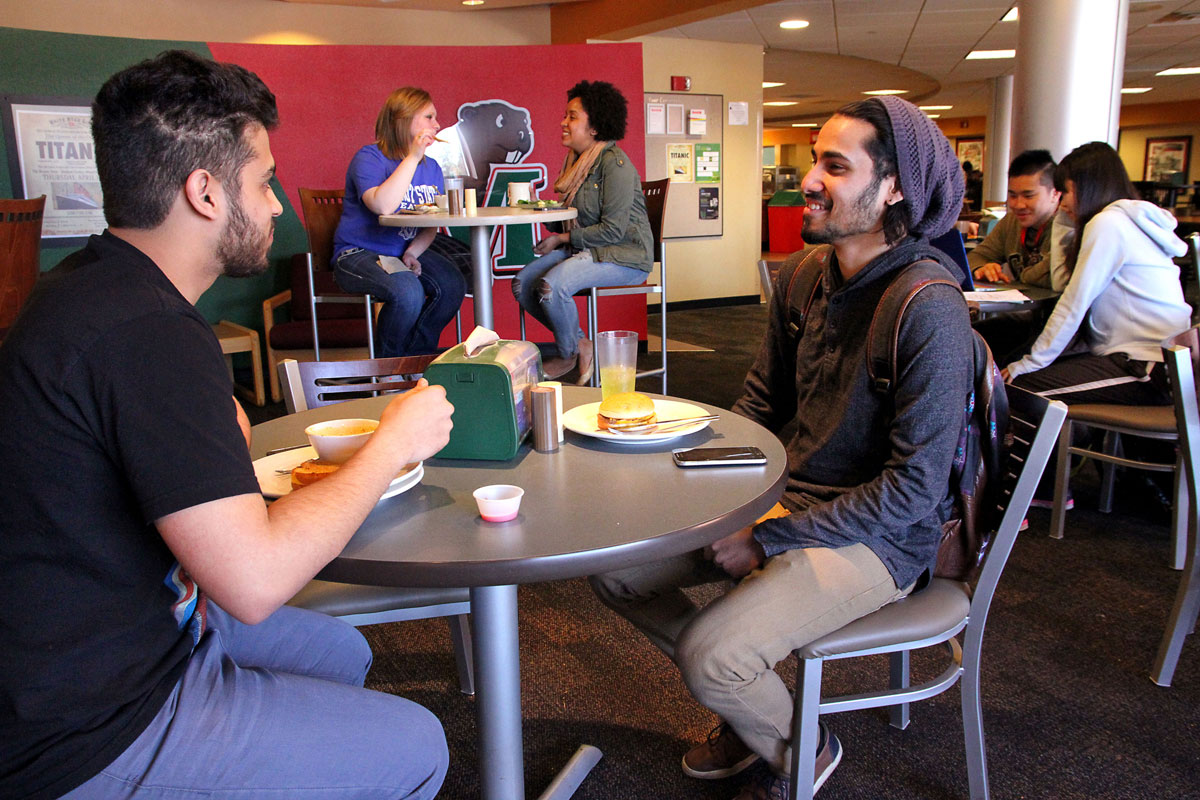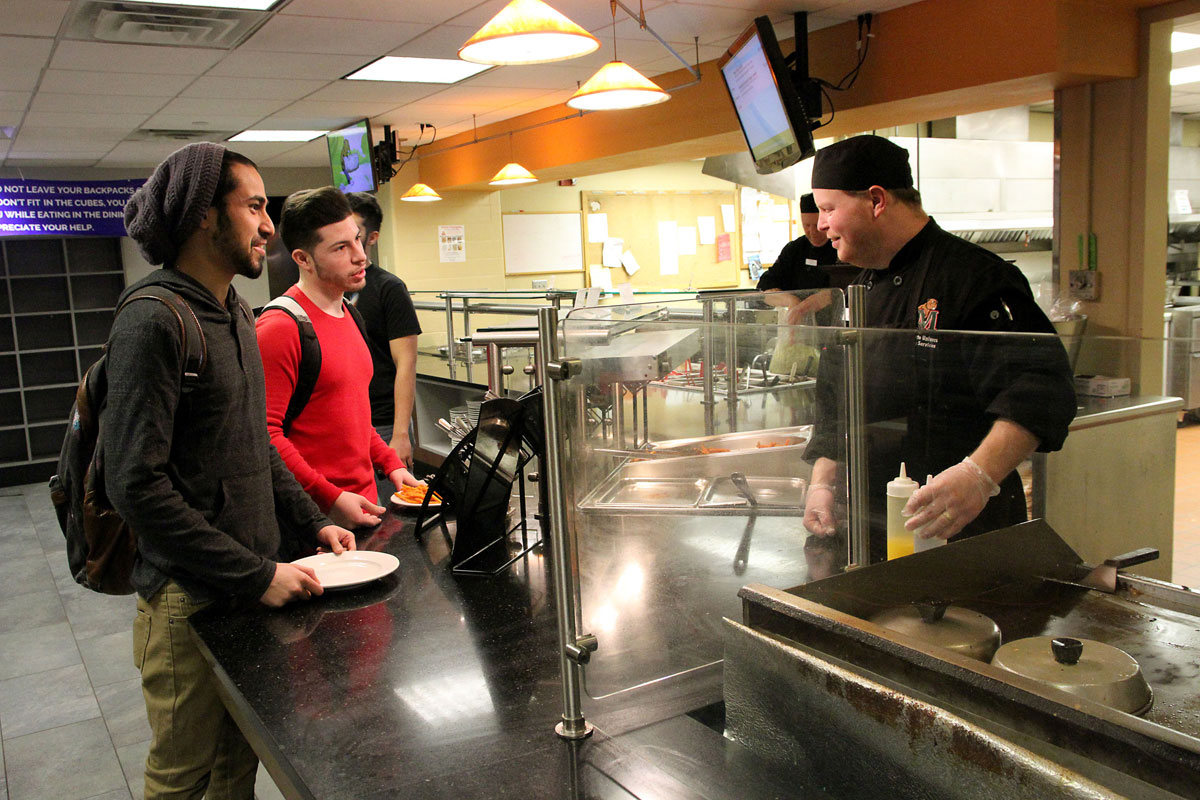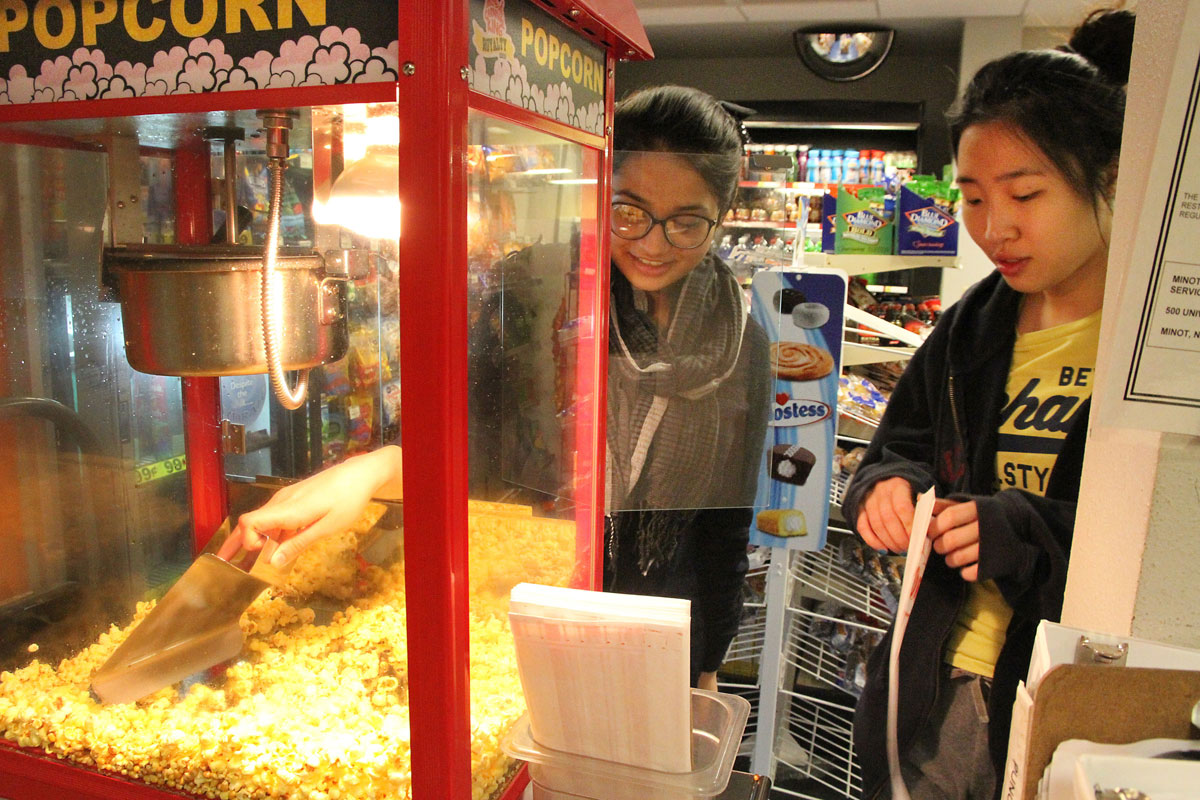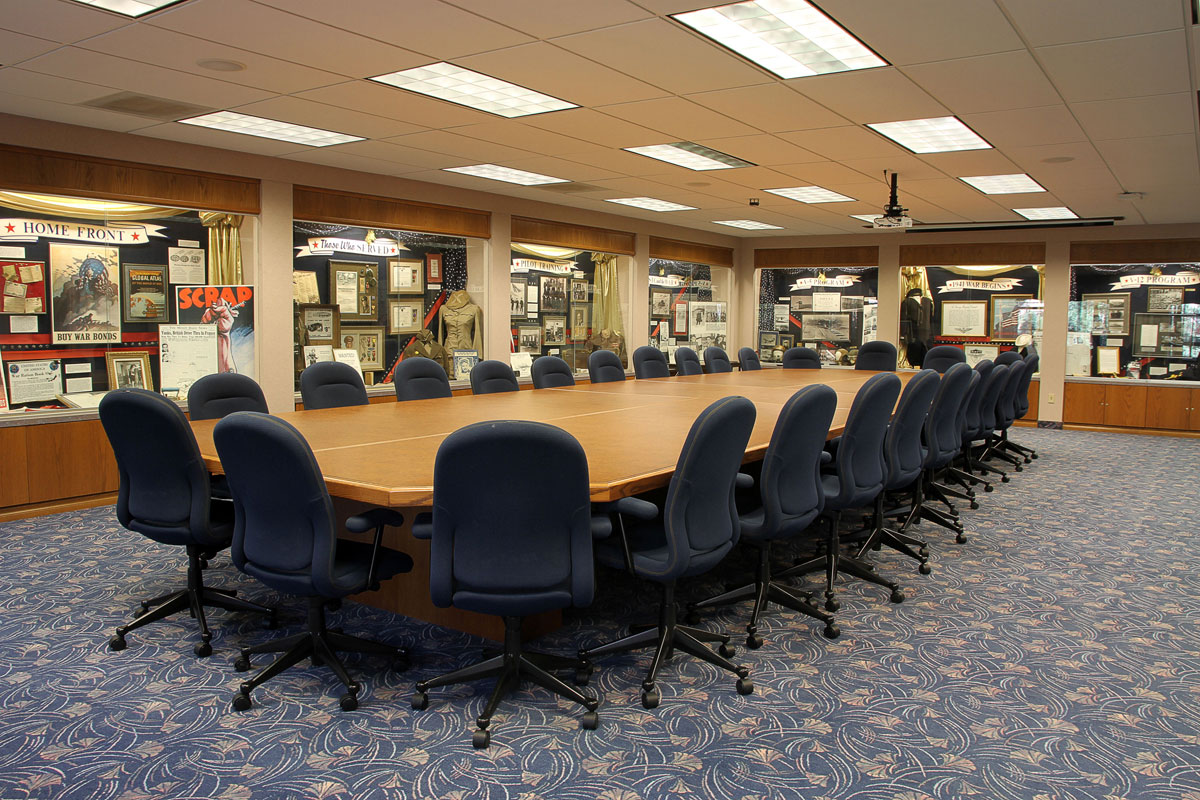 Offices

| Offices | Location | Phone # |
| --- | --- | --- |
| Advancement Office | 302 | 701-858-3890 |
| Alumni Office | 302 | 701-858-3234 |
| Bookstore | First Floor | 701-858-3390 |
| Central Shipping and Receiving | Atrium East Side | 701-858-4130 |
| Development Foundation | 302 | 701-858-3890 |
| Food Services (Sodexo) | Second Floor | 701-858-4465 |
| Foundation Office | 302 | 701-858-3890 |
| Mailroom | Atrium East Side | 701-858-4130 |
| Marketing | 309 | 701-858-3062 |
| Meal Plans | Second Floor | 701-858-3364 |
| Native American Cultural Center | 305 | 701-858-3365 |
| Parking Office | Atrium East Side | 701-858-3318 |
| Photo IDs | Second Floor | 701-858-3364 |
| Residence Life (Housing) | Second Floor | 701-858-3363 |
| Room Reservations | Second Floor | 701-858-3364 |
| Student Activities Coordinator | Second Floor | 701-858-3987 |
| Student Government Association | Second Floor | 701-858-3090 |
| Swimming Pool Schedule | Second Floor | 701-858-3364 |
| VP for Advancement | 302 | 701-858-4483 |