Edit and publish existing pages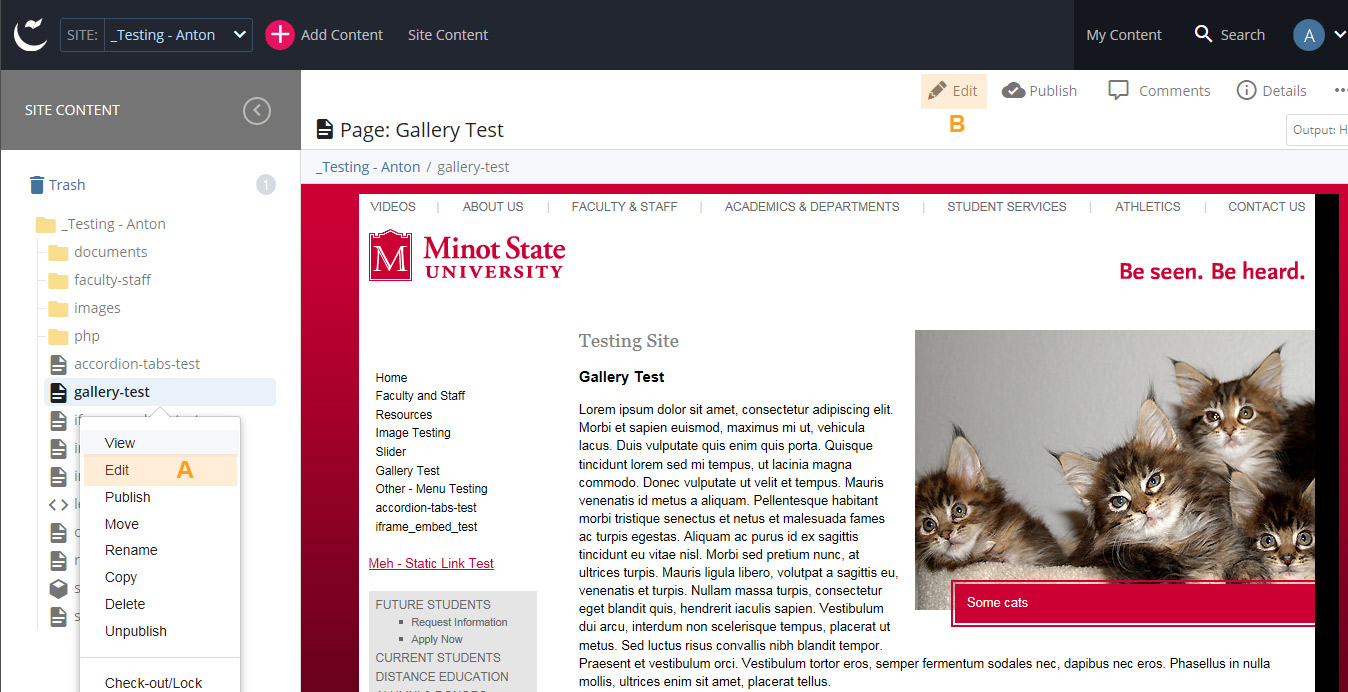 Editing a Page
There are two ways to enter edit mode for an existing page.
Right click on the page in the file folder tree to the left and choose "edit."
Select a page from the file folder tree, so that it displays in the preview area. Then choose "edit" from the top right menu.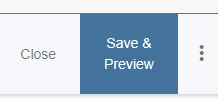 Publishing (2 methods)

Publishing can be done immediately once editing has concluded. At the top of the edit mode window, click on the blue "Save & Preview Button" (as seen to the right) and then follow the subsequent workflow blue buttons.
If for what ever reason you need a page republished outside of edit mode, just locate it in the file folder tree. Right click on it and from the menu that comes up choose "Publish."