Office of International Programs
Amber Cooke, Semester At Sea: Fall 2016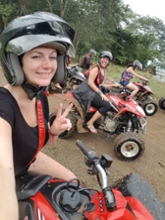 Amber Cooke, a Burlington, ND native and Minot State University psychology major recently embarked on an unforgettable journey: a trip around the world while earning credit toward her degree. She and 800 other students took the plunge with Semester at Sea, an MSU affiliated study abroad partner, and boarded a cruise ship that travelled to 11 different countries during the fall semester.
Below, Amber shares just a few of the profound lessons she learned through her unique study abroad experience with Semester at Sea.
Adaptability and flexibility
"The excitement was unreal and everything was always changing, so I learned how to adapt to my surroundings quicker than I had anticipated. I realized that the only thing holding me back from doing the things I wanted to do was myself, so I decided to do them. I joined clubs, was in a musical, and sang in two talent shows. I even went bungee jumping to my own surprise."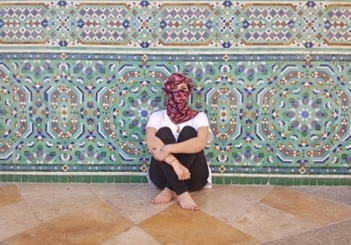 Appreciation for differences
"By getting to experience and understand so many different cultures, traditions, celebrations, and languages, I feel truly open and understanding to all ways of life and know that I am more able than I was before to interact and help people that aren't from the United States."
My ability to make a difference.
"After going abroad on this trip I realized that I [not only] want to continue to travel, but I want to help people. Seeing firsthand how non-governmental organization's (NGO's) really can make a difference makes me want to do an internship abroad, volunteer, or join an NGO."
Stepping out of my comfort zone
"I've seen magical places and also desperate ones. Met beautiful people, went on crazy adventures, and put myself out there more than I ever have before in my life. The ocean which previously scared me to sail on gave me strength, peace of mind, and hope for what was beyond the horizon."
To read more about what Amber learned while on her Semester at Sea, check out Minot State University's Spring 2017 Study Abroad Newsletter. For more information on how to experience the world like Amber, visit http://www.semesteratsea.org.