Office of International Programs
Shanda, Brigitte, Mariah & Kari, Sweden, Spring 2012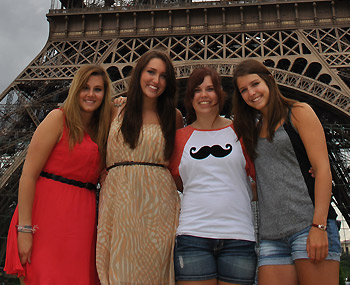 These four long-time friends spent a semester together at MSU's partner institution in Sweden, Hogskolan i Kristianstad.  While some doubted that studying as a group would be a good idea, the girls found it to be a highlight of their experience abroad. They easily made friends independently, while still having their American "support system" available to speak with about challenges they faced, such as culture shock and homesickness. From their experience, the girls encourage anyone who is unsure about studying abroad to consider doing it with a friend. They all agreed that the best part of studying abroad together was that after they returned to Minot, they still had eachother to understand their experience. They will always have the shared memories of living and studying in Sweden, and will always understand the impact that the study abroad experience had in each of their lives.
Their fields of study at MSU were diverse, ranging from accounting and business management, to broadcasting and education. Yet, they were all able to take courses in their field such as: topics in international business and business communication; internet publishing and web design; intercultural communication; Swedish history and Swedish language for international students. Kristianstad University offers a wide range of programs in English, including computer science and technology, public health, environmental technology, and business economics, making it an accomodating study abroad program for a variety of majors.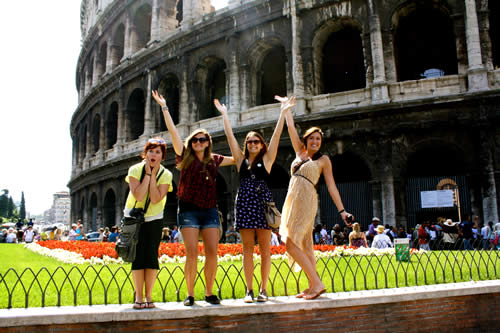 Through planned excursions organized by the university, the girls were able to travel to London, Amsterdam, Stockholm and other cities within Sweden. A private cruise to Estonia was also organized for exchange students. After their semester ended, the group also travelled to Barcelona, Italy, France, Austria, Germany and Paris. As Brigitte recalled, "it was three weeks of six-country madness; no time for stopping or sleeping." They wanted to take advantage of their time in Europe and see as much as possible...and they did. 
Learn more about MSU's Exchange Program to Kristianstad, Sweden!