Office of International Programs
John, England, Spring 2012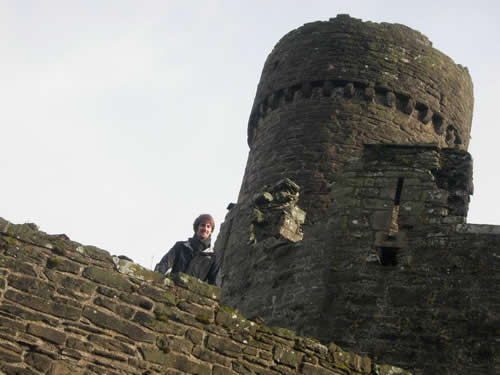 While many other seniors studied in Minot for their last semester,  John Towle decided to take on an adventure and spend his final semester as an MSU student at the University of Chester in England, completing his degree in International Business, Management and Marketing.
"Studying abroad takes you out of your element; you have to figure out who you are," said Towle. He travelled solo to Chester, but quickly met many other students from around the world. "The experience really opens your eyes to the variety of culture in the world."
One opportunity Towle took advantage of during his time abroad was joining the Chester men's basketball squad. While he was never a member of the MSU team, Towle joined the Chester team after taking part in a few of their practices in an effort to meet a great group of English "mates" and travel to other universities for competition.
In addition to his academic coursework, Towle spent five weeks interning for a not-for-profit community interest company and social enterprise called Chester the Giant City. The company's main project for 2012 was the Queen's Diamond Jubilee Celebration, which celebrated Queen Elizabeth II's 60 year reign. John assisted with the  production of sixty twelve-foot queen replica floats and was also responsible for recruiting  groups of community volunteers to help construct them. The volunteers came from local elementary schools, university student groups and special needs groups.
Towle not only learned a ton in his classes abroad, but also had a lot of fun. Overall, Towle was happy to have the opportunity to apply the skills from his triple major to a real life situation, gaining experience and friendships from his host city along the way. 
Is London calling your name? Check out the various study abroad opportunities in the UK.