United Kingdom - Kingston University London, England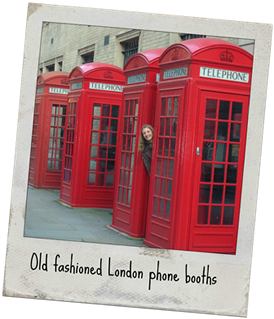 Semester or Academic Year
Program Dates:
Fall: early September to mid-December
Spring: mid-January to late May
Academic Year: early September to early June
» Program home page
» Information for Admitted Students
England is one of the most well-known countries in the world and is consistently the most popular study abroad destination among college students. Its compact size makes exploring the country on the weekends easy and affordable. Its historical legacy reveals itself in nearly every city, town, and village. It's an ideal location for cultural integration, personal exploration, and planting the seed for international travel.
Kingston University London is well recognized for the strength of its academic departments, the quality of instruction and its proximity to London. The University is located in Kingston-upon-Thames, a town that offers all the amenities you'll need and want while being only 25 minutes by train outside of central London. Most undergraduate subject areas are open to study abroad students, with modules (classes) available in art, business, journalism and media, languages, liberal arts, math, music, social sciences, engineering and science. This program is a great opportunity for MSU students in all majors.
---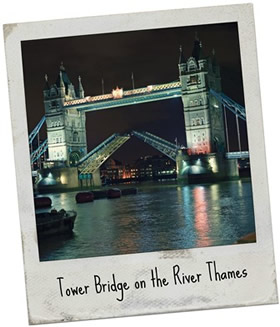 Program Features:
Location: With over 7 million people, 300 hundred languages, and centuries of history, students find plenty of adventure in London. The city is packed with museums, art galleries, theatres and historic buildings.

Located in southwest London, Kingston-upon-Thames is home of Kingston University's main campus and is an historic market town filled with attractions old and new. Visitors have long favored Kingston for its attractive riverside location, proximity to beautiful Royal parks, and its excellent shopping. Kingston is a thriving place in which to live, work and learn. A large student population brings a youthful vibrancy to the town center.

 Learn more about London and the United Kingdom.

Language: The classes in this program are offered in English which is the official language of the United Kingdom, including England.
 
Program Provider: International Studies Abroad (ISA) is one of MSU's affiliated study abroad providers that has been chosen specifically for the quality and credibility of their academic offerings, affordability, and the level of service provided to participants.

Program Cost: Tuition and fees will be paid directly to ISA, and a single course fee of $50 will be paid to MSU. For updated program fees and more information about what the program fee includes, click on the "Prices" link on the home page, or follow this link. Scroll down to Kingston University. Program dates can be found by selecting the "Dates" link.

As an affiliate university, the program fees published include a $200 USD discount for all Minot State University students.

Areas of Study: Most undergraduate subject areas at Kingston University are open to study abroad students and students design their own program of study (subject to classes being approved and scheduling constraints). Study abroad students are able to take classes, known as "modules," from varied disciplines, although enrollment in modules within the same discipline is easier for scheduling.

 Kingston has four Faculties that participate in the study abroad program:

Art, Design and Architecture
Arts and Social Sciences
Science, Engineering and Computing
Business and Law*

*Note that most Law and Business classes are year-long modules only available for Year Abroad students. There are a limited number of Business courses offered for a semester in the Economics department or Business minor.

Kingston offers a British Life and Culture class to all Study Abroad students. The class is designed to help students gain optimum benefit from their UK experience and become aware of British culture in its many aspects. Lectures are given on various aspects of British life, culture, and history followed by excursions to places of special interest including Oxford, Bath, Stonehenge, Greenwich, the Globe Theatre, and Parliament. In addition to the lectures and excursions each student undertakes an independent study on some aspect of British Life. It is recommended that all ISA students take the British Life and Culture course which includes some field trips and has a supplemental fee of approximately £80 payable upon arrival.

View the Kingston University course catalogue. 

See a list of courses that have been pre-approved to replace MSU degree requirements or electives.

* While preparing to study abroad, students should consult their academic advisor for assistance in choosing the most appropriate courses for their degree program.

Housing: As long as deadlines are met, all Study Abroad students are eligible for University-arranged accommodation. All accommodation is offered on a self-catering basis as there are no meal plans at Kingston University; however, there are student cafeterias on each campus.

Students have 2 housing options at Kingston:

Room in residence halls

: flats (apartments) that have between two and nine other bedrooms. Flats are usually shared by both male and female students from a range of different backgrounds and courses. The residence halls have a range of rooms, some with in-suite facilities and others with shared bathrooms.

Private lodging

: students live in a local house with the property owner and have a single furnished bedroom, access to the kitchen to prepare meals, access to the bathroom, and are provided with bedding and cooking utensils/equipment.
Want to Learn More?
» Check out the  excursions that are included in your program fee.
---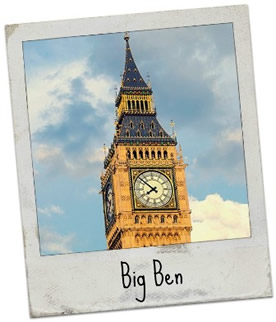 How to Apply
Application Deadline:
Fall Semester - February 15 th
Academic Year – February 15 th
Spring Semester – September 15 th

Eligibility: Undergraduates, with sophomore status and at least a 2.75 GPA (cumulative).

Application Procedure:

Step 1: Review I SA's Application Instructions.
Step 2: Submit a completed MSU Study Abroad Application to the MSU Office of International Programs by the appropriate deadline listed above.
Step 3: Receive letter of acceptance to study abroad through MSU from the MSU Office of International Programs.
Step 4: By the appropriate deadline, create a online account and complete a ISA online application, making sure to follow all instructions and program requirements.
Step 5:

You will receive notification of your final acceptance status from ISA. If admitted, complete the process outlined below along with any other instructions you receive from ISA.

Contact Information:  StudyAbroad@MinotStateU.edu 

                                 
---
Information for Admitted Students
* Although we make every attempt to keep this information up to date, please defer to information provided to you directly from ISA as the best resource. If there are discrepancies between the protocols listed here (applying for housing, getting registered for courses, etc.) and those told to you by ISA, default to those of ISA. However, health insurance requirements, course equivalencies, credit transfer and grading are determined solely by MSU.
Information for accepted students

: Access your ISA account to find important information and requirements to aid you in your preparations for your program, including:

Student housing details
Student visas
Billing statements
Courses requested and approved
Scheduling your travel
Health, safety & insurance
Cultural resources
Cell phones/ communication while abroad
 

Housing:Your accommodation will be arranged through ISA. Certain housing options can be limited, so please make these arrangements promptly. You will make your housing arrangements through ISA.
  
Housing fees and deposits are additional to the Program Fee. Confirmed housing fees (once available) will be provided through your account.
Visa: Terminology note: the words 'visa,' 'residence permit' and 'study permit' are used interchangeably to describe the document that authorizes a person to enter or leave the country for which it was issued.
 
Information about your student visa or entry requirements will be obtained from ISA.  Depending upon your program dates and individual situation, travel to the embassy (and/or a visa) might not be necessary.
Planning your travel: Wait to make your travel arrangements until you have received an itinerary and  guidelines from ISA regarding official dates of departure from the U.S., as well as the program's  official end date.  After booking all travel arrangements (flights, trains, etc.), it is imperative to schedule your arrival with your on-site coordinator.

Health Insurance: Insurance is included in the price and covers the program participant for the official on-site period of program. This is not an optional benefit; every ISA participant will be covered by the ISA medical insurance coverage. ISA requires that all students have comprehensive insurance and has arranged for a group insurance policy.

The benefits of the coverage include the following:

Accidental Death and Dismemberment Benefit

Medical Expense Benefit

Repatriation of Remains Benefit

Emergency Medical Evacuation

Emergency Reunion Benefit

Trip Interruption Benefit

Click here for more information about  Health and Safety through ISA.

Academic System: In the UK system, classes are referred to as modules. Before selecting any modules, review the course information and guidance provided by ISA. Study abroad students are able to take classes, known as "modules," from varied disciplines, although enrollment in modules within the same discipline is easier for scheduling.

When you have been accepted to the ISA program you will be asked to submit an Intended Subject Plan (ISP) listing 8-10 modules that you would be interested in taking at Kingston in order of priority. Kingston will review your top 5 courses so it is important to list your classes in order of priority. You will be pre-registered for 4-5 modules, but will ultimately be enrolled in 3-4 modules after final registration.

Note that some courses are offered at different campuses. The largest campus is Penryhn Road and is where most students will be taking courses. It is advised that all courses be taken at the same campus due to difficulties of scheduling and transport between the campuses

The module description will list a course code and term which must correspond to the semester of participation. The level is indicated by the first digit of the course code: 1 (First Year), 2 (Second Year), or 3 (Third Year). These levels correspond to Sophomore, Junior, and Senior years of study in the U.S., respectively. Students should choose modules consistent with their level of study at their home university.

Next to each class the Academic Period section will indicate which semester each class is offered by indicating that it is suitable for "study option" 1, 2, or 3. Be sure to double check that the classes you want to take will be offered in the correct term.

Study option 1 = Full Year only
Study option 2 = Fall Semester
Study option 3 = Spring Semester

Exams for the Fall semester typically occur during January, after Study Abroad students usually depart. Many of the faculties have adjusted timetables for Fall Study Abroad students so they may be assessed prior to their departure in December through papers, presentations or other methods in lieu of sitting the exams. There are some courses where exam schedules cannot be adjusted. Therefore, module descriptions that indicate "Exam" as the assessment are not available to Fall Semester Abroad students.

Students attending for the academic year or spring semester MUST complete all coursework and take final examinations (held in January and May/June).

Students will receive an official transcript from Kingston University upon completion of the program.

Grading: Scores received at Kingston University will be evaluated according to World Education Services (WES) grading standards published on the WES website. Conversions can be accessed by selecting United Kingdom from the drop-down box.
Updated May 10, 2017