Norway - University of South-Eastern Norway – Høgskolen i Sørøst
Program Dates:
Fall: mid-August to late December
Spring: early January to mid-June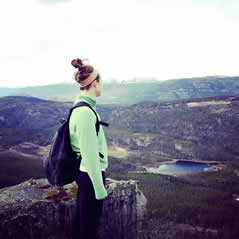 Program Type: Semester at Partner University
» USN home page
» Estimated Program Costs
» Information for Admitted Students
Minot State University's relationship with University of South-Eastern Norway is special, as the Bø campus is located in Telemark- the same region as Minot's Norwegian sister city, Skien. Telemark is one of 19 "counties" in Norway, situated in the center of the Southern part of the country, with a population of approximately 166,000. Telemark is breathtakingly beautiful, covered by mountains, hills and inland water.
The University of South-Eastern Norway's Bø campus is similar to Minot State in many ways: small campus; small student groups; friendly and helpful faculty and staff; and modern campus facilities.
---
Program Features:
Location:  The University of South-Eastern Norway (USN) aims to have a regional foundation, and with eight campuses, we have a strong and clear presence in one of Norway's most exciting and dynamic regions. USN is the country's second largest state-owned university college, measured in the total number of students, and larger than several of Norway's universities.  
Learn more about Telemark or get a panoramic view of the region!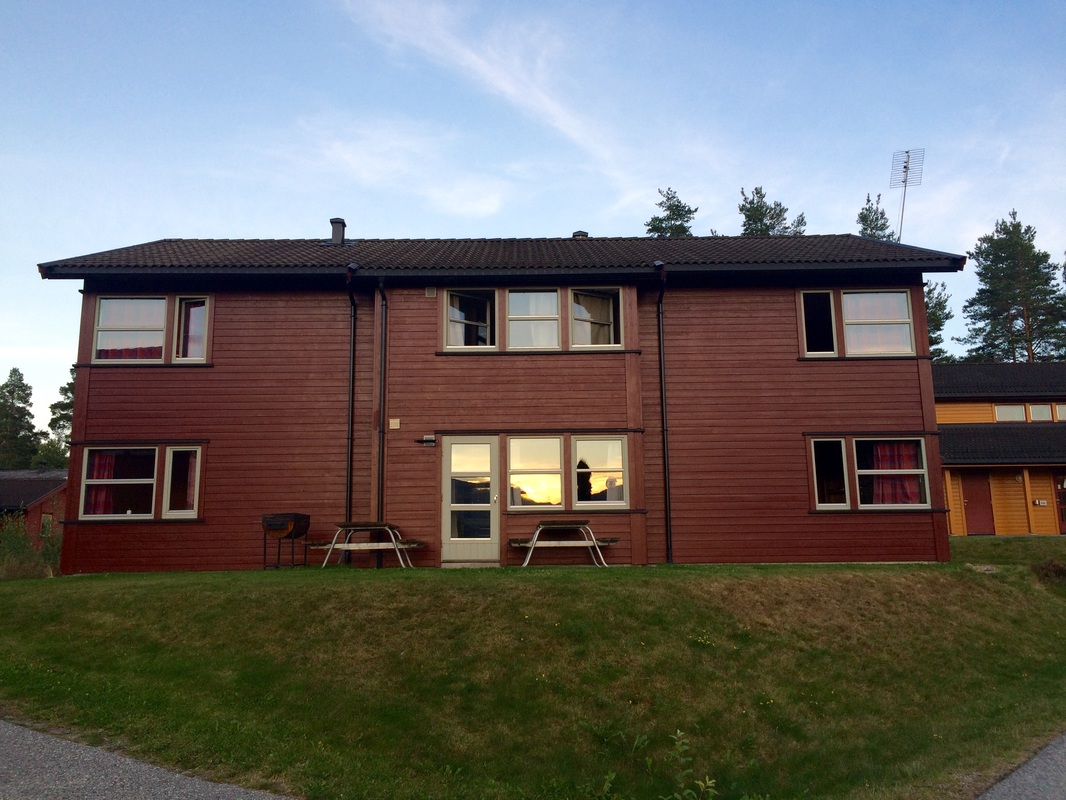 Student residence in Bø

Study area inside student's room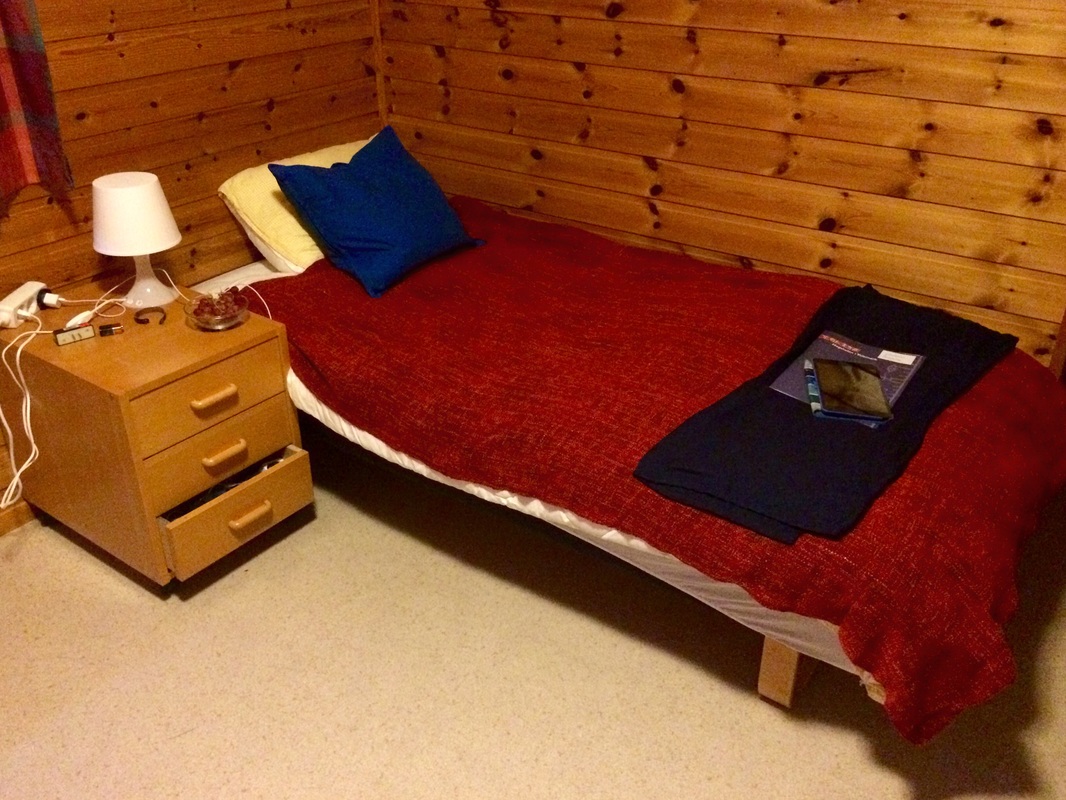 Student's sleeping area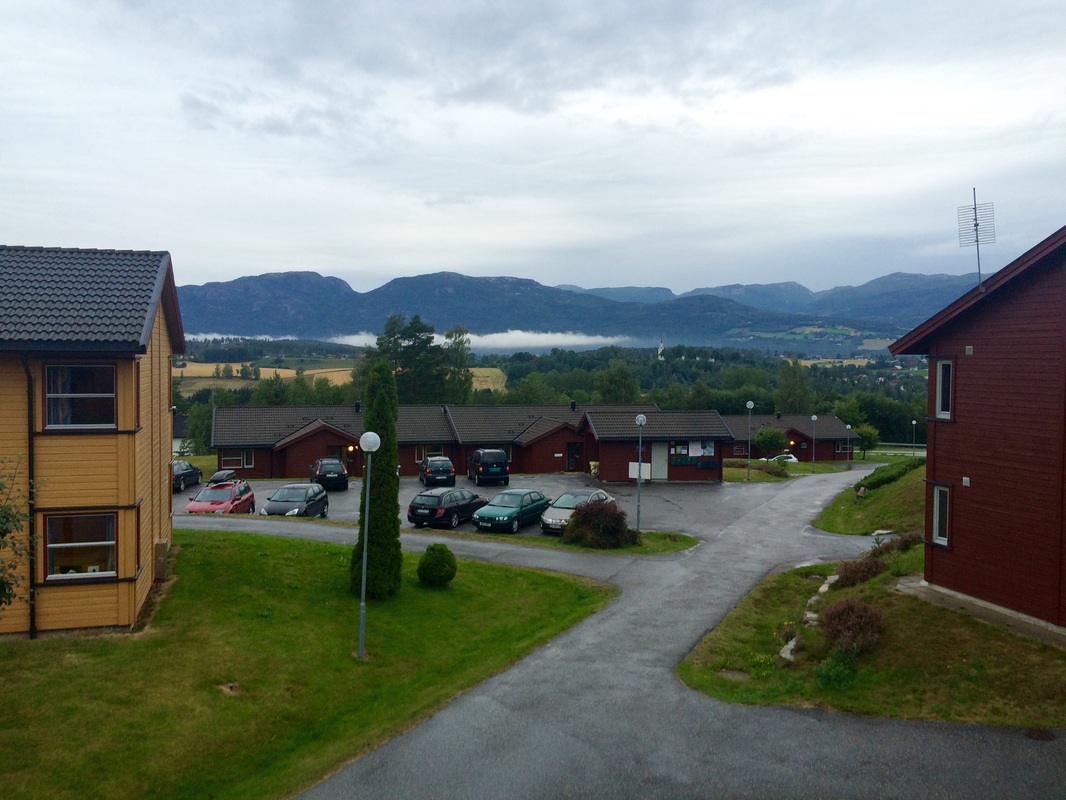 View from the student residences
Language: A selection of classes is offered in English. Norwegian is the official language of the country, but English is prominent as most Norwegians speak it fluently.
Program Type: Exchange Partnership Program (this means that you pay tuition directly to MSU at your normal rate and do not pay any fees for tuition to USN). Housing, meals and other miscellaneous expenses will be paid while in Norway (not to MSU).
Areas of Study:  USN offers a number of programs open to international students, all of which are taught in English. MSU students can choose courses in one of the following departments:
Scandinavian Studies
Business Administration
Sport and Outdoor Life
Alpine Ecology /Environmental Management
Physical Education
Norwegian Folk Music
A current list of programs and courses for University College of South-Eastern Norway is provided here. Additional information can be found here: Bø Study Programs in English[pdf]. 
See a list of courses that have been pre-approved to replace MSU degree requirements or electives.
* While preparing to study abroad, students should consult their academic advisor for assistance in choosing the most appropriate courses for their degree program.
Housing: Student housing units are located within walking distance from the main campuses. Each student enjoys a private, furnished room. All rooms have internet access. Fully equipped kitchens and dining rooms are shared between 2-6 students. There is a TV room and a laundry room in each building. Please note that there is limited telephone access from the halls of residence. Most students bring along or purchase their own mobile phones. The Students Association (SiTel) operates the accommodation service, and further information on accommodation available on each campus can be found on their website. MSU recommends that our students choose the "Gullbring" building due to its proximity to the Bø
campus.
On-campus student cafeterias serve breakfast, lunch and dinner. Most often, students cook their own food in their residence.
Want to Learn More?
» View the HiT study brochures!
» Minot State students in Telemark:  Jordan and Abbie
 
---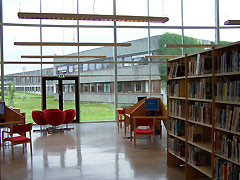 Library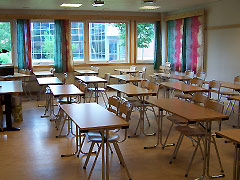 Classroom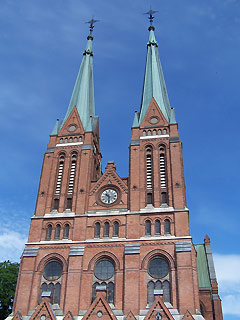 Skien Cathedral
How to Apply
Application Deadlines:
Fall Semester – February 15th
Spring Semester – September 15th
Application Procedure:
Step 1: Submit a completed MSU Study Abroad Application to the MSU Office of International Programs by the appropriate deadline.
Step 2: Receive letter of acceptance to study abroad through MSU from the MSU Office of International Programs.
Step 3: By the appropriate deadline, complete the online Univeristy College of South-Eastern Norway incoming exchange student application.
Step 4: You will receive an acceptance letter from University College of South-Eastern Norway informing you of your final acceptance status. If admitted, complete the process outlined below for Admitted Students along with any other instructions you receive from USN.
Eligibility: Undergraduates, with sophomore status and at least a 2.5 GPA (cumulative)
Contact Information:  StudyAbroad@MinotStateU.edu 
---
Information for Admitted Students
* Although we make every attempt to keep this information up to date, please defer to information provided to you directly from the host institution as the best resource. If there are discrepancies between the protocols listed here (applying for housing, getting registered for courses, etc.) and those told to you by your host institution, default those of the host institution. However, health insurance requirements, course equivalencies, credit transfer and grading are determined solely by MSU.
Apply for student housing: Review your housing options. MSU recommends that our students choose the "Gullbring" building due to its proximity to the Bø campus. Complete the online application form by the appropriate deadline.
Check out USN– Bø campus's Pre-Arrival Guide and USN's website for important information that will help you prepare for your program!
Visa: Terminology note: the words 'visa,' 'residence permit' and 'study permit' are used interchangeably to describe the document that authorizes a person to enter or leave the country for which it was issued.
Information about your Norwegian Residence Permit: All North American exchange students going to USN must apply for a residence permit to study in Norway. Please follow the instructions given by the closest Norwegian Embassy or Consulate in your home country. Norwegian Embassy in the USA (for American citizens). Norwegian Embassy in Canada (for Canadian citizens).
After your final admission into the program, you will receive an acceptance letter from University of South-Eastern Norway which will provide pertinent information needed for your residence permit application. You will then need to complete the application for your residence permit online. The current fee for a residence permit is 2,500 NOK (Norwegian kroner, about $450 USD). General information about the process can be found here.
Planning your travel: Wait to make your travel arrangements until you have received guidelines from USN regarding official arrival dates and times, as well as dates of your final exams at the end of your program. After booking all travel arrangements (flights, trains, etc.) is is imperative to schedule your arrival with your coordinator at USN.
Global Health Insurance: Insurance coverage necessary for your study abroad program differs from what most domestic insurance policies offer. To address these special needs, the Office of International Programs has identified an affordable and comprehensive international health and travel policy through Cultural Insurance Services International that all MSU study abroad students participating in a partner program must purchase. Instructions on how to register and make payment will be provided during your pre-departure orientation meeting.
Academic System: Courses that you enroll in at USN will be determined by the program you have chosen. Within some programs, there will be mandatory courses and a few optional courses to choose from. Each course in your program is typically completed with a comprehensive final exam. This may seem different for students when compared to many courses at MSU that have a greater emphasis on homework and tests throughout the semester.
Credit for courses taken at University of South-Eastern Norway is recorded in the European Credit Transfer System (ECTS). According to MSU policy, 2 ECTS credits are equivalent to 1 credit earned at MSU. A typical semester enrollment would be 30 ECTS credits to be considered full time. Each student is responsible to maintain full enrollment, taking a minimum of the equivalence of 12 MSU credit hours (24 ECTS).
Grading: Scores received at USN will be evaluated according to World Education Services (WES) grading standards published on the WES website. Conversions can be accessed by selecting ECTS from the drop-down box.
Last Updated June 14, 2019