Study Abroad - Accepted Students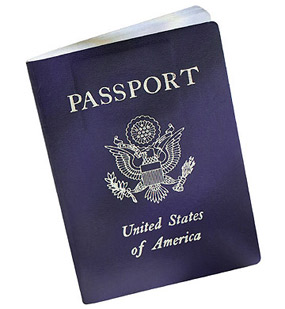 » Visas and Other Travel Documents
» Mandatory Pre-Departure Orientation
» Health and Safety
» Program Rules
» MSU Course Enrollment Matters
» MSU Pre-Departure Guide [pdf]
---
Visas and Other Travel Documents
Passports
A passport is an internationally recognized travel document that verifies the identity and nationality of the bearer. A valid U.S. Passport is required to enter and leave most foreign countries. Only the U.S. Department of State has the authority to grant, issue or verify United States passports.
Just as you do with any important financial documents, keep a photocopy of your passport picture page and any visa pages and paperwork in a separate safe place. Leave a copy at home with a trusted person as well. If your passport is lost or stolen, having a copy of the original greatly expedites the replacement process.
Adult passports are good for ten years. If you already have a passport, check the expiration date to make sure it will be valid for the time period in which you are gone.
New Application for a U.S. Passport
To obtain a passport for the first time, you need to go in person to one of 6,000 passport acceptance facilities located throughout the United States with two photographs of yourself, proof of U.S. citizenship, and a valid form of photo identification such as a driver's license.
You'll need to apply in person if you are applying for a U.S. passport for the first time; if your expired U.S. passport is not in your possession; if your previous U.S. passport has expired and was issued more than 15 years ago; or if your previous U.S. passport was issued when you were under 16, or if your currently valid U.S. passport has been lost or stolen.
In Minot, a passport can be obtained at the County Recorder Office located in the Ward County Courthouse, 315 3rd St. SE, Minot, ND. A passport costs about $85.00. More information can be obtained at travel.state.gov/passport
Renewal of a U.S. Passport
You can renew by mail if: your most recent passport is available to submit and it is not damaged; you received the passport within the past 15 years; you were over age 16 when it was issued; you still have the same name, or can legally document your name change. You can get a passport renewal application form by downloading it from the website listed in the previous paragraph.
Visas/Residence Permits
A visa or a resident permit is official permission to visit another country for a specified period of time, issued to you by the government of that country. The formats vary greatly, from electronic notification to a simple stamp on your passport, to several pages of documentation including your photo, a variety of official signatures, stamps and seals. Not all students will need to get visas to study abroad, it depends on which country you will be visiting and how long you intend to stay there. If required, obtaining a visa is your responsibility. If a visa is required, obtain it from the appropriate foreign consular representative before proceeding abroad. Allow sufficient time for processing your visa application, especially if you are applying by mail. Most foreign consular representatives are located in principal cities, and in many instances, a traveler may be required to obtain visas from the consular office in the area of his/her residence.
IT IS THE RESPONSIBILITY OF THE TRAVELER TO OBTAIN VISAS, WHERE REQUIRED, FROM THE APPROPRIATE EMBASSY OR NEAREST CONSULATE OF THE COUNTRY YOU ARE PLANNING TO VISIT.
As soon as you receive your visa, check it to make sure no mistakes were made. Processing and visa fees vary, and most fees may not be refundable. For specific details, consult the Embassy or Consulate of the country you plan to visit. The following website will assist you in determining whether or not a Visa will be required in the country you are planning to visit: travel.state.gov/visa/americans1.html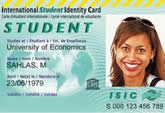 ISIC (International Student ID Card)
The International Student Identity Card (ISIC) is the only globally recognized student identity document. The ISIC is the choice for over 4.5 million students, issued throughout 120 countries, with student access to over 40,000 benefits. The ISIC offers serious savings on stuff like airfares, accommodation, entertainment, museums,food, clothes, movies and more!
For more information click here: www.isic.org/student-card/the-isic-student-card.html
ISIC cards can be purchased at the MSU Office of International Programs for $25.00. Students must bring an electronic passport photo (or a similar headshot photo) when requesting the card.
Mandatory Pre-Departure Orientation
All MSU Study Abroad participants are required to attend a pre-departure orientation session prior to departure. You will receive an email confirming your invitation to the orientation approximately one month before the date of each meeting. It is very important that you attend these orientation sessions, not only because it is required for participation on the program, but because it will greatly contribute to your experience while abroad.
The orientation meeting will focus on issues such as: passports, visas, registering for classes, purchasing plane tickets, money issues and financial aid, how to find out more about your host country, safety issues, logistics, cultural adjustment and other topics relating to your studies abroad. It will also be a chance for you to meet other MSU study abroad participants.
If you are going abroad through a Horizons Unlimited faculty-led program, in addition to the pre-departure meeting scheduled by the Office of International Programs, your program leader might also schedule one or more additional on-campus orientation meetings during the semester prior to your departure.
Your health and safety during your study abroad experience will depend on the choices you make and precautions you take prior, during, and following your time overseas. Before your departure, make sure you are in good health, get any immunizations that are required and learn as much as you can about the health and safety conditions in your host country.
Minot State University's Office of International Programs endorses the guidelines published by NAFSA (Association of International Educators) on Safety and Responsibility in Study Abroad, and employs the recommendations and guidelines set by the SAFETI Clearinghouse (Safety Abroad First - Educational Travel Information). We recommend that you review the following websites for detailed information on how to prepare for and avoid any unsafe situation while abroad:
Center for Global Education's Safety Abroad First Educational Travel Information (SAFETI): www.studentsabroad.com
The SAFETI Clearinghouse contains a wealth of information on topics such as:
Judicial Assistance Overseas
Links to U.S. Embassies and Consulates Worldwide
Newsletters
Health and medical issues, medical evacuation
Cultural adjustment
Cross cultural training
Financial planning
Advice for parents
Student conduct
Special topics such as SARS and Avian flu
U.S. State Department: Students Abroad - studentsabroad.state.gov
This web site offers college-age Americans a one-stop reference for international travel. Resources target students, their parents, education abroad professionals, and universities. The site provides Country Specific Information, tips for safe travel, and other important information about traveling and living overseas. Students may download flyers called go! guides as well as a Tips to Go Wallet Card. http://studentsabroad.state.gov
United States Department of State's Consular Information Sheet: www.travel.state.gov
Provides information and links to pages containing background and requirements for Americans traveling abroad. Also includes information on passports, visas, immunizations, medical information and additional fees related to traveling abroad. The "International Travel" section also includes information concerning conditions abroad that may affect your safety and security:
Travel Warnings - travel.state.gov.
When the Department of State recommends avoiding travel to certain countries, they issue an official Travel Warning. Minot State University monitors consular reports and travel warnings on a regular basis. It is a good idea to become familiar with the services available through the Department of State web site before you travel.
Association for Safe International Road Travel - asirt.org
ASIRT prepares travelers with road safety reports and information about specific highway conditions in over 140 countries.
Global Scholar - Online Learning for Study Abroad- globalscholar.us
This resource offers a serious of online courses that prepare students for safe international travel.
The intention of the Global Scholar Online Courses, developed by The Center for Global Education, is to introduce students to the opportunities and challenges inherent in participating in study abroad programs. Students will benefit from the courses by finding out tips and techniques to prepare for their program, how to cope with challenges that may arise while they're abroad, how to make the most of their study abroad experience while they're there, tips for dealing with issues that may arise after their return home, and advice on where they can go from here personally and in their career preparation.
Check-ups and Vaccinations
It is a good idea to visit your physician and dentist for check-ups before you spend any extended period of time outside the country. Your doctor can also give you any vaccinations recommended to travel in your host country.
Health Issues Abroad

For details on safeguarding your health while abroad, visit the following website resources:
Center for Disease Control: www.cdc.gov
Information on current health concerns and tips for disease prevention, including information on any immunizations that you should get before you depart on your program. While some countries require immunizations for a visa or entry, others do not. These requirements can change according to the health conditions of a particular country.
International Society of Travel Medicine: www.istm.org
World Health Organization: www.who.int
Mandatory Health Insurance
All MSU study abroad participants must be covered by an international insurance plan designated by the Office of International Programs. Insurance coverage is critical in obtaining medical assistance abroad, and the approved policy will include the following benefits: major medical, emergency evacuation, legal assistance, accidental death and dismemberment, repatriation of remains, bed side visit for family members. Your current medical insurance coverage will not extend to services outside of the United States, nor offer specific benefits.
It is recommended to know exactly what is and is not covered by your insurance plan. For example high risk sports injuries, dental care, and optical care might not be covered by basic medical insurance. Also if certain pre-existing conditions are excluded, check on the exact definition of "pre-existing".
The fee for health insurance for must be paid prior to the start of the study abroad program and will be billed to the student's account.
Code of Conduct: Participants in a Minot State University study abroad program are subject to the student conduct regulations described in the Student Handbook. MSU students, if attending a foreign university as part of a Minot State University study abroad program, are also subject to the conduct regulations of the host institution. Minot State University program participants are viewed as a representative of the U.S. and MSU. Therefore, it is expected that students act as a good-will ambassadors and conduct themselves in a fitting manner at all times during the program.
Laws of the Land: Study Abroad participants will be subject to the laws of the host country, and must comply with the regulations of the host country and the United States of America. If a student should fall into legal problems with any foreign nationals or government jurisdictions of the host country, the student must attend to the matter personally with their own personal funds. MSU may be limited in its ability to provide assistance in the event of arrest and may also institute disciplinary proceedings.
Program Activities: MSU study abroad participants are required to participate fully in all portions of the program. Any deviation in program activities must be approved in advance in writing by the Office of International Programs or the on-site Program Director.
Academic Standards: MSU students are responsible for maintaining an adequate standard of academic work while abroad.
Disciplinary Procedures/Program Dismissal: MSU has sole discretion to terminate or limit participation in a program if: (i) a student engages in actions endangering to him/her self or others; or (ii) a student's conduct is considered to be detrimental or incompatible with the best interest and welfare of the program. If expelled from a study abroad program for such reasons, the student will be responsible for all expenses incurred in returning to the United States.
Independent Travel: Students must notify the Office of International Programs, or the on-site Program Director (in the case of a faculty-led program), if individual travel is being planned during the program. When possible, students should provide the on-site Program Director with details of the proposed trip including plane, bus, and train schedules. Students are personally responsible for any additional fees incurred due to independent travel.
Modification/Cancellation: MSU reserves the right to cancel programs in the case of insufficient participation or for other reasons deemed appropriate. MSU also reserves the right to make changes to the program or alterations in the program's proposed schedule and itinerary. Should the program, or any portion of the program, be canceled, MSU shall have no responsibility beyond the refund of all deposits made and monies paid to MSU by participants. Minor alterations in the programs will not result in refunds. Neither MSU, the State of North Dakota nor the employees or agents of either, shall be responsible or liable for any expenses or losses sustained because of program modifications or cancellation.
End of Program: Any responsibility that Minot State University has for participants on a MSU study abroad program terminates once the program is finished.
Dissimilarities or Differences in the Host Country: Study abroad participants are expected to make every effort to adapt to the culture and lifestyle of their host country. There may be significant cultural, economic, and lifestyle differences between the participants home country and host country including those in health care services, living conditions, transportation systems, educational systems, criminal justice, civil liberties, customs, values and acceptable behavior with regards to age and gender. Participants on a Minot State University study abroad program must make themselves aware of and accept these differences as part of the program, and accept the risks associated with traveling and living in another country. Participants must take responsibility to educate and prepare themselves for the inherent risks associated with foreign travel and living abroad.

In addition, participants on a Minot State University study abroad program must be willing to learn about their host cultures and be open to new ideas even though they may be culturally challenging. It is both inappropriate and culturally insensitive to use the program as a time to promote religious or political agendas; further, such behavior can cause offense and potentially place students in harm's way. While the United States respects the right of freedom of expression, this is not a universal right and may not be protected by law in some countries. Consequently, students must demonstrate a respect for the host culture even though they may not agree with all aspects of that culture. Behavior that is inconsistent with this statement may lead to removal from a program
 
Insurance: International medical and travel insurance coverage is a requisite for participation in a Minot State University study abroad program. Therefore, all MSU study abroad participants agree to purchase a comprehensive international travel insurance policy for the duration of the program that will cover medical expenses abroad, emergency medical evacuation, repatriation of remains, and accidental death and dismemberment. Participants are responsible for familiarizing themselves with the coverage, exclusions and limitations of their travel insurance policy before the start of the study abroad program to determine what activities are excluded from coverage. Policies might not cover pre-existing conditions, injuries resulting from driving motorized vehicles, certain categories of sports injuries, injuries resulting from the commission of a crime, self-inflicted injuries, or injuries sustained from participation in high-risk (extreme) sports.
MSU study abroad placeholder course
During the semester(s) you are abroad, you will be enrolled fulltime at MSU in a study abroad course. Depending upon your specific study abroad program, this will either be INT 496 or INT 497. The credits associated with these INT courses are empty credit, or 'ghost' credits. The purpose of these credits is to maintain your fulltime status at MSU while you are abroad, and are thus only used as a placeholder during your semester(s) abroad.
After your study abroad program is completed, but before MSU receives your official host institution transcript, an "X" (in-progress) grade will be recorded for your INT course.
When MSU receives your official host institution transcript, the "X" grade converted to an "S" (satisfactory), unless you failed the majority of your classes or if you withdrew from the program. In that case the "X" converted to a "U" (unsatisfactory).
After the above process is completed, the courses that you took while abroad, and their respective credit hours, will be listed on the top of your MSU transcript as "transfer credit." You will also see that, at this point, the number of credits attached to the INT course essentially disappears.
Students who earn and "S" for INT 496 or INT 497 will also have met the requirements for MSU General Education Requirements

IP2: Interconnecting Perspectives - Experience

and

PSR1: Personal and Social Responsibility - Relationships and Value Systems

.   
Determining grade and credit conversion (post-program)
When a study abroad returnee receives a transcript from a non-U.S. institution for the academic experience completed abroad, the credits and grades shall be evaluated and converted as follows:
Credit Equivalency Policy:
If the number of contact hours per class is provided on the host institution transcript, equivalent credits will be calculated according to contact hours. If contact hours are not provided on the transcript, and the results from the below credit equations are questionable, efforts may be made to contact the host institution to determine contact hours for each class.

Contact hour equation: (X Contact Hours) x 60 minutes / 750 minutes = total MSU credits

Credit formulas:
2 ECTS = 1 MSU credit
4 UK credits = 1 MSU credit
4 Australian points = 1 MSU credit
Additional equivalencies to be added as students study in diverse locations.
After applying the formula, MSU equivalent credits will be rounded down to the nearest quarter credit.
Grading Equivalency Policy:
Credits transferred in to Minot State University from a study abroad program will be evaluated according to World Education Services (WES) grading standards published on the WES website.
If WES does not maintain a grading standard for the country's grading scale, research will be undertaken by members of the IAC to identify an appropriate grading scale, which will then be posted and available for future use on the Minot State University Office of International Programs website, with appropriate citation and credentials.
Appeal Process:
Students who wish to appeal either grade or credit equivalencies determined through the above procedures may submit a written appeal to the chair of the International Advisory Committee. The IAC will review the request, conduct secondary research (if necessary), and will provide advice and recommendation to the registrar on how to proceed.
Course equivalencies
MSU graduation/degree requirements may fulfill classes you took while abroad as long as a course equivalency or course substitution form(s) have been completed and signed by the
appropriate academic department, and submitted to the Registrar's office.
When you apply for graduation, the registrar's office will complete what is called a degree audit to ensure that you have completed all requirements to earn your degree. During the degree audit, the Registrar will see notations in your student record that the courses you took abroad were approved as equivalent to, or take the place of (i.e. substitute), specific MSU degree requirements.
You may submit course equivalency or course substitution forms at any time, but it is advised that all forms be submitted prior to applying for graduation. Course equivalencies and substitutions must already be on your record when the Registrar performs the degree audit.
Page last updated October 10, 2016