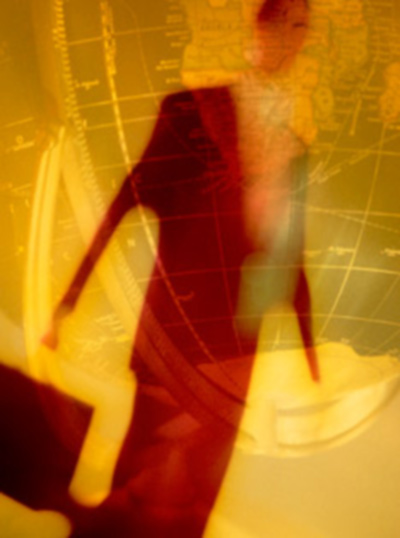 Office of International Programs
On-Campus Employment for International Students
Eligibility Requirements
International students are eligible to work on-campus while attending classes. "On-campus employment" is employment performed on the school premises, and which provides direct services to students. International students may not work for employers on-campus who do not provide services to students, such as a contractor building a new building. The work does not need to be related to the student's field of study. Students must maintain legal status while engaging in on-campus employment. J-1 students sponsored by MSU should complete the On-Campus Employment Authorization form to obtain written approval from Office of International Programs.
As soon as a student's F-1 or J-1 status changes (for example, upon graduation or completion of an exchange program), they are no longer eligible for employment.
To be eligible for on-campus employment, international students:
Must be registered full time during the academic year.
Are not eligible for MSU "work-study" positions.
On-campus employment can take the form of a job in an academic or administrative department (undergraduates or graduate students) and graduate assistantships.
May not work more than 18-hours a week, on-campus, during the academic year. While Federal regulations limit on-campus work to 20 hours a week for all F-1 students, MSU institutional limit is 18 hours a week during the academic year.
A work week is defined as Sunday through Saturday.
The 18-hour-per-week limit on employment applies to all types of on-campus employment. For example, if a student works 15 hours a week as an RA, that student can only work an additional 3 hours during that week at another on-campus job.
18 hours per week is not an average, but a strict limit. Students may not work 10 hours one week and then 26 hours the following week.
Students are not allowed to work 38 or more hours during any week but only report it in 18-hour increments. This is a federal regulation, and it is essential that you protect your non-immigrant status by complying with it.
May work up to 38 hours, on-campus, only during vacation periods. A vacation period starts at the end of any work week when classes are in session.
Research/Teaching Assistantships
Research and teaching assistants are not considered to be "employed" in the sense of the immigration law, as their work is considered to be a part of their academic program. However, assistantship hours ARE counted towards the 18-hour per week limit of on-campus employment. Graduate students with a half-time assistantship cannot accept any other on-campus employment as their assistantship is equivalent to 18 hours per week of on campus employment. Graduate students with a quarter-time assistantship are eligible to seek additional on-campus employment for 8 hours per week, as their assistantship is equivalent to 10 hours per week of on campus work.
Dependents
F-2 dependents are not permitted to accept employment under any circumstances. J-2 dependents may apply for permission from BCIS to accept employment if they make their request in writing, stating that the income will be used only for the support of the J-2 dependents and not for the support of the J-1 Exchange Visitor. An application packet containing detailed information can be requested from the Office of International Programs.
A Note of Caution
While immigration regulations provide some opportunities for students to be employed as an F-1or J-1 student, working without authorization, or exceeding authorization, is a serious violation of status. It is the student's responsibility to comply with all immigration and employment regulations which apply to F-1and J-1 students. Failure to comply with these regulations could result in serious consequences, up to termination.
All students are strongly urged to heed these regulations carefully. Working without authorization is a serious violation of your immigration status and can be dealt with severely by Bureau of Citizenship and Immigration Service. Protect your status and do not expose yourself to penalties caused by unauthorized employment. The income will be of little value to you if you are not permitted to complete your program in this country.
J-1 Exchange Visitors
J-1 Exchange Visitors in the student category may be granted permission to accept on-campus employment by written approval of the responsible officer of their sponsoring agency prior to beginning work. MSU may not authorize work permission for another sponsor (for example, ISEP). The Exchange Visitor student may be authorized to work on campus up to 18 hours per week while classes are in session and up to 38 hours a week during official school breaks and annual vacation, as long as the student is in good academic standing, is engaged in a full course of study, and has received advance and written approval from the responsible officer for the specific employment. Such approval may be valid for up to twelve months but is automatically withdrawn if the student's program is terminated.