Office of International Programs
bal Nursing Perspectives: Arequipa Peru, May 2013*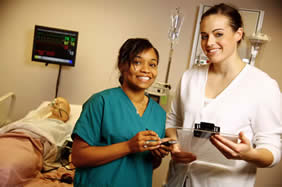 * Final program dates are still being determined.
The program will take place during the last 2 weeks in May, 2013.

Course Work
Participants of this study tour will be enrolled in
Nursing 496: Global Nursing Perspectives (3 credits). 
The program will be led by Dawn Fredrich, MSU nursing instructor. 
Interpreters will be assisting during daily activities and local
nursing faculty will coordinate healthcare experiences.
Application Deadline: December 1st, 2012
Download an application. If you do not already have a passport,
now is the time to apply for one.
Depending upon available space late applications might be accepted after December 1st. Applicants who submit an application after this date are not guaranteed a spot on the program and might be required to pay a slightly higher program fee due to rate fluctuation in transportation costs. Rate increases are typically not significant.
Program Cost
The program fee is all inclusive and covers: international flight, hotel, interpreters, and local transportation.
| | |
| --- | --- |
| Base Program Fee | $4,575* |
| Tuition (3 credits) | $775 |
| TOTAL | $5,350 |

*Total program fee is subject to a minimal increase.
Exact program price should be finalized by October 2012.

For the cost of the mandatory international insurance policy,
applicants 50-64 years of age at time of travel add $100, and ages 65-74 years add $250. 

**Participants may choose to audit the course for 50% tuition rate. Financial Aid is not available for audited courses or continuing education units and grades will notappear on transcripts.

Payment Deadlines: $350 due at application
January 5th: $1,000 due
February 5th: $1,000 due
March 5th: $1,000 due
April 5th: Remaining balance
Financial Aid
Financial Aid can be applied to cover study tour fees, so students might want to consider the possibility of obtaining Financial Aid (generally including loans) to assist in funding their program. For more information about this option, please visit the Financial Aid Office, call (701) 858-3375 or visit their website: www.minotstateu.edu/finaid 
Program Rules
→ View MSU Study Abroad Program Rules
Contact us for more information!
Contact the faculty leader for more information regarding the application process and specific details regarding the tour itinerary.
Dawn Fredrich, MSU Nursing Instructor
Phone : (701) 858-3470
Email: Dawn.Fredrich@minotstateu.edu
Or, download a brochure (pdf - dates still to be modified).
MSU Office of International Programs
1st Floor Student Center
500 University Ave West Minot, ND 58701
Phone: (701) 858-4645
→ Learn more about Horizons Unlimited faculty-led study tours