Annual Recognition Awards for 2013-2014
Three faculty members, Darren Dobrinski, Leisa Harmon and Vicki Michels, and two staff members, Tiffany Fylling and Evelyn Klimpel, will receive MSU Board of Regents Achievement Awards May 14 during Minot State University's annual Employee Recognition and Retirement event. The awards are as follows:
Faculty Achievement Awards
This program was established in 1985 by the Burlington Northern Foundation. In 1990 the Board of Regents established a second award and now solely supports the awards to recognize outstanding university teaching. The intent of the award is to recognize, reward, and motivate excellence in teaching, scholarship, and service.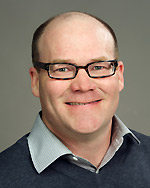 Teaching — Darren Dobrinski is an associate professor of psychology in the Department of Addiction Studies, Psychology, and Social Work. Having taught at MSU for eight years at the undergraduate and graduate levels, Dobrinski is currently the program and clinical director of the school psychology graduate program. His area of interest is autism spectrum disorders, and he serves on the governor-appointed North Dakota Autism Task Force. He is also a frequent and regular consultant for the North Dakota Department of Health's Cleft Lip and Palate Clinic and the Regional Behavior Intervention Committee. In addition to his teaching at MSU, the Makoti native continues to operate his family farm.
Dobrinski completed his undergraduate work at Concordia University, Moorhead, and went on to complete his master's and doctoral degrees in school psychology at the University of South Dakota, Vermillion. His applied experiences give students current examples that enhance learning. Students enjoy Dobrinski's teaching methods, but they also know that he sets a high standard in the classroom, pushing them to achieve the quality expected under the accreditation standards of the National Association of School Psychologists. The results of MSU student performance on the nationally standardized Praxis II prove he is successful in his approach to teaching.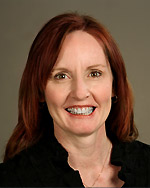 Service — Leisa Harmon, chair and assistant professor within the Department of Communication Disorders, has been a faculty member since 1997. In addition to her duties as a department chair, she teaches both in the classroom and in the on-campus Communication Disorders Clinic and advises over 70 students each semester. Harmon is a governor's appointee to the North Dakota State Board of Examiners in Speech-Language Pathology and Audiology, a member of the Department of Public Instruction's committee that developed the current eligibility guidelines for speech and language services in North Dakota public schools, and the chair of the scholarship committee for the North Dakota Speech and Hearing Association.
Harmon completed her bachelor's and master's degrees at Minot State and her daughter, Anzley, will graduate from MSU next fall. She believes her mission at MSU is, first and foremost, to serve students; she bases all decisions on what is best for ensuring students gain quality educational experiences.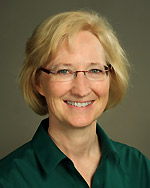 Scholarship — Vicki Michels, professor of addiction studies, is a licensed psychologist and directs the addiction studies program. She has taught at Minot State since 2001.
Since returning to her alma mater as a faculty member in 2001, Michels has collaborated with other faculty on research projects. The projects included studying the mental health and addiction disorders of women prisoners, gauging the psychopharmacology of alcohol absorption, evaluating the North Dakota foster care system and a pain management clinic, assessing a medical error prevention program and researching the relationship of exercise and cognition. She engages students in the scientific method in every research project.
Currently, in collaboration with Amy Canevello of the University of North Carolina, Michels is studying couples' responses to the stress of the 2011 Souris River flood and the factors that contribute to post-traumatic growth in couples. Data collection for the flood research project was completed in fall 2013 and is now being analyzed.
The Mohall native received her bachelor degree in psychology from MSU and her master's doctoral degrees in clinical psychology from the University of Wyoming.
Staff Achievement Awards
The Board of Regents Staff Achievement Award was established in 1991. The Board of Regents established the award to recognize university staff members for outstanding service to the University and the community.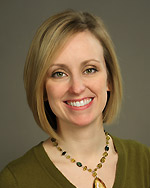 Tiffany Fylling joined Minot State in 2010 as the administrative assistant in the Office of Enrollment Services. When the university received its Title IV TRiO-Student Support Services grant in 2010, Fylling was hired as the tutoring coordinator and supplemental instruction supervisor in what is now known as the POWER Center. In 2012, she was promoted to advising coordinator. In this role, she advises more than 100 students, while continuing to supervise supplemental instruction.
Fylling holds a bachelor's degree in health science from Valley City State University. Possessing meaningful relationships with students and a desire to enhance her advising skills, the Valley City native is pursuing a master's degree in school counseling from North Dakota State University. In addition to her POWER Center responsibilities, she also serves on the Admissions Exemption Committee, the Advising Task Force, and she has been involved with the recently implemented University Advocacy Network. In 2012, she received the Center for Engaged Teaching and Learning's Outstanding First Year Student Advocate Award and most recently was recognized as the 2014 Student Government Association Advisor of the Year.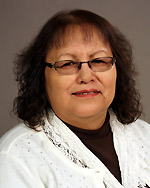 Evelyn Kimpel, coordinator of disability services, has 34 years of experience and training in the education field. She coordinates the assessment process to determine student's eligibility for disability services, conducts in-service workshops for MSU students, staff and faculty, and provides appropriate accommodations to meet the individual needs of students. Klimpel also supervises testing accommodations for students with disabilities.
Before becoming disability services coordinator in 2001, Klimpel was the multicultural coordinator for the North Dakota Center for Persons with Disabilities. She started at MSU as the minority counselor. She earned bachelor's and master's degrees in elementary education from Minot State.
Klimpel is an enrolled member of the Three Affiliated Tribes of the Fort Berthold Indian Reservation. She was raised in a traditional cultural environment where both parents spoke their native languages and taught Hidatsa and Crow culture. She is a recognized as an expert in the cultures of the Northern Plains Indians.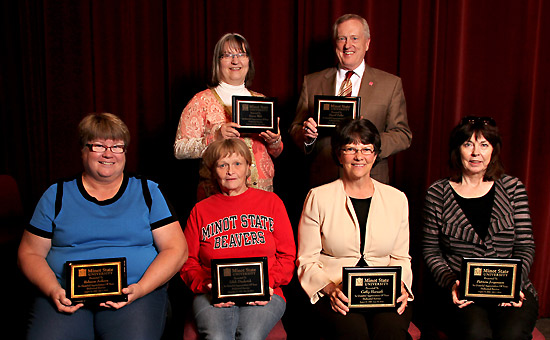 Retirements
Eleven employees recently retired or will retire at the semester's end. This year's retirees include Rebecca Anhorn, teacher education and human performance; Lilah Diederich, information technology; David Fuller, president; Duane Halvorson, humanities; Cathy Horvath, information technology; Patricia Hrichena, residence life and housing; Patricia Jorgenson, teacher education and human performance; LaDona Malachowski, Business Office; Gordon Olson, mathematics and computer science; Karen Walz, accounting and finance; and Rosie Winczewski, mathematics and computer science.
Degrees Earned
Marita Hoffart, nursing professor emeritus, will receive the Distinguished Lifetime Educator Award. Three faculty members, Jennifer Hefter, special education, Erik Kana, teacher education and human performance, and Devin Otto, music, earned doctorates this year. Jerry Stai, accounting and finance, became a charter financial analyst.
Service Awards
Fifty-eight Minot State University employees will be acknowledged for five-year increments of service May 14 during the university's annual Employee Recognition and Retirement event. They are: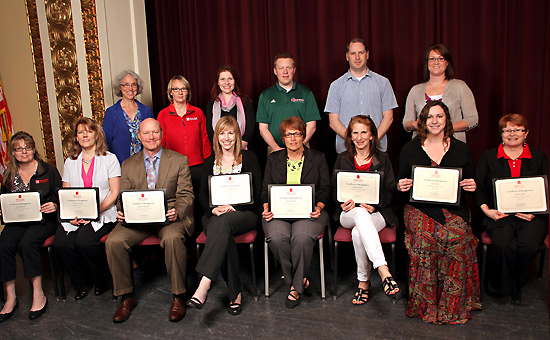 5 Years of Service
Front row, left to right
: Lori Braasch, residence life and housing; Laurel Dimler, nursing; Kevin Harmon, enrollment services; Tricia Houmann, Business Office; Korie Huettl, North Dakota Center for Persons with Disabilities; Jana Schultz, special education; Aili Smith, humanities; Connie Teets, teacher education and human performance.
Back row, left to right
: Rebecca Petrik, music; Heidi Peterson, Student Health Center; Donna Marquart, administration and finance; Wade Regier, enrollment services; Bryan Schmidt, science; Erica Sundahl, Registrar's Office.
Not shown
: Connie Irey, NDCPD; Kathryn Kilroy, science; Jeff Miller, facilities management; Brenda Munson, NDCPD; Roger Triplett, athletics facilities; and Mamie Wald, facilities management.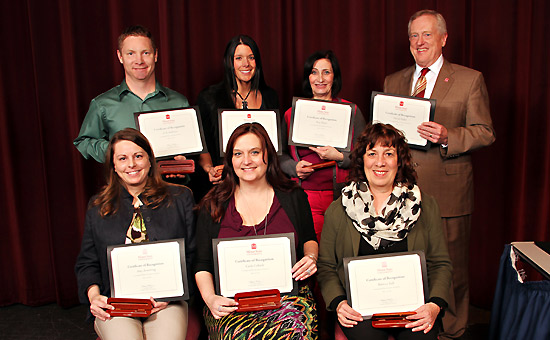 10 Years of Service
Front row, left to right
: Front row, left to right: Amy Armstrong, NDCPD; Carla Cabarle, accounting and finance; and Rebecca Volk, copy center.
Back row, left to right
: Erik Anderson, music; Dawn Lockrem, Rural Crime and Justice Center; Rita Meyer, nursing; and David Fuller, president.
Not shown
: Corey Ell, facilities management; Chad Fenner, NDCPD; Patti Kurtz, humanities; and Melissa Spelchen, criminal justice.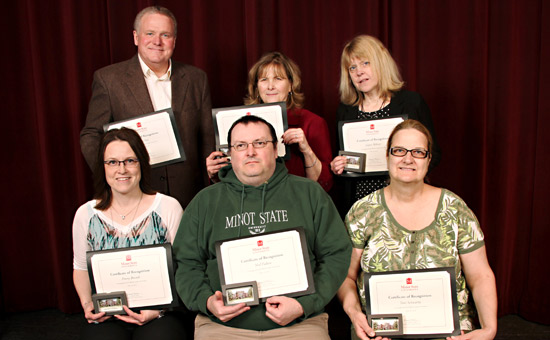 15 Years of Service
Front row, left to right
: Penny Brandt, enrollment services; Neil Fulton, information technology; and Toni Schwartz, biology.
Back row, left to right
: Jerry Stai, accounting and finance; Kristen Warmoth, Center for Extended Learning; and Jolynn Webster, special education.
Not shown
: Orlene Schroeder, communication disorders; and Mark Timbrook, CEL.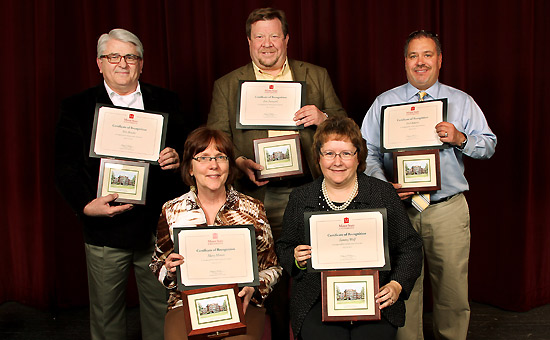 20 Years of Service
Front row, left to right
: Mary Mercer, NDCPD; and Tammy Wolf, Student Success Center.
Back row, left to right
: Ken Bowles, music; Eric Furuseth, humanities; and Neil Roberts, humanities.
Not shown
: Thomas Eisenzimmer, facilities management; Gary Rabe, criminal justice; and Richard Watson, humanities.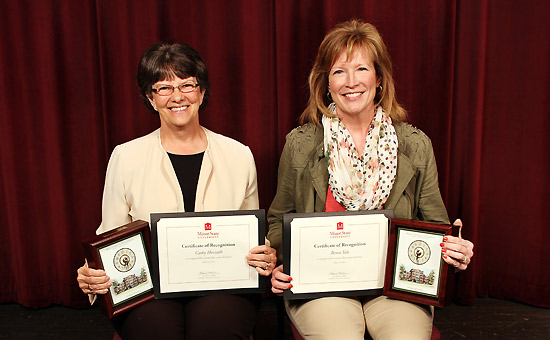 25 Years of Service
Left to right
: Cathy Horvath, information technology; and Renae Yale, advancement.
Not shown
: Rhonda Holden-Selk, facilities management.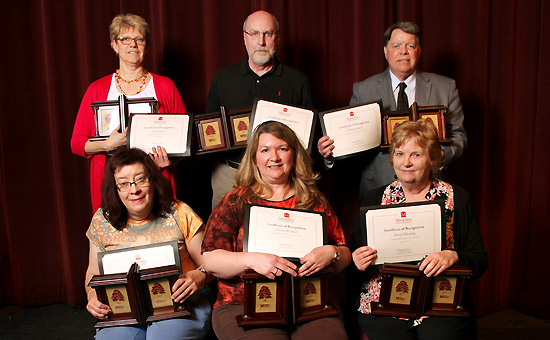 30 Years of Service
Front row, left to right
: Linda Benson, public information; Donna Weishaar, NDCPD; and Sherry Wheeling, humanities.
Back row, left to right
: : Lynda Bertsch, SSC; Thomas Froelich, communication disorders; Dick Jenkins, vice president for student affairs.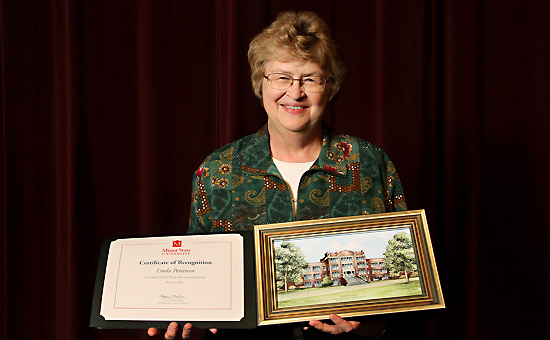 35 Years of Service
Linda Pettersen, nursing.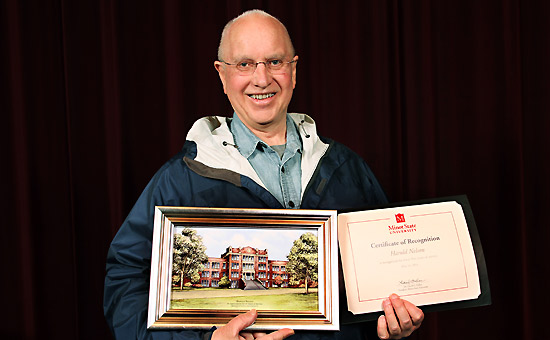 45 Years of Service
Harold Nelson, humanities.