Welcome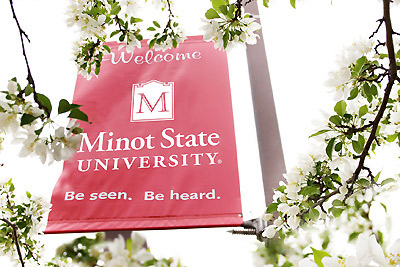 The Office of Human Resources supports the mission of Minot State University with innovative programs and services to attract, develop, engage, reward and retain a highly talented and diverse community of faculty and staff who are committed to an exceptional student experience.
staff handbook

| | | |
| --- | --- | --- |
|   |   |   |
|   | |   |
News and Information
---
MSU Employee Wellness 2020

MSU renews its commitment to the health and well being of its employees with new programs across the eight dimensions of wellness. Employees may take up to three hours per week to participate in wellness activities on campus. Time must be agreed upon by the employee and supervisor. MSU employees are also eligible to earn up to $250 per person ($500 w/ spouse) per year through the Dakota Wellness Program. Download the January 2020 Wellness Issue. Learn More 
---
Annual Code of Conduct and Fraud Training

SBHE policy 611.10 requires all benefited employee to complete fraud awareness and code of conduct on an annual basis. The fraud and code of conduct training will be satisfied by completing the online training module (instructions noted below).  The training must be completed by Dec. 31. 
How to access the training: 
Log into your campus Blackboard site or blackboard.ndus.edu using the same user ID and password you use to log into PeopleSoft.
Look in "My MISU" or "Courses" for NDUS Theft and Fraud Plus Code of Conduct FY 2019-2020.
---
Special Enrollment for ACA Eligible Employees (November 18 - December 6)
NDPERS will be having a special enrollment window for temporary employees of a Large Employer that must be offered affordable coverage due to meeting the Affordable Care Act (ACA) requirements. The special enrollment window will be from November 18 through December 6, 2019. If coverage is elected during this window opportunity, it will be effective on January 1, 2020.
---
Google Analytics Data for Your Website
This session will give you helpful tools for tracking your Minot State website data within Google Analytics. Attendees will gain insight on the visitors to their respective websites, where the visitors are geographically located, and what device(s) the visitors are using, and much more. Email Rick Heit to register.
Date: Tuesday, Nov. 5
Times: 11-12 p.m.
Location: Main 314
Sponsored by: Be in the Know and presented by Rick Heit, Social Media Specialist
---
TIAA Live Webinars – November & December
The November & December 2019 live monthly webinar promotional flyers are available from the Live Webinar Plan Sponsor Landing Page. These webinars are posted to the Live Webinar Lounge (www.tiaa.org/webinars) and are available for registration. They are also available on-demand for 30 days following the live event for your convenience. Please see MiSU Daily for additional information.
---
NDPERS Annual Enrollment 2020 (October 14 - November 1)

The NDPERS Annual Enrollment season for the 2020 plan year starts on Monday, October 14 and closes on Friday, November 1, 2019. The new issue of the NDPERS PERSpectives Employee Newsletter includes essential information on the enrollment process which is your opportunity to make changes to your benefit elections based on your eligibility for certain plans. Stay tuned for more on Monday, October 14!
---
ASIFlex Open Enrollment (November 1-20)
ASIFlex open enrollment will be available from November 1st - 20th. Please refer to the ASIFlex Online Enrollment instructions to guide you through the process. Enrollment is required annually if the employee wishes to continue to participate. If you have any questions, please contact Tricia Houmann or Marlene Hargrave in the Benefits Office. 
---
"The Richest Man in Town" Presented by Author, V.J. Smith
 
Smith is a national speaker and bestselling author who focuses on customer service, the power of thank you, and being an exceptional employee. Smith brings simple truths to life through the personal story of Marty, a Walmart greeter from Brookings, SD who sets an exceptional life example for others to learn from. See FLIER for more information or contact Lindsey Benson.
Date: Tuesday, Oct. 8
Times: 1-2 p.m. or 3:15-4:15
Location: Conference Center
Sponsored by: Staff Senate Professional Development Committee & Academic Affairs
---
DOL Releases New Overtime Rule (September 24, 2019)

The U.S. Department of Labor (DOL) released its final overtime rule increasing the salary threshold for white-collar exemptions, under the Fair Labor Standards Act, from $23,660 to $35,568. DOL did not make any changes to the duties test. The final rule will be effective on January 1, 2020. 
News Release  FAQ  
---
Your Diversity Council: Its Purpose, Dr. Sayeed Sajal
Sajal will focus on the importance of diversity and inclusiveness locally, nationally, and globally and the
initiatives and responsibilities of the MSU Diversity Council to promote diversity and inclusiveness.
Date: Tuesday, Sept. 17
Time:10-11 a.m.
Location: Westlie Room
Sponsored by: Be in the Know @MSU
---
Webinar: The Future of Work & Its Impact on the Employee Experience

Date: Thursday, Sept. 5
Time: 1:00 PM (CT)
Duration: 1 hour
Register (Registration is required to join this event.)  
Description:
Josh and Karl will paint a picture of the Future of Work and, 
1. How companies are quickly becoming networks, not hierarchies
2. How employees will need training and knowledge not just for the jobs they have but the roles they will have over time
3. How increasingly important and challenging it will be for employees to help other team members succeed in more rapidly changing environments
Presenter Bio:
Josh Bersin is a world-known industry analyst and a leading provider of research-based people strategies designed to help leaders drive exceptional business performance. Karl Mehta is the CEO and Founder of Edcast, an AI-powered knowledge cloud solution provider. 
---
TIAA Financial Advisory Services - Campus Dates
One-on-one advisory sessions are available for employees from Monday, October 7 to Friday, October 11. Significant others are welcome to join. Please use the TIAA LINK  to schedule your appointment.
TIAA Financial Advisory Services

| Date | Time | Location |
| --- | --- | --- |
| Monday, October 7 |  12:30 p.m. - 2:30 p.m. | Admin Bldg. - Souris Room |
| Tuesday, October 8  |  8:00 a.m. - 3:00 p.m. | Souris Room |
| Wednesday, October 9 |  8:00 a.m. - 3:00 p.m. | Souris Room |
| Friday, October 11 |  8:00 a.m. - 11:00 a.m. | Souris Room |
---
Fall Convocation 2019-2020
On Wednesday, August 21st, fall convocation for new faculty and staff will be held in Ann Nicole Nelson Hall. Refreshments will be served at 8:30 a.m. and the meeting will begin at 9:00.
On the evening of August 21st, MSU employees and family members are encouraged to attend the annual "MSU Fall Kick-Off" celebration, at Roosevelt Park, Shelter 2, for an evening of entertainment, food, and fun. Festivities will begin at 4:30 with food being served between 4:30 – 7:00. For additional information on opening week activities, please check MiSU Daily and Calendar of Events.
---
Topic: From jobs to super jobs: The impact of AI on work

The adoption of robotics and artificial intelligence (AI) is enabling companies to redesign almost any job.
Deloitte Dbriefs Webcast
Date: Thursday, July 18
Time: 12:00 PM (CT) 
Location: Register
What new types of work are companies coming up with? We'll discuss:
The technologies companies are using to redefine work, including robotics, cognitive technologies, AI, and robotic process automation.
How technology has freed up capacity in workers, resulting in new combinations of skills and capabilities into super jobs. 
How super jobs are better meeting the needs of customers.
Participants will explore Deloitte's 2019 Global Human Capital Trends and learn the importance of reimagining jobs in ways that meet the needs of all types of workers.
---
Minot Farmer's Market - Tuesday, Thursday and Saturday (July - October)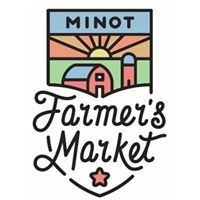 Minot Farmers Market, located in Oak Park, is open at 9:00 am on Tuesday, Thursday and Saturday - weather permitting. Items for sale include fresh vegetables, fruits, baked goods, pickles, and jellies. All items must be grown or produced by the seller. Decorative items include pumpkins, gourds, flowers, etc. 


---
Oracle PeopleSoft Human Capital Management (HCM) - Project Commencement
MSU HR will serve on the NDUS Advisory Council for the design and implementation of Oracle PeopleSoft Human Capital Management (HCM) Recruiting and Talent Solutions, beginning June 1, 2019. please refer to the Project Charter for additional information on the mission, goals, objectives and roadmap. The tentative go-live date is March 2020. 
---
NDPERS Retirement Planning Consultations - 457 Deferred Compensation Plan

Whether you are just getting started or actively planning for retirement, learning to make the most of your 457 deferred compensation plan with an NDPERS consultation can make a significant difference. While designated for retirement, one of the unique features of the 457 retirement plan, unlike the 401a and 403b plans, is the ability to withdraw funds (taxable as income), without the 10% penalty fee, under certain conditions. Want to learn more? 
You'll get answers to these questions and more:
Am I invested in the right mix of investments to help meet my goals?
Am I saving enough to create the retirement income I need?
How do I take income from my retirement account once I stop working?
consultation schedule

| Date | Time | Location |
| --- | --- | --- |
| Tuesday, June 11, 2019 | 9:00 a.m. to 5:00 p.m. | Online Meeting Through any device with an internet connection, speakers and microphone, and if you choose, camera |
| Tuesday, June 18, 2019 | 9:00 a.m. to 4:00 p.m. | INFORMATION TECHNOLOGY DEPT. |
| Wednesday, June 19, 2019 | 8:30 a.m. to 4:30 p.m. | STATE CAPITOL |
| Wednesday, June 19, 2019     | 8:30 a.m. to 4:30 p.m.      | JOB SERVICE – GRAND FORKS |
| Thursday, June 20, 2019 | 8:30 a.m. to 2:30 p.m. | STATE CAPITOL |
| Friday, June 21, 2019 | 8:30 a.m. to 2:30 p.m. | STATE CAPITOL |
You can also choose to view the WEBINAR options. RSVP today, as space is limited. Register by visiting HERE or calling 800-732-8353, weekdays 8 a.m. to 8 p.m. (ET). We look forward to working with you.
---
MSU Employee Wellness
Minot State employees can take up to three hours per week to participate in wellness activities on campus. Time must be agreed upon by the employee and supervisor. All MSU employees are eligible to earn up to $250 per person ($500 w/ spouse) per year through Sanford/NDPERS Dakota Wellness Program. Please visit  EMPLOYEE WELLNESS for information. Download the  MSU WELLNESS PROGRAM guidelines and ENROLLMENT FORM. See attached FLIER for detailed information on how to earn the Wellness benefit.
---
MSU Digital Initiative
The Office of Human Resources launched a new digital initiative to automate workflow processes and integrate data for continuous improvement. The goal is to improve operational efficiency, enhance the faculty, staff and student experience, and ensure regulatory compliance. This initiative will serve as a pilot program for the university and contribute to MSU environmental sustainability efforts.
---
NDPERS Data Security Update - Member Self Service (MSS)
NDPERS recently enhanced the security of the Member Self Service (MSS) online portal to improve the protection of your personal information. This means the next time you log into your NDPERS MSS online account, you must complete 3 quick extra steps, if you have not completed them yet:
review your personal profile and add your preferred email address,
click certify, and
enter the activation code emailed to you.
---
TIAA Financial Advisory Services - Campus Dates

One-on-one advisory sessions for employees are available from Tuesday, April 2 to Friday, April 5. Significant others are welcome to join. Please use the  TIAA LINK  to schedule your appointment.
TIAA Financial Advisory Services

| Date | Time | Location |
| --- | --- | --- |
| Tuesday, April 2 |  8:00 a.m. - 3:00 p.m. | Fischer Room |
| Wednesday, April 3    |  8:00 a.m. - 3:00 p.m. | Administration Room 162 |
| Friday, April 5 |  8:00 a.m. - 3:00 p.m. | Fischer Room   |
April is National Financial Literacy Month, a national event dedicated to helping promote the importance of financial literacy.  The April webinar line-up includes several specialty topics that are worth highlighting.
Tax Planning in 20 19  April 16 at 11 a.m. (CST)
Millennial Financial Literacy and Fintech Use  April 25 at 11 a.m. (CST)

---
Microsoft Power BI     

Topic 1:  Power BI in Higher Ed
Topic 2: Using Power BI: Best Practices, Architectures, Applications

Date: Friday, March 15                                                                                          
Topic 1:(9:00-10:00 AM)    Join Microsoft Teams Meeting


Topic 2:(10:00-11:30 AM)  Join Microsoft Teams Meeting
Location: Teams Meeting                                                   
---
Topic: How to Make Time for Creative Work
IDEO Creative Series - Webinar
Date: Thursday, March 7
Time: 11:00 - 11:45 AM (CT) 
Location: Jones Room 
Jake Knapp is the author of Make Time and the New York Times bestseller Sprint. Jake spent 10 years at Google and Google Ventures, where he created the Design Sprint. He has since coached teams like Slack, Uber, 23andMe, LEGO, and The New York Times on the method. Previously, Jake helped build products like Gmail, Google Hangouts, and Microsoft Encarta. He is currently among the world's tallest designers .
---
Alexa, "Open T-I-A-A"
Enable the new TIAA skill to ask Alexa about TIAA office locations, find an advisor, ask about market performance or get important tax dates.

Available at Amazon
Terms and Conditions
---
Total Rewards Statement
The 2018 Total Rewards Statements are now available for employees to view at: 

                            Self Service>Payroll and Compensation>My Total Rewards
 
The Total Rewards Statement, available for regular benefited employees, shows the employee's full value of their compensation including the employer and employee contributions to benefits. Login
---
Hacking the human - Cybersecurity and you
Are you concerned about identity theft and your family's security online? TIAA's Senior Lead Information Security Manager will discuss how behavioral psychology can be used by hackers for identity theft, account compromise, and impersonation. Learn how you can protect yourself and your family from cybercriminal social engineering. Register today for this live webinar on Thursday, February 7, from 12 p.m. to 1 p.m. (ET).
---
PeopleSoft Training - Manager Self-Service
MSS training manuals are now located in the SharePoint Training Folder. Recently added items include customizing your user interface, new-hire onboarding procedures and inactivation of temporary, part-time and student employment upon project completion. Training dates/times will be announced in MiSU Public .
---
Annual "Paycheck Checkup"
Following the recent changes to the tax law, the IRS encourages the use of the IRS Withholding Calculator to perform a quick "paycheck checkup" to identify your optimal tax withholding. Make changes to your Form W-4 online via employee self-service. 
---
NDUS Legislative Agenda
There is a "Legislative" tab on Inside.NDUS if you would like to monitor any of the 70+ bills filed and monitored by the NDUS. Located within the site are—bill versions, amended language, status, and NDUS testimony. You can search the list of bills by name, number, description or staff assigned.   
---
Health & Wellness
Please see January's issue " Healthy Diet, Health Mind " in The Village monthly newsletter, Keeping in Touch. These newsletters are great reminders of the benefit and include EAP contact information. Past newsletters are archived at  VillageEAP .
---
TIAA Financial Advisory Services - Campus Dates
One-on-one advisory sessions for employees are available from January 29 to February 1. Significant others are welcome to join. Please use the TIAA LINK to schedule your appointment.
TIAA Financial Advisory Services

| Date | Time | Location |
| --- | --- | --- |
| Tuesday, January 29 |  12:00 PM - 3:00 PM | Student Center 2FL |
| Wednesday, January 30    |  8:00 AM - 3:00 PM | Student Center 2FL |
| Thursday, January 31 |  8:00 AM - 3:00 PM | Student Center 2FL   |
| Friday, February 1 |  8:00 AM - 10:00 AM     | Student Center 2FL |
Register for TIAA's January live webinars 
---
IRS Announces Contribution Limits for 2019
The amount you can contribute to your 403(b) and 457 retirement plans will increase from $18,500 in 2018 to $19,000 in 2019. If you are age 50 or over, the catch-up contribution limit will remain at $6,000 for each plan .
---
Annual Open Enrollment - 2019 Plan Year
The NDPERS Annual Open Enrollment season starts on Monday, October 15 and closes on Friday, November 2, 2018. You can complete your annual enrollment benefit elections through the PERSLink Member Self Service (MSS) online portal or the mobile app. For detailed information, please see The Annual Enrollment PERSpectives Newsletter or log on to  NDPERS.
---
Flexible Spending Account (FSA) Provider Transition

Effective January 2019, ASIFlex will be the new NDUS flex spending provider. There will be a blackout period for filing claims and using the FSA debit card for approximately two weeks at the end of December to allow time for the transition. ASIFlex will conduct employee training on Thursday, October 11, from 9 a.m.-10 a.m. and 10 a.m.- 11:00 a.m. in the Westlie Room.
If you are currently enrolled in the MSU FSA, plan to enroll, or want to learn more about health and dependent care flexible spending account options, we encourage you to attend. Additional information will be posted on Campus News as we move closer to the effective date. ASIFlex Transition Timeline
ASIFlex Presentation       How to Enroll Online
---
MSU's New Employee Onboarding Program is Live

The goal of this program is to welcome new employees to the MSU community, following the acceptance of an offer from the university, ensure a smooth and successful transition and set the tone for an engaging experience from the moment they arrive on campus.
For additional information, select the " New Employees" tab on the HR homepage. Training, including HRMS automated onboarding activities, will be announced in the coming weeks. The following orientation modules will be provided to new hires.
---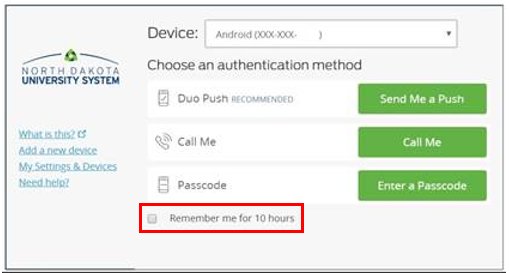 HRMS Update: Stay Logged In
 
DUO authentication has been updated so you can stay logged in to your device for up to 10 hours without being prompted to re-authenticate. Opt into this feature by checking Remember me for 10 hours".
Browsers may be set to clear the cache when closed. Please double check your browser settings when using this feature.
---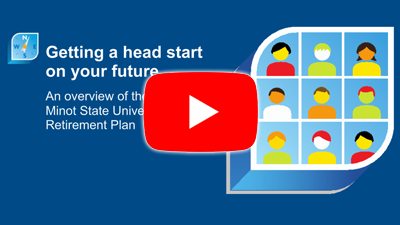 Getting a Head Start on your Future - Microsite

The HR Office collaborated with the TIAA marketing team to design a new retirement plan introduction (microsite), hosted by Brainshark. Getting a head start on your future...An overview of the Minot State University Retirement Plan This initiative will be integrated into the new MSU onboarding program (Fall 2018) and is part of an ongoing objective to expand digital self-service.
---
2018 Policy Notification

This semi-annual notification serves as a reminder to MSU employees to review the work-related policies and practices that underpin the mission and goals of our University. Please refer to HR Policies and Procedures. Policy notifications are posted in MiSU Public Information.
Policy Update: Voluntary Work-Schedule Reduction
---
Supervisor Training — "Recruit, Retain, Onboard and Build Culture"
Friday, June 8, 2018 (8:30 a.m. to noon) Grand Hotel 
---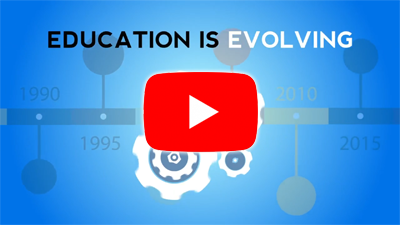 MSU HR partnered with Hoonuit (formerly Atomic Learning) to extend technology training and professional development opportunities to all MSU employees. Hoonuit ("who-knew-it") is an online training and professional development platform with hundreds of bite-sized instructional modules on topics ranging from software & technology, data & analytics, teams & leadership, culture & communication, employee health, and wellness.
Log in with your NDUS ID and password.
---