Annual Recognition Awards for 2011-2012
Two faculty members, Rebecca Anhorn and Dean Frantsvog, and two staff members, Caren Barnett and Anton Huether, received MSU Board of Regents Achievement Awards today during Minot State University's annual Employee Appreciation Luncheon. The awards are as follows:
Faculty Achievement Awards
This program was established in 1985 by the Burlington Northern Foundation. In 1990 the Board of Regents established a second award and now solely supports the awards to recognize outstanding university teaching. The intent of the award is to recognize, reward, and motivate excellence in teaching, scholarship, and service.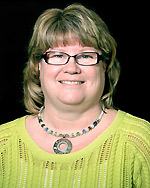 Teaching — Rebecca Anhorn, a Minot State University alumna, is an associate professor of education, who joined the Department of Special Education in 1993 and the Program of Teacher Education in 1997. She is deeply committed to student learning and demonstrates it daily in her classroom, advising and mentoring of teacher education students.
Anhorn is a leader in the teacher education program in relation to assessment at graduate and undergraduate levels. She values assessment as a means to improve the program and faculty teaching.
Advising and mentoring are critical components of teacher education. Facilitating the development of outstanding future teachers requires contact and conversation that goes far beyond planning student schedules. Anhorn devotes considerable time to mentoring advisees and other teacher education students. Students seek her advice long after graduation.
Anhorn is an outstanding teacher, a valued advisor and a model mentor for Minot State University students. She values the contributions and work of all of her students and her colleagues.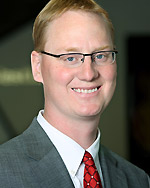 Service — Dean Frantsvog, who holds leadership roles with enormous impact, embodies the word service as it relates to Minot and Minot State University.
Frantsvog, as Minot City Council president, volunteered countless hours at the Emergency Operations Center, as the flood threat became imminent. Initially, he manned telephone hotlines to
help evacuees. During the flood, he worked with the National Guard, Red Cross, Corps of Engineers, National Weather Service, city staff and other agencies. Frantsvog and Minot Mayor Curt Zimbelman were the city's representatives to local, regional, national and global media. The Minot native later testified at the North Dakota special legislative session and traveled to Washington, D.C., to discuss funding for flood recovery.
Frantsvog began teaching at MSU in 2004, where he is an associate professor of accounting in the College of Business. He serves in many other capacities at MSU. He emcees the MSU Gala and College of Business year-end awards banquet, works at MSU CONNECT sessions, keynotes at MSU's $MARTZ program for high school seniors, advises the PBL Business Club, serves on the Institutional Review Board and is the MSU faculty athletic representative. The MSU Alumni Association awarded him the Young Alumni Achievement Award in 2011.
In addition, he chairs the Minot Recreation Commission and is a member of the North Dakota League of Cities and Trinity Health Foundation boards of directors and Minot High School business advisory board.
Staff Achievement Awards
The Board of Regents Staff Achievement Award was established in 1991. The Board of Regents established the award to recognize university staff members for outstanding service to the University and the community.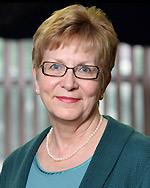 For more than 10 years, Caren Barnett has embraced MSU's growth and served as adjunct nursing faculty, staff registered nurse and Student Health Center director. At SHC, she played a crucial role in the establishment of a student health clinic. She encourages change, individual thinking and improved care standards. Barnett demonstrates leadership, support and genuine concern. Last summer, she opened her home to flood refugees.
Barnett mentors new students and MSU women basketball players, rarely missing a game. She is visible on campus speaking to students in the residence halls, guest lecturing on health topics, offering blood-pressure clinics, administering influenza vaccines and serving on campus committees. Her commitment to promoting a healthy campus community is demonstrated by her leadership of a project, which resulted in MSU achieving the CEO Cancer Gold Standard, and the development of MSU's initial smoke-free campus policy. She also chairs the MSU Wellness Committee.
Barnett has taught both lecture and online courses. Her background in nursing and nursing management is invaluable to faculty and students. Accessible and responsible in her role as university educator, Barnett encourages nursing students, as they demonstrate critical thinking.
Barnett serves on the YWCA and Ascentia Credit Union board of directors and Christ Lutheran Church's Liaison to Flood of Love Committee. She offers her personal time and expertise for the betterment of all.
Barnett demonstrates Minot State University's core values and long-term commitment to teaching and models MSU's beliefs about excellence in service.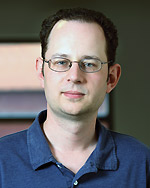 As Minot State University's webmaster since 2002, Anton Huether designs, maintains and updates the more than 120 websites and plays an active behind-the-scenes role in the development of all university public-facing Web activities. He possesses a broad-based background and is a true generalist in that his expertise is basic HTML programming for all aspects of Web operations. He is also knowledgeable in PHP scripting language and Web regulations, including copyright andaccessibility requirement standards. Smashing Magazine recognized MSU's website as one of the best college or university websites online, a result of Huether's efforts.
Huether's campus participation is extensive. He assists with orientation sessions and serves as MSU Staff Senate vice president and a member of State Staff Senate, Information Technology Advisory Council and Marketing, Centennial Planning, Honors Advisory and Sustainability Committees. He is the primary resource for online surveys created to obtain data in support of academic, administrative and student research projects. He is also scanning yearbooks to be published to the Web for MSU's 100th anniversary.
During the 2011 Souris River Flood, Huether was among the first to volunteer. When water overcame the dikes, and MSU closed, Huether was on site every day and at night updating the website with timely information and providing needed assistance wherever needed. He did all this while evacuated from his home and living with a fellow employee.
Huether's quiet and focused attention in all he does is a testament to his character and genuine concern for others.
Service Awards
Seventy-two Minot State University employees were recognized for five-year increments of service.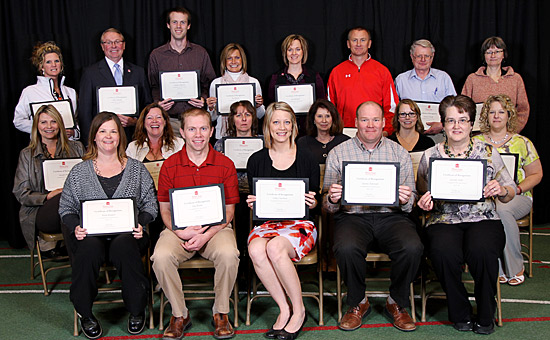 5 Years of Service
Back row, left to right:
Nancy Haugrose-Mickelson, student development; Marvin Semrau, Office of the Vice President for Advancement; Nathan Anderson, College of Education and Health Sciences; Marguerite Ann Rivera, Healthy Communities International; Lisa Roteliuk, communication disorders; Paul Rudolph, athletics; Michael Wilz, library; and Avis Veikley, humanities.
Middle row, left to right:
Jennifer Hefter, special education; Gretchen Ingledue, facilities management; Susan Lommen, facilities management; JoAnn Linrud, College of Business; Audra Myerchin, humanities; and Holly Pedersen, special education.
Front row, left to right:
Karla Bredahl, science; Paul Brekke, Student Health Center; Jennifer Libby Claerbout, international programs; Darren Dobrinski, addiction studies, psychology and social work; and Jennifer Feller, Business Office. Not shown: Luke Blikre, facilities management; Kelly Drevecky, NDCPD; Carmen Fricke, math and computer science; Sarah Henderson, library; Susan Herzog, addiction studies, psychology and social work; Lori Ihli, biology; Kelly Lichtenberger, math and computer science; and Jerusha Olthoff, NDCPD.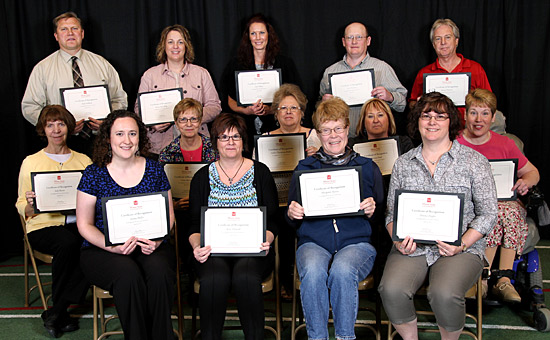 10 Years of Service
Back row, left to right:
Rick Hedberg, athletics; Kristi-Ann Berg, business information technology; Cari Olson, institutional research; Scott Peterson, facilities management; and Steven Peterson, NDCPD.
Middle row, left to right:
Judith Bacon, teacher education and human performance; Caren Barnett, Student Health Center; Andre Champieux-Miller, addiction studies, psychology and social work; Deanna Head, accounting and finance; and Dawn Olson, NDCPD.
First row, left to right:
Jolina Miller, Center for Extended Learning; Kari Schmidt, NDCPD; Margaret Sherve, humanities; and Donna Ziegler, communication disorders. Not show: Laurie Geller, math and computer science.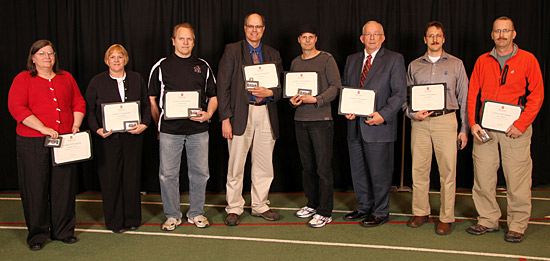 15 Years of Service
Left to right:
Cynthia Geyer, Business Office; Linda Madsen, NDCPD; Timothy Healy, facilities management; David Iversen, Gordon B. Olson Library; William Harbort, humanities; Paul Markel, addiction studies, psychology and social work; Neil Nordquist, College of Education and Health Sciences; and John Webster, science. Not shown: Lori Garnes, NDCPD.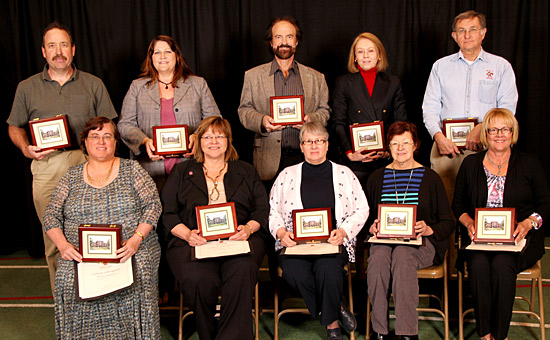 20 Years of Service
Back row, left to right:
Scott Kast, math and computer science; Karen Brunner Wright, College of Education and Health Sciences; Duane Halvorson, humanities; Rita Curl-Langager, addiction studies, psychology and social work; and Joseph Ferrara, special education.
Front row, left to right:
Bethany Andreasen, social science and Center for Engaged Teaching and Learning; Lisa Eriksmoen, student life; Marcia Johnson, North Dakota Center for Persons with Disabilities; Sherry Stoskopf, humanities; and Betty Vang, business information technology. Not shown: Susan Mack, NDCPD.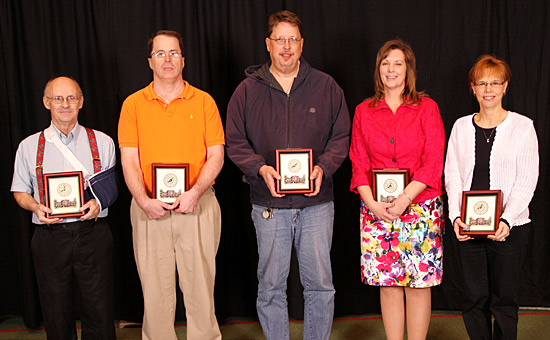 25 Years of Service
Left to right:
Conrad Davidson, College of Arts and Sciences; Stewart Kelly, social science; Kevin Vang, math and computer science; Linda Cresap, Graduate School; and Doreen Wald, publication and design services. Not shown, Robert Crackel, science; and Harry Hoffman, social science.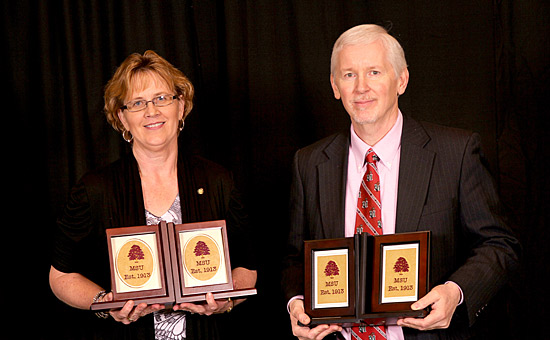 30 Years of Service
Left to right:
Karen Holmen, student publications and public information; and Gary Ross, business administration.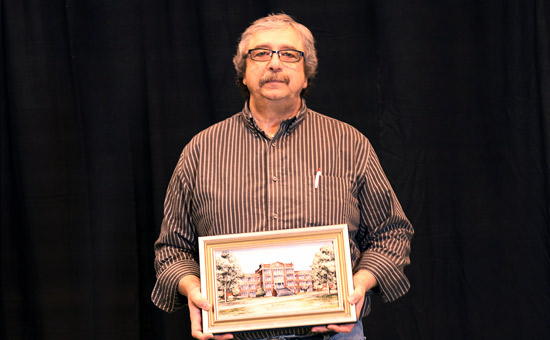 35 Years of Service
Kevin Neuharth, humanities.