Welcome
The Minot State Art Department has prepared hundreds of successful alumni for rewarding careers in art. Our graduates have made their way in the world as photographers, art teachers, graphic designers, museum directors, graduate school candidates, and professional artists.
DO WHAT YOU LOVE
We offer five art degrees with options and an art minor, opening up potential career fields in K-12 education, advertising, illustration, graphic design, marketing, commercial photography, museum and gallery administration, professional studio art, and arts organization management. At Minot State, you can do what you love, gaining experience for the career of your dreams.
TUITION, SCHOLARSHIPS, & FINANCIAL AID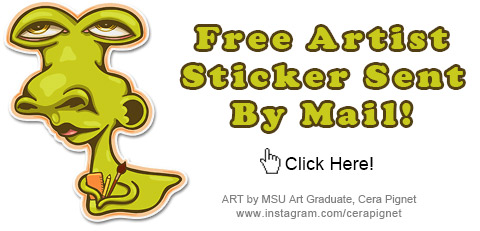 STUDENT OPPORTUNITIES
As an art student at Minot State, you will have access to personal student studios where you will foster creative growth. A wide range of exhibitions, workshops, international competitions, traveling exhibitions, visiting artists, and student and faculty shows are available on and off campus. We also work closely with the campus Northwest Arts Center and the student-managed Hartnett Hall Gallery.
ART STUDIOS
Make art in our well-equipped studio facilities. Our digital media area includes up-to-date computers and printers, and the print studio accommodates etching and lithography, as well as letterpress, relief, and silkscreen printing. Complete with three gas kilns, two electric kilns, and throwing wheels, our spacious ceramic studio provides for creativity in clay. Beyond our competitive digital photography set up, as a photo student, you will gain valuable experience in analog output with darkroom film developing in our hands-on, alternative printing facilities.