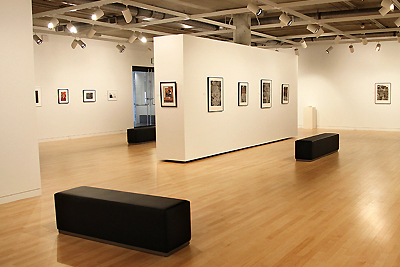 Galleries
Northwest Arts Center
Minot State University is home to two art galleries managed by the Northwest Arts Center. Best known for its diverse contemporary and traditional art, The Northwest Arts Center hosts exhibitions by local, regional, national, and international artists.
The Center's galleries, the Library Gallery and Hartnett Hall Gallery, are located on Minot State University's Campus along 11th Avenue Northwest.
Flat Tail Gallery
Flat Tail Press manages a gallery space located in the administration building on the Minot State University campus. The Flat Tail Press Gallery hosts three to four exhibitions a year focusing primarily on works on paper.
Hartnett Hall Gallery
HHG is a student led and oriented educational art gallery at Minot State University. Its mission is to provide the MSU community an innovative space for making and presenting contemporary art and craft.