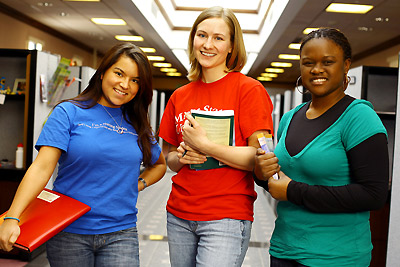 Registrar's Office
Transfer Student Information
This page is currently being updated. Some of the information may be outdated.
---
Transfer Equivalencies
Course equivalencies that are approved by the departments are only valid for five years from the date listed on the site. Once the five years has passed the equivalencies will be taken off the list and will need to be evaluated again. If the course is a common course number with the NDUS Universities/Colleges an equivalency form is not needed. If the student has taken the course 5 years prior to the equivalency being completed the student would need to talk to the department for approval.
North Dakota Institutions

Military Institutions

ND Tribal Institutions

US Institutions: A, C, D, F, G, H, I, K, L, M, N, O, P-R, S, T, U-V, W

International Institutions
---
Transfer Articulation Agreements [pdf]
---
Transfer Credit Guidelines
MSU accepts and transcribes all credits from regionally accredited institutions, and, credits on a course by course basis from nationally accredited institutions. Below is a breakdown of how courses have been approved and how courses will be reviewed.
Courses are accepted in transfer in a combination of four ways.
See www.minotstateu.edu/academics.shtml to find diversity requirements and departmental links.
Please refer to the section on reviewing your transfer credit report for additional details regarding how these will be coded on your record. Refer to the challenge procedures below if you would to challenge how a course was accepted.
Once a course is approved as equivalent by a department, its equivalency is guaranteed for four years from when the course was approved and taken.
North Dakota Institutions
Canadian Institutions
All Other US institutions
Military Institutions
Note: Military credits are reviewed based on ACE (American Council on Education) guidelines.
Other Credit Options
A list of CLEP and AP credits that are accepted can be found at the following websites:
---
Limitations on Transcript Credit
Continuing Education Credit
Credits earned through continuing education opportunities from other campuses may be transferable. However, documentation must be provided to the registrar's office prior to their acceptance.
Graduate Credit
A student may not apply transfer graduate credit toward requirements for an associate or baccalaureate degree at Minot State University.
Military Credit
Basic training courses are accepted in transfer as HPER 100 and fulfill the wellness category of general education requirements at the University. All other military credit is evaluated using the most recent ACE Guide recommendations. Military work experience will not be accepted.
Religion Course Credit
No more than six semester credits in doctrinal religion will be accepted in transfer. Doctrinal religion courses that are accepted can be used as electives only.
Credit from Two-Year Institutions
Credit typically transfers from two-year institutions to Minot State University. Department chairs determine applicability of courses in transfer and the registrar's office determines transferability of courses that fulfill general education requirements. In order to be awarded a baccalaureate degree, a student must complete a minimum of 60 semester hours at a four-year institution, of which 30 semester hours must be earned through Minot State University.
Remedial Credit
Transfer credit earned at the remedial level will be transcribed. However, credit(s) will not count toward earned credit with Minot State University or be calculated in a student's GPA.
Institutional Credit
Credit is evaluated on the basis by which the credit was initially awarded by the sending institution. MSU accepts credits earned via a nationally standardized examination as per NDUS policy. Credit by examination, credit awarded via placement, or life experience credit awarded by another institution is not accepted in transfer.
---
Request an Unofficial Transfer Credit Evaluation
Student thinking about attending MSU may request an unofficial transfer review. The request will be held for 30 days until an unofficial transcript is received by mail, fax or email to the Registrar's Office or melissa.cantone@minotstateu.edu.
---
Transfer Credit Summary Report
Transfer credits are evaluated approximately three to four weeks upon receipt on an official transcript. An evaluation of courses and MSU equivalents are available for your review in CampusConnection > Transfer Credit > View Transfer Credit Report.
General Education Requirements fall into one of 8 categories:

Communications (C)
History (H)
Humanities (HU)
Wellness (W)
Math (M)
Lab Science (LS)
Social Science (SS)
General Education Diversity
Courses that have been equated to 100 + general education letter code (i.e 100HU = humanities) are considered to meet general education requirements, but have no specific course equivalency.
TRNSFR 100 courses are coded as such because they either do not have an equivalency, or it is not known what the equivalency for the course would be. If it is not known what the equivalency should be, a course description or course syllabus needs to be taken to the corresponding department to determine what the course equivalent should be.
---
Completing General Education through Transfer
Your general education requirements will be considered met if you meet one of the following:
Successful completion of a four-year bachelor's degree from a regionally accredited degree grading institution.
Successful completion of Associate of Arts (AA) or Associate of Science (AS) degree from a school within the North Dakota University System. (NDUS Policy Section 403.7)
Successful completion of general education requirements at any North Dakota University System school will fulfill the North Dakota General Education Transfer Agreement (GERTA).
---
Transfer Credit Challenge Procedures
Course Substitution
When a student petitions to substitute a different course (transferred or not) in lieu of a required course to complete his/her degree. Substitutions are issued by the academic department on a case by case basis and are only good for the current student requesting the substitution(s). Course substitution forms are received by and maintained as a part of the students file in their academic department. Course substitutions do not override prerequisites. Course Substitution Form [pdf]
Course Equivalency
When a student transfers in a course from another college or university and wants that course to be equal to one that Minot State offers. Once the transferring course has a Minot State equivalency assigned to it by either bringing in a course description or course syllabus to the corresponding department, this course will then be equivalent for other students coming from the same college or university. Course equivalency forms are processed and maintained by the Registrar's Office. Course Equivalency Form [pdf]