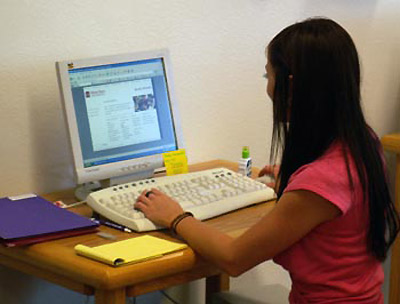 The Writing Center
E Tutoring
The MSU Writing Center offers e tutoring as well as face to face sessions. Now you can get thoughtful responses to your writing via e mail.

However, we also want to encourage you to come in and see our tutors in person if you are able to. Face to face conferencing is the best way to get help on your paper. Plus we like to see your smiling faces!
What we will do:
The tutor you make your appointment with will read and respond, using a different color font to make comments. They will also answer your questions and e mail the paper back to you. Be sure you register with a working e mail that you check often. If you mistype your e mail, we won't be able to get your paper to you.

Remember, we will use the same hierarchy of response that we use for face to face tutoring.

YOU need to be involved and do the work on your paper
Tutoring is collaborative learning.  We focus on the whole writer, not the individual paper.  This means we will point out some errors and explain ways you might fix them.  It's up to you to proofread for other, similar errors and make the corrections. We do not correct every error.

Remember, it's YOUR paper. YOU need to revise and edit with our suggestions in mind.  Our strategies are aimed at helping you become a better writer and editor. We may also offer suggestions on how you might expand, revise or improve the paper. We will not "fix" the paper for you-- that's your job.

How it works:
If you need help with your paper, please go to WC On Line and create an account. 

Then make an appointment as usual. In the drop down menu next to the question "Meet On line?" choose "e tutoring."

After you click "Save appointment," a window will appear asking you to attach your file. Click on the "attach a file" link, then browse for your paper file and attach it. Please make sure it's an RTF file, so we can open it.