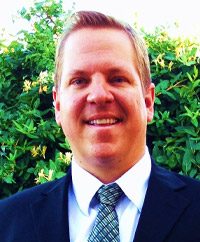 Dr. Evan D. Borisinkoff
Assistant Professor, Undergraduate Program Director
Office: Memorial Hall 210 J
Email: evan.borisinkoff@minotstateu.edu
Phone: 858-3055

Evan Dean Borisinkoff, Ph.D., Assistant Professor at Minot State University (MSU) teaches undergraduate and graduate level coursework for the Department of Special Education. Dr. Borisinkoff is Program Director for the BS in special education, BS/AS in human services, minor in D/HH, and concentrations/certificates in special education. Dr. Borisinkoff is the Director for Research and Evaluation at the North Dakota Center for Persons with Disabilities (NDCPD), ND's University Center of Excellence in Developmental Disabilities (UCEDD).  
Dr. Borisinkoff graduated from the Educational Specialties Department of Special Education at the University of New Mexico earning a Doctor of Philosophy degree in Special Education with an emphasis in Intellectual Disabilities and Autism Spectrum Disorders. Dr. Borisinkoff earned his AA, BS and MS degrees in Developmental Disabilities and Severe Multiple Disabilities from Minot State University. He has completed postgraduate work in the study of Autism Spectrum Disorders and is currently completing the Board Certified Behavior Analyst (BCBA) credential at the University of North Dakota. 
During his professional career, he has worked in a variety of educational and human services settings and has twenty years of experience in the field of intellectual disabilities. Dr. Borisinkoff has worked with adults with developmental disabilities in both residential and supported employment settings in Minot, North Dakota. He worked for a Community Centered Board serving adults with Developmental Disabilities as a Resource Coordinator and Case Manager in Denver, Colorado and taught public school students with high intensity needs in New Mexico. He has expertise and research interests in transition, inclusive best practices, Autism Spectrum Disorders, intellectual disability, positive behavior supports and assistive technology including augmentative and alternative communication to support instruction and remove barriers. Dr. Borisinkoff is professionally affiliated with the American Association on Intellectual and Developmental Disabilities (AAIDD), Council for Exceptional Children (CEC) and the Association of University Centers on Disability (AUCD).