Office of International Programs
Jenessa Whitmore, American Junior Year Program in Heidleberg: Fall 2015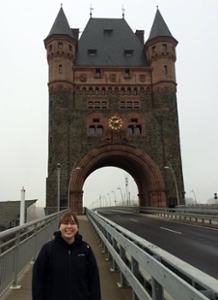 They say you never really learn a language until you're able to put what is learned into practice among native speakers, so when Jenessa Whitmore, a senior majoring in German education at Minot State learned about an opportunity to study abroad in Germany while taking courses toward her degree, she jumped at the opportunity. "I wanted to study abroad ever since I learned that it was an option for me through Minot State," Whitmore explained. "I knew even before I looked through the available programs that I wanted to go to Germany, and when I changed my major to German education, a study abroad experience was required."
Whitmore eventually decided to participate in the American Junior Year Program through Heidelberg University, a language-intensive program that provides students with the opportunity to take a variety of classes focused on German language, culture and history.
Jenessa gained a great deal of knowledge through her experience abroad with the American Junior Year Program and had nothing but positive things to say after her return back to the states: "The American Junior Year Program is just simply wonderful. It has wonderful academics, and such wonderful people: the other Americans, the program assistants, the program director, and the professors.  It has helped me so much with my speaking abilities. I am not only becoming closer to achieving my goal of becoming fluent, but speaking German in the classroom almost always leads to a better learning experience."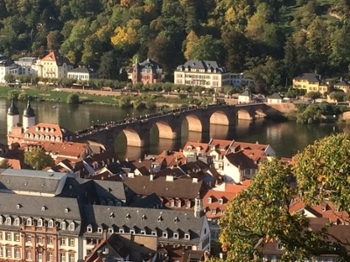 As Jenessa's testimony illustrates, this program immerses students in the German culture, landscape and society to provide a truly transformative experience. On top of the other highlights of this particular program, Jenessa was also able to take advantage of numerous travel opportunities including sponsored excursions around Germany. 
If you're interested in taking a deep-dive into the German language and culture, visit the  American Junior Year Program in Germany's website for more information, or browse Minot State University's affiliate programs in Germany.