Office of International Programs
New Zealand - University of Canterbury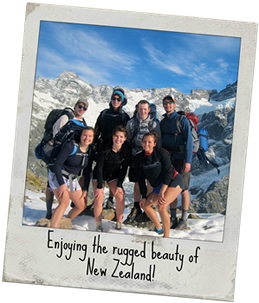 Semester or Academic Year
Program Dates:
Fall: late June to mid-November
Spring: early February to late June
Academic Year (starting in MSU's fall term): late June to late June of the following year
Academic Year (starting in MSU's spring term): early February to mid-November
» Information for Admitted Students
The University of Canterbury is located in Christchurch, the largest city in New Zealand's South Island. Ranked in the top three percent of the world's universities, the University of Canterbury offers a stimulating range of courses, a vibrant campus environment with students from around the globe and a great student lifestyle. UC balances the best of university life. Students from all majors at MSU will find this to be an exciting and enriching opportunity.
Christchurch lies on the coastal edge of the Canterbury Plains close to both the sea and mountains. The city offers plentiful cultural and recreational opportunities, and also superb access to the national parks and wilderness areas of New Zealand's Southern Alps, the foothills of which are just an hour away. Beautiful beaches are close to the city and skiing and snowboarding can be found within 90 minutes of Christchurch - just imagine, you can surf and ski in the same day!
---
Program Features:
Location: Christchurch city (Population: 367,000) is located midway down the east coast of the South Island, in the region of Canterbury. As the island's largest city and main international gateway, Christchurch is a vibrant, cosmopolitan place with exciting festivals, theatre, modern art galleries, great shopping, award-winning attractions and a host of activities.
 
The University of Canterbury campus is conveniently located in the suburb of Ilam, 15 minutes from Christchurch city center with regular bus services linking the university to the surrounding areas. The campus is within walking distance of the South Island's largest shopping mall and a 10-minute drive or bus ride from Christchurch's iconic Hagley Park and Botanic Gardens. The Port Hills are a short 20 minute drive from campus and offer plentiful opportunities for mountain biking, walking and sightseeing.
 
Learn more about Christchurch and New Zealand!
 
Language: This program is offered in English. New Zealand has two official spoken languages: English and Maori; English is the predominantly spoken language.
 
Program Provider: International Studies Abroad (ISA) is one of MSU's affiliated study abroad providers that has been chosen specifically for the quality and credibility of their academic offerings, affordability, and the level of service provided to participants.
 
Program Cost: Tuition and fees will be paid directly to ISA, and a single course fee of $50 will be paid to MSU. For updated program fees and more information about what the program fee includes click on the payment link on the left-hand side of the program's home page.

See what is included in the program fee.
 
As an affiliate university, the program fees published include a $200 USD discount for all Minot State University students.
 
Areas of Study: Study abroad students can select a wide range of courses from the faculties of Arts, Business and Economics, Engineering, Science, and Law. Highlights include courses in Antarctic Studies, Astronomy Studies, Maori Language and Culture, and a wide range of courses in New Zealand history, literature, and politics, as well as courses in Biological and Geological Sciences.
 
Canterbury is also the only university to have major field stations throughout the South Island, serving as field-trip bases and research centers for staff and students. A number of field work opportunities are available which allow students the opportunity to study in the "living laboratory" that is New Zealand's South Island.
  
UC also offers a unique service learning course, CHCH 101 Rebuilding Christchurch. This course combines the opportunity to study community engagement with participation in a service learning project related to your own area of interest.
 
View the University of Canterbury's course catalogue.
 
See a list of courses that have been pre-approved to replace MSU degree requirements or electives.

* While preparing to study abroad, students should consult their academic advisor for assistance in choosing the most appropriate courses for their degree program.
 

Housing: As an ISA student you are guaranteed pre-arranged accommodation to fit your lifestyle. There are a variety of housing options available which you will apply for after acceptance.
  
Campus housing is located within easy walking distance of the campus, shopping centers, restaurants, and bus transportation. Most Study Abroad students elect to stay in Ilam Apartments, which provides self-catering apartments. Students living in Ilam Apartments have their own bedroom in a fully furnished modern flat and share kitchen, living area and bathroom facilities with up to 5 other students. There is also a common room with television area, pool table, table tennis, kitchen facilities, and study area. Barbecues, dinners, and a variety of other social events are organized regularly throughout the academic year.
Want to Learn More?
» Learn more about the culture and history of New Zealand
---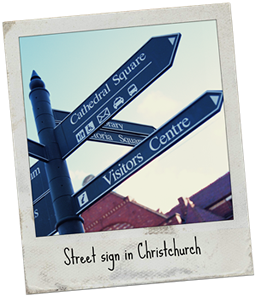 How to Apply
Application Deadline:
Fall Semester – February 15th
Academic Year (starting in MSU's fall term) – February 15th
Spring Semester – September 15th
Academic Year (starting in MSU's spring term) – September 15th
Eligibility: Undergraduates, with sophomore status and at least a 2.8 GPA (cumulative).
Application Procedure:
Step 1: Review ISA Application Instructions.
Step 2: Submit a completed MSU Study Abroad Application to the MSU Office of International Programs by the appropriate deadline listed above.
Step 3: Receive letter of acceptance to study abroad through MSU from the MSU Office of International Programs.
Step 4: By the appropriate deadline, create an online account and complete a ISA online application, making sure to follow all instructions and program requirements.
Step 5: You will receive notification of your final acceptance status from ISA. If admitted, complete the process outlined below along with any other instructions you receive from ISA.
Contact Information: StudyAbroad@MinotStateU.edu 
---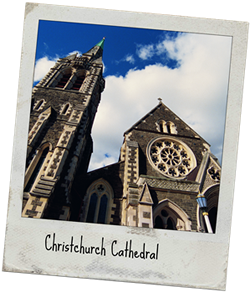 Information for Admitted Students
* Although we make every attempt to keep this information up to date, please defer to information provided to you directly from ISA as the best resource. If there are discrepancies between the protocols listed here (applying for housing, getting registered for courses, etc.) and those told to you by ISA, default to those of ISA. However, health insurance requirements, course equivalencies, credit transfer and grading are determined solely by MSU.
Information for accepted students: Access your ISA account to find important information and requirements to aid you in your preparations for your program, including:
Student housing details
Student visas
Billing statements
Courses requested and approved
Scheduling your travel
Health, safety & insurance
Cultural resources
Cell phones/ communication while abroad
Housing: Your accommodation will be arranged through ISA. Certain housing options can be limited, so please make these arrangements promptly. You will make your housing arrangements through your ISA portal.
Note that housing fees and deposits are additional to the Program Fee. Confirmed housing fees (once available) will be provided through your online account within the "To Do List" under the heading "Select Your Housing Preferences." Once you have selected your housing choice, and the assignment is confirmed by ISA, details will be available under the "Program Information" section.
Visa: Terminology note: the words 'visa,' 'residence permit' and 'study permit' are used interchangeably to describe the document that authorizes a person to enter or leave the country for which it was issued.
Information about your student visa or entry requirements will be obtained from ISA. Depending upon your program dates and individual situation, travel to the embassy (and/or a visa) might not be necessary.
Planning your travel: Wait to make your travel arrangements until you have received an itinerary and guidelines from ISA regarding official dates of departure from the U.S., as well as the program's official end date. After booking all travel arrangements (flights, trains, etc.), it is imperative to schedule your arrival with your on-site coordinator.
Health Insurance: Insurance is included in the price and covers the program participant for the official on-site period of program. This is not an optional benefit; every ISA participant will be covered by the ISA medical insurance coverage. ISA requires that all students have comprehensive insurance and has arranged for a group insurance policy.
The benefits of the coverage include the following:
Accidental Death and Dismemberment Benefit

Medical Expense Benefit

Repatriation of Remains Benefit

Emergency Medical Evacuation

Emergency Reunion Benefit

Trip Interruption Benefit
Click here for more information about Health and Safety through ISA.
Academic System: In the New Zealand system, classes are referred to as papers. When you have been accepted to the ISA program you will be asked to submit an Intended Subject Plan (ISP) listing 8-10 papers that you would be interested in taking at the University of Canterbury in order of priority. Students will enroll in four papers while studying abroad. Remember, submitting your Intended Subject Plan is only a pre-approval process, actual registration for papers will take place upon arrival at the University of Canterbury.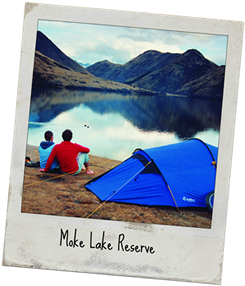 The paper (i.e. course) description will list a paper level and the semester(s) in which the paper is offered. Note that some papers are offered at different campuses. The only campus ISA students may study at is the Christchurch Campus. The level is indicated by the first digit of the paper's course code: 1 (First Year), 2 (Second Year), or 3 (Third Year). These levels correspond to Sophomore, Junior, and Senior years of study in the U.S., respectively. Students should choose papers consistent with their level of study at their home university. Make sure the papers you select are either 100, 200 or 300-level. Study abroad students are not eligible for papers above the 300-level. Also, you will not be able to take papers in Fine Arts (FIME) or Education; these papers are restricted entry only and NOT available to study abroad students.
Remember that Semester 1 or Autumn refers to the semester starting in February (for students studying abroad during MSU's Spring semester), and Semester 2 or Winter refers to the semester starting in July (for students studying abroad during MSU's Fall semester). Make sure you select the correct semester: Semester 1 or Autumn refers to the semester that starts in February. Semester 2 or Winter refers to the semester that starts in July.
Students will receive an official transcript from University of Canterbury upon completion of the program.
Grading: Scores received at University of Canterbury will be evaluated according to World Education Services (WES) grading standards published on the WES website. Conversions can be accessed by selecting New Zealand from the drop-down box.
Last updated Nov. 29, 2018  (lc)