Office of International Programs
Italy - Business, Hospitality & Studio Art at the Florence University of the Arts and Apicius International School of Hospitality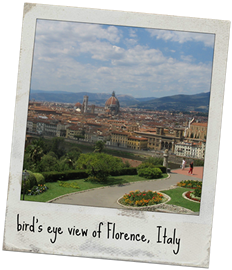 Summer
Program Dates:
- Summer 1 Option: mid-May to early June
- Summer 2 Option: early June to late June
- Summer 3 Option: late June to mid-July
- Summer 4 Option: mid-July to early August
*Students may choose to enroll in more than one session, back-to-back
» Program home page
» Information for Admitted Students
The Florence summer program options allow students with little or no experience in the Italian language to choose from several courses in taught in English in a wide variety of subjects such as: Advertising, Art History, Contemporary Italian Studies, Digital Media, Environmental Studies, Fashion Design, Food & Culture, History, Hospitality, Italian Language, Journalism, Literature, Marketing, Management, Nutrition, Photography, Political Science, Sport Science and Studio Art.
---
Program Features:
Location: Florence stands out as a cultural, historical, and academic hot spot in Italy. With a population of roughly 380,000 people, Florence maintains a small-town feel allowing you to walk to any major area or monument within thirty minutes.
As you walk the cobblestone streets you will notice the city's unique architectural traditions stemming from the Renaissance period alongside modern shops, palaces and designer boutiques. You will have the opportunity to find out what life in Florence is really like while taking in some of the world's greatest art - close to 25% of the world's greatest masterpieces are behind the walls of the Uffizi Gallery, the Accademia and the Bargello museums.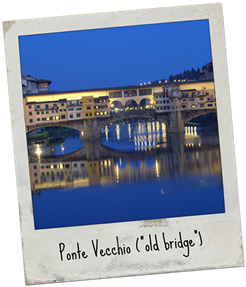 Language: The classes in this program are offered in English with the exception of the language courses which are taught in Italian. The official language of Italy (including Florence) is Italian.
Program Provider: International Studies Abroad (ISA) is one of MSU's affiliated study abroad providers that has been chosen specifically for the quality and credibility of their academic offerings, affordability, and the level of service provided to participants.
Program Cost: Tuition and fees will be paid directly to ISA, and a single course fee of $50 will be paid to MSU. For more information about prices and dates, scroll down this page to "Business, Hospitality & Studio Art – Florence University of the Arts and Apicius International School of Hospitality" for the term you have chosen.
Minot State University students receive a $200 discount from the overall program fees, which will be subtracted from the final payment made to ISA.
What does the program fee include?
Areas of Study: The Business, Hospitality & Studio Art Summer program in Florence offers a wide variety of art courses, Italian language and culture courses and more. Courses are taught by local and international faculty and include Advertising, Art History, Contemporary Italian Studies, Digital Media, Environmental Studies, Fashion Design, Food & Culture, History, Hospitality, Italian Language, Journalism, Literature, Marketing, Management, Nutrition, Photography, Political Science, Sport Science and Studio Art. Note: Eligibility for some courses may be subject to a placement exam and/or pre-requisites.
See a list of courses that have been pre-approved to replace MSU degree requirements or electives.
* While preparing to study abroad, students should consult their academic advisor for assistance in choosing the most appropriate courses for their degree program.
Housing: ISA provides the opportunity for students to experience aspects of the Italian lifestyle that are inaccessible to the average visitor of Italy. All ISA Housing options are either within walking distance or conveniently located to public transit routes. Travel times to the various university buildings generally range between 15 and 40 minutes depending on housing and class locations. Please note: All housing in Florence is subject to availability. Options include homestay or apartment.
For more information, check out the housing link on the page of the summer option you have chosen.
Want to Learn More?
» Available Excursions in Florence
» Photo Gallery
---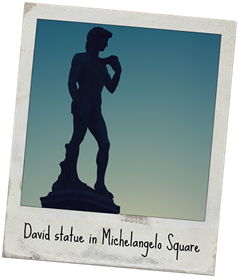 How to Apply
Application Deadline: February 15th
Eligibility: Undergraduates, with sophomore status and at least a 2.75 GPA (cumulative).
There is no language prerequisite for this program.
Application Procedure:
Step 1: Submit a completed MSU Study Abroad Application to the MSU Office of International Programs by February 15th
Step 2: Receive letter of acceptance to study abroad through MSU from the MSU Office of International Programs
Step 3: By the appropriate deadline, complete the ISA application online, making sure to follow all instructions and program requirements.
Step 4: You will receive notification of your final acceptance status from ISA. If admitted, complete the process outlined below along with any other instructions you receive from ISA.
Contact Information: StudyAbroad@MinotStateU.edu
---
Information for Admitted Students
* Although we make every attempt to keep this information up to date, please defer to information provided to you directly from ISA as the best resource. If there are discrepancies between the protocols listed here (applying for housing, getting registered for courses, etc.) and those told to you by ISA, default to those of ISA. However, health insurance requirements, course equivalencies, credit transfer and grading are determined solely by MSU.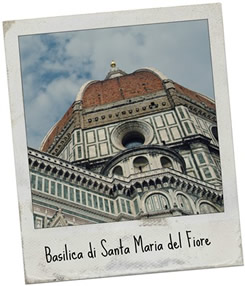 Information for accepted students: Access your ISA student portal to find important information and requirements to aid you in your preparations for your program, including:
Student housing details
Student visas
Scheduling your travel
Health, safety & insurance
Cultural resources
Cell phones/communication while abroad
Housing: The cost of housing is included in the program fee, but certain housing options can be limited, so make your arrangements promptly. You will complete a housing preference form through the ISA student portal.
ISA will provide you with your housing assignment details via the portal in your Final Packet, typically 2-4 weeks before the program start date. For any questions about housing, contact your ISA site specialist.
Academic Information: Students will enroll in one course during the program. (If doing back-to-back sessions of this program, students will enroll in one course during each session). The course is a 3-week intensive course with classes being held Monday through Friday. Each course will consist of 45 contact hours, which is equivalent to 3.5 credits at MSU.
Eligibility for courses may be subject to a placement exam and/or pre-requisites. Course numbers generally adhere to the following guidelines: 100 - 299 are lower division courses and 300 – 399 are upper division courses.
Students will receive an official transcript from the Florence University of the Arts (FUA) upon completion of the program.
Grading: Scores received at the Florence University of the Arts will be evaluated according to World Education Services (WES) grading standards published on the WES website. Conversions can be accessed by selecting Italy from the drop-down box.
Visa: Terminology note: the words 'visa,' 'residence permit' and 'study permit' are used interchangeably to describe the document that authorizes a person to enter or leave the country for which it was issued.
Information about your Italian Residence Permit will be obtained through ISA. Refer to the information provided on your student portal for detailed instructions. Depending upon your program dates and individual situation, travel to the embassy (and/or a visa) might not be necessary.
Planning your travel: Wait to make your travel arrangements until you have received an itinerary and guidelines from ISA regarding official arrival dates and times, as well as your program's official end date. After booking all travel arrangements (flights, trains, etc.), it is imperative to schedule your arrival with your on-site coordinator
Health Insurance: Insurance is included in the price and covers the program participant for the official on-site period of program. This is not an optional benefit; every ISA participant will be covered by the ISA medical insurance coverage. ISA requires that all students have comprehensive insurance and has arranged for a group insurance policy.
The benefits of the coverage include the following:
Accidental Death and Dismemberment Benefit

Medical Expense Benefit

Repatriation of Remains Benefit

Emergency Medical Evacuation

Emergency Reunion Benefit

Trip Interruption Benefit
Click here for more information about Health and Safety through ISA.
Updated Nov. 3, 2016