Office of International Programs
United Kingdom: London - Kingston University Summer School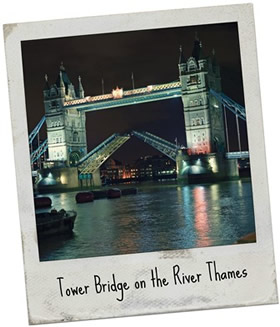 Summer
Program Dates: early July – early August
» Program home page
» Information for Admitted Students
England is one of the most well-known countries in the world and is consistently the most popular study abroad destination among college students. Its compact size makes exploring the country on the weekends easy and affordable. Its historical legacy reveals itself in nearly every city, town, and village. It's an ideal location for cultural integration, personal exploration, and planting the seed for international travel.
---
Program Features:
Location: With over 7 million people, 300 hundred languages, and centuries of history, students find plenty of adventure in London. The city is packed with museums, art galleries, theatres and historic buildings.

Located in southwest London, Kingston-upon-Thames is home of Kingston University's main campus and is an historic market town filled with attractions old and new. Visitors have long favored Kingston for its attractive riverside location, proximity to beautiful Royal parks, and its excellent shopping.

 Learn more about London.

Language: The classes in this program are offered in English which is the official language of the United Kingdom, including England.
 
Program Provider: International Studies Abroad is one of MSU's affiliated study abroad providers that has been chosen specifically for the quality and credibility of their academic offerings, affordability, and the level of service provided to participants.

Program Cost: Tuition and fees will be paid directly to ISA, and a single course fee of $50 will be paid to MSU. For more information about what the program fee includes look the following link found off program's home page.

As an affiliate university, the program fees published include a $200 USD discount for all Minot State University students.

Areas of Study: Kingston University's Summer School is an exciting opportunity to take classes and explore British culture for 4.5 weeks. Numerous classes are available and all have a particular focus on England, London, or Britain, allowing students to study the local culture in class as well as experience all that it has to offer outside the classroom. Two optional weekend-long excursions allow students to journey beyond England into another European country or region (for an additional fee).

A tentative list of courses is provided here.

See a list of courses that have been pre-approved to replace MSU degree requirements or electives.

* While preparing to study abroad, students should consult their academic advisor for assistance in choosing the most appropriate courses for their degree program.

Housing: All summer school students are housed together in one of Kingston University's hall of residence, which are located just a short walk or bus ride away from downtown Kingston and Penrhyn Road campus where classes are held. Students will have a single study bedroom with a private toilet, shower and sink in a flat (i.e. apartment) with one kitchen. The flat will be shared with four or five other summer school students. Bed linen and towels are provided, and coin operated laundry facilities are available on site. All rooms have internet connections so students can bring their personal devices. 

This program does not offer a pre-organized meal option, but students have the use of a shared kitchen. Pots, pans, crockery and cutlery are all provided. Becoming familiar with the British shopping and cooking are a cultural benefit of the Kingston University for a summer program. Supermarkets are conveniently located in Surbiton and Kingston, as well as a daily fruit and vegetable market in Kingston. There are also countless places to eat out.
Want to Learn More?
» Watch a video blog created by a Kingston Summer School Alumni from 2011 that chronicles her experiences.
---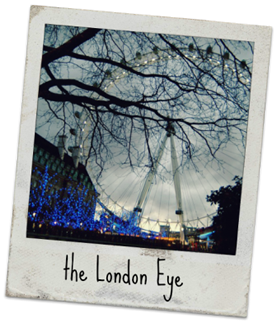 How to Apply
Application Deadline: February 15th

Eligibility: Undergraduates, with sophomore status and at least a 2.75 GPA (cumulative).

Application Procedure:

Step 1: Review ISA Application Instructions.
Step 2: Submit a completed MSU Study Abroad Application to the MSU Office of International Programs by February 15th.
Step 3: Receive letter of acceptance to study abroad through MSU from the MSU Office of International Programs.
Step 4: By the appropriate deadline, complete a ISA online application, making sure to follow all instructions and program requirements.
Step 5:

You will receive notification of your final acceptance status from ISA. If admitted, complete the process outlined below along with any other instructions you receive from ISA.

Contact Information: StudyAbroad@MinotStateU.edu 
---
Information for Admitted Students
* Although we make every attempt to keep this information up to date, please defer to information provided to you directly from ISA as the best resource. If there are discrepancies between the protocols listed here (applying for housing, getting registered for courses, etc.) and those told to you by ISA, default to those of ISA. However, health insurance requirements, course equivalencies, credit transfer and grading are determined solely by MSU.
Information for accepted students

: Access your

ISA online portal

to find important information and requirements to aid you in your preparations for your program, including:

Student housing details
Student visas
Billing statements
Courses requested and approved
Scheduling your travel
Health, safety & insurance
Cultural resources
Cell phones/ communication while abroad

Housing: Accommodations will be automatically arranged by ISA.
 
Visa: Terminology note: the words 'visa,' 'residence permit' and 'study permit' are used interchangeably to describe the document that authorizes a person to enter or leave the country for which it was issued.

Information about your student visa or entry requirements will be obtained from ISA.  Depending upon your program dates and individual situation, travel to the embassy (and/or a visa) might not be necessary.

Academic Information: Students enroll in two classes; one from group A, and one from group B. Classes are specifically designed for the Summer School study experience; they aim to minimize the amount of time spent in a class room and maximize the amount of experiential learning in and around the London area.

Click here to view courses and course descriptions.

Students will receive an official transcript from the Kingston University upon completion of the program.

Grading: Scores received at Kingston University will be evaluated according to World Education Services (WES) grading standards published on the WES website. Conversions can be accessed by selecting United Kingdom from the drop-down box.


Planning your travel: Wait to make your travel arrangements until you have received an itinerary and  guidelines from ISA regarding official dates of departure from the U.S., as well as the program's  official end date.  After booking all travel arrangements (flights, trains, etc.), it is imperative to schedule your arrival with your on-site coordinator.
 
Health Insurance: Insurance is included in the price and covers the program participant for the official on-site period of program. This is not an optional benefit; every ISA participant will be covered by the ISA medical insurance coverage. ISA requires that all students have comprehensive insurance and has arranged for a group insurance policy.

The benefits of the coverage include the following:

ACCIDENTAL DEATH AND DISMEMBERMENT BENEFIT
MEDICAL EXPENSE BENEFIT
REPATRIATION OF REMAINS BENEFIT
EMERGENCY MEDICAL EVACUATION
EMERGENCY REUNION BENEFIT
TRIP INTERRUPTION BENEFIT


Click here for more information about Health and Safety through ISA.
Last updated Nov. 3, 2016