Office of International Programs
Costa Rica - Veritas University – San José
Semester
Program Dates: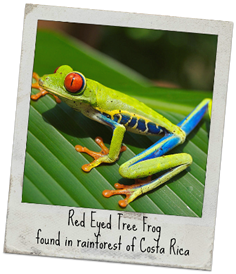 Fall: late September to late December
Winter: early January to late March
Spring: late March to late June
» Program home page
» Information for Admitted Students
Minot State University features three programs at the Veritas University in San José, Costa Rica:
The Spanish Language, Liberal Arts & Environmental Studies program accommodates students of all levels of Spanish proficiency. The curriculum includes language and culture courses taught in Spanish, as well as a wide variety of courses taught in English. Additionally, there is an option to complete an internship concurrently with this program. This program is recommended for MSU students from all majors who are interested in improving or acquiring Spanish language skills while studying other subjects at the same time, and particularly for students majoring or minoring in Spanish.
The Health Care Courses in English & Medical Spanish program is open to students at all levels of Spanish proficiency. It is designed for students wishing to expand their knowledge of Health Care practices abroad while improving their Spanish. Throughout the 12-week program students may participate in up to three 80-hour Spanish language courses and must take at least one Health Care elective course instructed in English. This program provides students with the opportunity to gain both classroom and real-life Spanish speaking experience. This program is offered during the Fall and Winter trimesters.
To be eligible for this program, applicants must be studying a health-related subject such as pre-med, nursing, pharmacy, biology, physical therapy, kinesiology, etc.
The
Arts and Design Courses with Locals
is open to students at the high-advanced Spanish level. Students will choose a total of four classes from the following categories: Courses with Costa Ricans, Language Modules and/or General Electives. Students may choose any combination to complete their 4 choices as long as scheduling permits; however, students MUST take at least one course with locals. The Language Modules are 4 weeks long, while the General Electives are 12 weeks. All courses with locals last for the entire semester. For an extra fee, and if schedules allow, students may take a fifith course. Students who do not place into the high-advanced level on the mandatory Veritas University placement exam will not be eligible for this program and must switch into the Spanish Language, Liberal Arts and Environmental Studies program.
---
Program Features:
Location: San José, the capital city of Costa Rica, is set in the lush Central Valley of the Costa Rican highlands. As the cultural, economic and political center of Costa Rica, San José is where the majority of Costa Ricans work, live, and study.

Students in this program will experience a vibrant and busy Latin American metropolis while also being in close proximity to Costa Rica's pristine natural wonders. Downtown San José features a pedestrian-friendly walking paths which students can enjoy strolling, stopping at a café and shopping at the Mercado Central. The city is filled with cultural offerings including numerous museums and musical and theater performances at the Teatro Nacional. When students want an escape from the city, the Pacific coast is only two hours away, the Caribbean coast is 4 hours away and adventures abound in the rainforests and rivers that surround the city.

Learn more about San José!

Language: Language of instruction varies depending upon the specific course chosen. The majority of classes in this program are offered in English while most Spanish language, grammar and Costa Rican culture classes are taught in Spanish. The official language in Costa Rica, including San José, is Spanish.
 
Program Provider: International Studies Abroad (ISA) is one of MSU's affiliated study abroad providers that has been chosen specifically for the quality and credibility of their academic offerings, affordability, and the level of service provided to participants.

Program Cost: Tuition and fees will be paid directly to ISA, and a single course fee of $50 will be paid to MSU. For more information about prices and dates, scroll down this page to "Spanish Language, Liberal Arts & Environmental Studies," "Internship with Spanish Language & Courses in Multiple Disciplines," "Health Care Courses in English & Medical Spanish" or "Arts and Design with Locals" – Veritas University for the term you have chosen.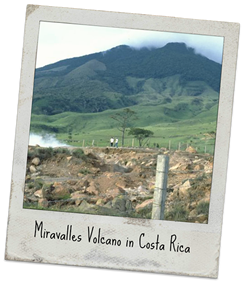 Areas of Study: Students participating in any San José program are required to take an online placement exam prior to departure to determine their Spanish language proficiency level. Eligibility for courses may be subject to the results of each student's placement exam and/or pre-requisites.
See a list of courses that have been pre-approved to replace MSU degree requirements or electives.
* While preparing to study abroad, students should consult their academic advisor for assistance in choosing the most appropriate courses for their degree program.
Want to Learn More?
» View Excursions in Costa Rica!
» Photo Gallery
» Minot State students in Cost Rica
---
How to Apply
Application Deadline:
Fall Semester – February 15th
Spring Semester – September 15th
Applications for the Intensive Spanish Language (1 month) programs are due 90 days in advance of that program's start date

Eligibility:
- Undergraduates, with sophomore status and at least a 2.5 GPA (cumulative).
- There is no language prerequisite for these programs, with the exception of the ELAP internship option.*
- To be eligible for the Health Care Courses in English & Medical Spanish program, applicants must be studying a health profession such as pre-med, nursing, pharmacy or biology.
*To be eligible for the ELAP Internship Option available with the Spanish Language, Liberal Arts & Environmental Studies program, students must have completed or tested out of a minimum of two semesters (three quarters) of college-level Spanish in order to be admitted to the program.
Application Procedure:
Step 1: Submit a completed MSU Study Abroad Application to the MSU Office of International Programs by the appropriate deadline.
Step 2: Receive letter of acceptance to study abroad through MSU from the MSU Office of International Programs.
Step 3: By the appropriate deadline, complete the ISA application online, making sure to follow all instructions and program requirements.
Step 4: You will receive notification of your final acceptance status from ISA. If admitted, complete the process outlined below, along with any other instructions you receive from ISA.
Contact Information: StudyAbroad@minotstateu.edu
---
Information for Admitted Students
* Although we make every attempt to keep this information up to date, please defer to information provided to you directly from ISA as the best resource. If there are discrepancies between the protocols listed here (applying for housing, getting registered for courses, etc.) and those told to you by ISA, default to those of ISA. However, health insurance requirements, course equivalencies, credit transfer and grading are determined solely by MSU.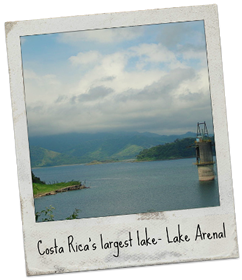 Information for accepted students: Access your ISA student portal to find important information and requirements to aid you in your preparations for your program, including:

Student housing details
Student visas
Scheduling your travel
Health, safety & insurance
Cultural resources
Cell phones/communication while abroad

Housing: The cost of housing is included in the program fee, but certain housing options can be limited, so make your arrangements promptly. You will complete a housing preference form through the ISA student portal.

ISA will provide you with your housing assignment details via the portal in your Final Packet, typically 2-4 weeks before the program start date. For any questions about housing, contact your ISA site specialist.
Visa: Terminology note: the words 'visa,' 'residence permit' and 'study permit' are used interchangeably to describe the document that authorizes a person to enter or leave the country for which it was issued.

Information about your Costa Rican tourist visas will be obtained through ISA. Please, refer to your student portal. Refer to the information provided on your student portal for detailed instructions. Depending upon your program dates and individual situation, travel to the embassy (and/or a visa) might not be necessary.
Planning your travel: Wait to make your travel arrangements until you have received an itinerary and guidelines from ISA regarding official arrival dates and times, as well as your program's official end date. After booking all travel arrangements (flights, trains, etc.), it is imperative to schedule your arrival with your on-site coordinator.

Health Insurance: Insurance is included in the price and covers the program participant for the official on-site period of program. This is not an optional benefit; every ISA participant will be covered by the ISA medical insurance coverage. ISA requires that all students have comprehensive insurance and has arranged for a group insurance policy.

The benefits of the coverage include the following:

Accidental Death and Dismemberment Benefit

Medical Expense Benefit

Repatriation of Remains Benefit

Emergency Medical Evacuation

Emergency Reunion Benefit

Trip Interruption Benefit
Click here for more information about Health and Safety through ISA.
Academic Information: All students must take a Spanish language placement exam prior to departure. The exam will indicate each student's language proficiency level and will determine the courses in which the student is eligible to enroll. Proficiency level can typically be related to a student's past language study: less than one year of college-level Spanish = beginning level; one full year of college-level Spanish = intermediate level courses; two full years of college-level Spanish = advanced level courses.

Credits earned are determined by the student's home institution, Minot State University. According to ISA policy and possible visa requirements, students must maintain full-time enrollment status, as determined by their home institutions, for the duration of the program. Courses are held at the Veritas University campus and are taught by host university faculty.

12.5 contact hours is equivalent to 1 credit at MSU. (For example, 48 contact hours will count for 3.75 credits at MSU.)

Students will receive an official transcript from the Veritas University upon completion of the program.
Academic Information Specific to Trimester programs (not applicable to stand alone, intensive month programs): In each semester/trimester program, students will choose between 3-4 courses (180-300 contact hours ) or 4-5 courses during a "2A program" (260-380 contact hours). Programs with term titles ending in "2A"  (example: Fall 2A) begin with an Intensive 1-month Spanish language course that takes place before the beginning of the regular trimester.

Students who have not completed one semester/quarter of college-level Spanish or the equivalent must choose language as one of their courses. Spanish language courses that have 80 contact hours are modular (one month each); this allows students to progress through three language courses in a trimester, if they so choose. Otherwise, courses consisting of 48- and 60- contact hours are not modular and meet for the duration of the entire trimester.
Grading: Scores received at the Veritas University will be evaluated according to World Education Services (WES) grading standards published on the WES website. Conversions can be accessed by selecting Costa Rica from the drop-down box.
Areas of Study Additional Details:
Spanish Language, Liberal Arts & Environmental Studies
This program allows students to complete up to three courses of college level Spanish as well as additional electives in various fields during one twelve-week session in Costa Rica. Several of the electives offered are taught in Spanish (for students with an advanced Spanish proficiency level), and others are taught in English. One great advantage of this program is that language courses are four weeks long. Students can complete an intensive Spanish language course in four weeks and then move on to a higher level Spanish class. Students are entitled to enroll in a total of four courses (combination of electives and four-week language courses).

There is an optional intensive Spanish language course at Veritas University prior to the start of the regular trimester (45 additional hours of instruction). Students interested should enroll in one of the following options according to the semester they wish to go abroad: Spring 2A or Fall 2A. Students in a "2A" program will take an 80-hour intensive Spanish course during the first month. If enrolling in this option, the program starts one month earlier.

Spanish Language, Liberal Arts & Environmental Studies with ELAP Internship option
This program is available to students with an intermediate or advanced level of Spanish proficiency. Students must have completed or tested out of a minimum of two semesters (three quarters) of college-level Spanish.

In addition to their academic courses (see above), students will have the opportunity to intern 5-10 hours per week at a host organization, increasing their language proficiency and gaining valuable international experience. Language proficiency for the internship will be determined by a phone interview before acceptance to the program. Placements are arranged prior to arrival in the host country and language requirements vary. For more information on placement opportunities, visit the Experiential Learning Abroad Programs (ELAP) website.

Internship placements are coordinated by ELAP, a division of ISA, and have no affiliation with the university. Students develop an ELAP Portfolio throughout the program, documenting their projects, hours and program activities. Participants will not receive transcripted credit for the internship. For information on receiving credit for the internship, please contact ELAP at elap@myelap.com.

Health Care Courses in English & Medical Spanish
This trimester (12-week) program offers courses in health care and Spanish language. Students are required to enroll in at least one Health Care elective course instructed in English. Students may also enroll in the regularly-offered trimester courses in the Spanish Language, Liberal Arts and Environmental Studies program to complete their maximum enrollment number of four courses.

Language courses are held in the morning while elective courses are held in the afternoon. There may be weekend or afternoon field trips associated with Health Care courses.

To be eligible for this program, applicants must be studying a health-related subject such as pre-med, nursing, pharmacy, biology, physical therapy, kinesiology, etc.

Intensive Spanish Language (1-month)
This is a four-week program for students who would like to improve their proficiency in the Spanish language in a short period of time.

Students will be in the classroom for a total of 80 hours. This program is ideal for students who want to add a month to the beginning or to the end of one of ISA's trimester or semester programs to prepare for the program or simply to extend the program by one month. If enrolling in an intensive month program before or after a semester/trimester program in Costa Rica, students will receive a discount. Please, contact ISA for more details.

Please note that excursions are not included in any of the intensive month programs. If there are excursions planned during the month you will be in Costa Rica, you may add them at an extra cost. Airport transfers are not included for intensive month programs.
Page updated May 10, 2017.