Office of International Programs
The Australian Sporting Industry
Summer
Program Dates: three weeks in June
» Program home page
» Information for Admitted Students
This traveling course combines different aspects of the sporting industry, which include technical components of training and coaching, and how the Australian media influence the sporting culture. This program provides students with the opportunity to observe and participate in activities that combine both theoretical and practical knowledge of Australian sport. The University of Canberra offers students a unique opportunity to explore aspects of Australia's sporting industry, including kinesiology, coaching, training, management, motivation and media. Students will also spend three days at the nearby Australian Institute of Sport, home to elite Australian and international athletes. Students will gain coaching advice, increase their marketing skills by marketing sports the Australian way, along with gaining an insight on nutrition, sports research, psychology, and human movement and fitness.
Program Features: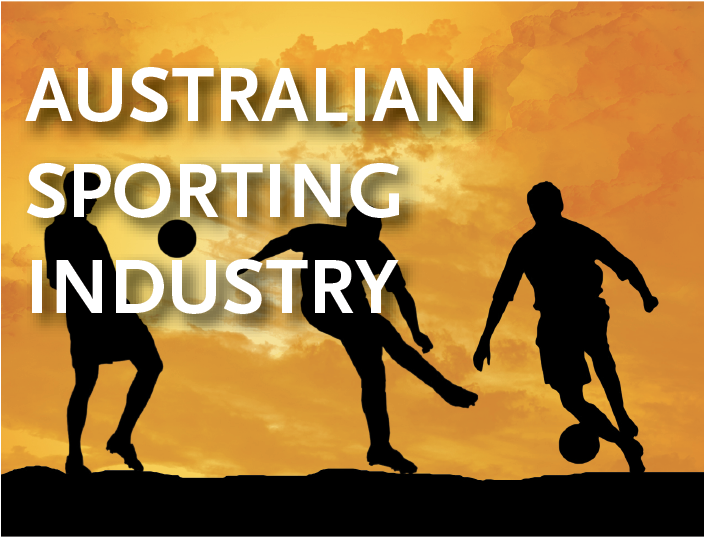 Location:The journey begins in Melbourne, a city renowned for culture, food, and fashion. Next students will experience life at the Australian Institute of Sport, a world-class athletic training facility in Canberra, the nation's capital. Finally, students will explore Sydney, the Blue Mountains, and the Great Barrier Reef in Cairns. (Note that these specifics are tentative and might change slightly).

Learn more about Australia!

Language: This program is offered in English. Although Australia does not have an official language, English is the most prominently spoken.
Program Provider: International Studies Abroad (ISA) is one of MSU's affiliated study abroad providers that has been chosen specifically for the quality and credibility of their academic offerings, affordability, and the level of service provided to participants.



Program Cost: Tuition and fees will be paid directly to ISA, and a single course fee of $50 will be paid to MSU. For more information about what the program fee includes click the following link to the program's home page.

Areas of Study: The Australian Sporting Industry program is taught by faculty of the University of Canberra's Sport and Exercise Science department. The program combines several different aspects of the sporting industry, including: training, coaching, the media's influence on sporting culture and other important pedagogy including kinesiology, team management, and motivation theories. Students attending this program will gain both theoretical and practical experience in the Australian sporting industry. 

The Australian Sporting Industry program is open to all Minot State students, but may be of particular interest to those studying, physical education, athletic training, and corporate fitness.
Housing: While in Canberra, students will be housed at the Athlete Village at the Australian Institute of Sport (AIS) and live alongside elite athletes in the communal environment of the AIS Athletes' Residence. While traveling to Melbourne, Sydney and Cairns, students will be placed in a variety of safe housing arrangements such as hotels or dorm-style housing.
All accommodation meets strict standards and has been personally inspected by ISA program representatives to ensure that housing will be safe, clean and satisfactory.
---
How to Apply
Application Deadline: February 15th

Eligibility: Undergraduates, with sophomore status and at least a 2.5 GPA (cumulative).
Application Procedure:
Step 1: Review ISA Application Instructions
Step 2: Submit a completed MSU Study Abroad Application to the MSU Office of International Programs by February 15th
Step 3: Receive letter of acceptance to study abroad through MSU from the MSU Office of International Programs
Step 4: By the appropriate deadline, create a ISA account and complete a ISA application, making sure to follow all instructions and program requirements.
Step 4: You will receive notification of your final acceptance status from ISA. If admitted, complete the process outlined below along with any other instructions you receive from ISA.
Contact Information: StudyAbroad@minotstateu.edu
---
---
Information for Admitted Students
* Although we make every attempt to keep this information up to date, please defer to information provided to you directly from ISA as the best resource. If there are discrepancies between the protocols listed here (applying for housing, getting registered for courses, etc.) and those told to you by ISA, default to those of ISA. However, health insurance requirements, course equivalencies, credit transfer and grading are determined solely by MSU. 
Information for accepted students: Access your ISA Account to find important information and requirements to aid you in your preparations for your program, including:

Student housing details
Student visas
Scheduling your travel
Health, safety & insurance
Cultural resources
Cell phones/ communication while abroad

Housing: Accommodations will be automatically arranged by ISA.


Academics: This program is designed to educate students in the best teaching environment there is…the real world! This short course is designed to be an experiential study to supplement classroom understanding. 
Assessment: Students will participate in 

Sport Research and Practice Part

 A & B. Students will receive an official transcript from the University of Canberra with 6 US credits upon completion of the course.
Program Itinerary: (subject to change) Your journey begins in Melbourne, a city renowned for culture, food, and fashion. Next you will experience life at the Australian Institute of Sport, a world-class athletic training facility in Canberra, the nation's capital. Finally, you will explore Sydney, the Blue Mountains, and the Great Barrier Reef in Cairns. The program also provides opportunities to relax, including an incredible dolphin adventure, beautiful beaches, stunning scenery and a seat at an Australian Rules football game, a one of a kind sport specific to Australia, played on a cricket pitch. For a more detailed itinerary visit the program's home page.
Visa: Terminology note: the words 'visa,' 'residence permit' and 'study permit' are used interchangeably to describe the document that authorizes a person to enter or leave the country for which it was issued.


Information about your student visa or entry requirements will be obtained from ISA.  Depending upon your program dates and individual situation, travel to the embassy (and/or a visa) might not be necessary.

Planning your travel: Wait to make your travel arrangements until you have received an itinerary and  guidelines from International Studies Abroad regarding official dates of departure from the U.S., as well as the program's  official end date.  After booking all travel arrangements (flights, trains, etc.), it is imperative to schedule your arrival with your onsite coordinator.
Health Insurance: Insurance is included in the price and covers the program participant for the official on-site period of program. This is not an optional benefit; every ISA participant will be covered by the ISA medical insurance coverage. ISA requires that all students have comprehensive insurance and has arranged for a group insurance policy.
The benefits of the coverage include the following:

Accidental Death and Dismemberment Benefit

Medical Expense Benefit

Repatriation of Remains Benefit

Emergency Medical Evacuation

Emergency Reunion Benefit

Trip Interruption Benefit
Click here for more information about Health and Safety through ISA.
Page updated on Nov. 3, 2016