Office of International Programs
Australia - University of Newcastle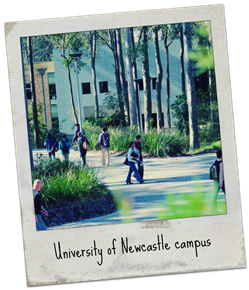 Semester or Academic Year
Program Dates:
Fall: early July to late November
Spring: mid-February to late June
Academic Year (starting in MSU's spring term): early February to mid-November
Academic Year (starting in MSU's fall term): early July to mid-June
» Program home page 
» Information for Admitted Students
The University of Newcastle at Callaghan (the main campus) has one of the best campuses in Australia. Its 350 acres of natural bushland - complete with Australian wildlife - at the city edge provides the quiet environment necessary for successful study. Located 2 hours north of Sydney on the coast of New South Wales, the university offers a perfect combination for an active lifestyle and strong academics. A comprehensive list of subjects is available, and nearly all subject areas are open to study abroad students.
University of Newcastle has been at the forefront in the development of Problem-Based Learning (PBL), both in Australia and internationally. PBL enables students to learn while solving problems that they are likely to come across in their professional lives. PBL has been a marked success for students and with employers, who find that graduates tend to operate in the "real world" much more quickly and more efficiently than graduates who have experienced more traditional approaches to learning.
---
Program Features:
Location: Newcastle (Population: 512,000) is built around a large harbor and just a few miles from magnificent beaches. This pretty, cosmopolitan city has a favorable climate with a relaxed and welcoming culture. Newcastle is full of ways to keep you active. The fun includes: restaurants, cafes, parks and gardens, theatres, art galleries, shopping centers and nightclubs. The city's connection to the sea is apparent in the abundance of water activities and lively beach lifestyle. From walks and dinning by the beach to surfing and lounging on the sand, Newcastle's coast is a great place to be.

The University's primary campus is located at Callaghan, a suburb of Newcastle, New South Wales.

Australia is a vast island full of opportunities for adventure. The diversity of activities in Australia is matched by the diversity of its natural wonders and sophisticated cities. No matter what the time of year, somewhere in Australia the weather is warm and pleasant. The seasons are reversed so that during winter in North America, it is summer in Australia. Even the "cooler" months are considered the best time to see the deserts and tropical north!

Learn more about Newcastle, New South Wales!

Language: This program is offered in English. Although Australia does not have an official language, English is the most prominently spoken.
 
Program Provider: International Studies Abroadis one of MSU's affiliated study abroad providers that has been chosen specifically for the quality and credibility of their academic offerings, affordability, and the level of service provided to participants.

Program Cost: Tuition and fees will be paid directly to International Studies Abroad, and a single course fee of $50 will be paid to MSU. For updated program fees and more information about what the program fee includes click on the "Prices and Dates" link on the left-handside of the program's home page.

As an affiliate university, the program fees published include a $200 USD discount for all Minot State University students.

Areas of Study: Most undergraduate subject areas at University of Newcastle are open to study abroad students. Based on availability, scheduling constraints and prerequisites, the University of Newcastle will either approve or not approve the subject for you to take.

Faculties at University of Newcastle:

Business and Law
Education and Arts
Engineering and Built Environment
Health and Medicine
Science and Information Technology

Australian Flora and Fauna and Introduction to Aboriginal Studies are particularly popular courses for study abroad students, as they include excursions such as field trips to local Aboriginal spiritual sites, visits to National Parks, and Aboriginal archaeological digs.

View the University of Newcastle's course handbook.

See a list of courses that have been pre-approved to replace MSU degree requirements or electives.

* While preparing to study abroad, students should consult their academic advisor for assistance in choosing the most appropriate courses for their degree program.

Housing: ISA students are guaranteed pre-arranged accommodation. There 2 housing options available at the University of Newcastle, which you will apply for after acceptance:

On campus accommodation

: located on the Callaghan campus students have the option to live in shared or single accommodation in a co-ed residence and will have the option to choose a meal plan. With this option, students may either enroll in partial-meal plans or purchase their own groceries and cook for themselves. Spaces are limited and are available on a first come-first serve basis.

Off campus accommodation

: single or shared bedrooms located near the beach. With this option, students must purchase their own groceries and cook for themselves, and are responsible for the transportation costs to and from the university.
---
How to Apply
Application Deadline:
Fall Semester – February 15th
Academic Year (starting in MSU's fall term) – February 15th
Spring Semester – September 15th
Academic Year (starting in MSU's spring term) – September 15th

Eligibility: Undergraduates, with sophomore status and at least a 2.5 GPA (cumulative).

Application Procedure:

Step 1: Review ISA 's Application Instructions.
Step 2: Submit a completed MSU Study Abroad Application to the MSU Office of International Programs by the appropriate deadline listed above.
Step 3: Receive letter of acceptance to study abroad through MSU from the MSU Office of International Programs.
Step 4: By the appropriate deadline complete an ISA online application, making sure to follow all instructions and program requirements.
Step 5:

You will receive notification of your final acceptance status from ISA. If admitted, complete the process outlined below along with any other instructions you receive from ISA.

Contact Information: StudyAbroad@minotstateu.edu
---
Information for Admitted Students
* Although we make every attempt to keep this information up to date, please defer to information provided to you directly from ISA as the best resource. If there are discrepancies between the protocols listed here (applying for housing, getting registered for courses, etc.) and those told to you by ISA, default to those of ISA. However, health insurance requirements, course equivalencies, credit transfer and grading are determined solely by MSU.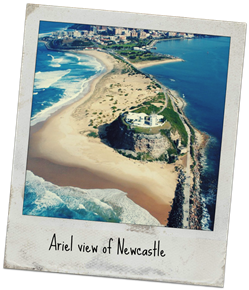 Information for accepted students

: Access your ISA online application to find important information and requirements to aid you in your preparations for your program, including:

Student housing details
Student visas
Billing statements
Courses requested and approved
Scheduling your travel
Health, safety & insurance
Cultural resources
Cell phones/ communication while abroad
Housing: Your accommodation will be arranged through ISA. Certain housing options can be limited, so please make these arrangements promptly. You will make your housing arrangements through your ISA.


Note that housing fees and deposits are additional to the Program Fee. Confirmed housing fees (once available) will be provided through your online portal within the To Do List under the heading "Select Your Housing Preferences." Once you have selected your housing choice, and the assignment is confirmed by GlobaLinks, details will be available under the "Program Information" section. 

Visa: Terminology note: the words 'visa,' 'residence permit' and 'study permit' are used interchangeably to describe the document that authorizes a person to enter or leave the country for which it was issued.

Information about your student visa or entry requirements will be obtained from ISA.  Depending upon your program dates and individual situation, travel to the embassy (and/or a visa) might not be necessary.


Planning your travel: Wait to make your travel arrangements until you have received an itinerary and  guidelines from ISA regarding official dates of departure from the U.S., as well as the program's  official end date.  After booking all travel arrangements (flights, trains, etc.), it is imperative to schedule your arrival with your on-site coordinator.

Health Insurance: Insurance is included in the price and covers the program participant for the official on-site period of program. This is not an optional benefit; every ISA participant will be covered by the ISA medical insurance coverage. ISA requires that all students have comprehensive insurance and has arranged for a group insurance policy.

The benefits of the coverage include the following:

Accidental Death and Dismemberment Benefit

Medical Expense Benefit

Repatriation of Remains Benefit

Emergency Medical Evacuation

Emergency Reunion Benefit

Trip Interruption Benefit
Click here for more information about Health and Safety through ISA.
Academic System:

When you have been accepted to the International Studies Abroad program you will be asked to submit an Intended Subject Plan listing 8-10 classes that you would be interested in taking at the University of Newcastle in order of priority. Generally speaking, students will take four courses while studying abroad at Newcastle. The minimum requirement for your student visa is three courses. Remember, submitting your Intended Subject Plan is only a pre-approval process, actual registration for classes will take place upon arrival at the University of Newcastle.

The course description will list a course level and the semester(s) in which the course is available on corresponding campus(es). Note that some courses are offered at different campuses. Be sure you are only looking at classes offered at the Callaghan campus; this is the only campus ISA students may study at.  The level is indicated by the first digit of the course code: 1 (First Year), 2 (Second Year), or 3 (Third Year). These levels correspond to Sophomore, Junior, and Senior years of study in the U.S., respectively. Students should choose classes consistent with their level of study at their home university. Note you will not be able to take courses that 4000 or higher because they are considered graduate level courses and are not available to undergraduate/study abroad students. Also, you will not be able to take classes with the code EPHUMA as these are foundation classes and not available to study abroad students.

Remember that Semester 1 or Autumn refers to the semester starting in February (for students studying abroad during MSU's Spring semester), and Semester 2 or Winter refers to the semester starting in July (for students studying abroad during MSU's Fall semester). If the university indicates that a class is "internal" this means that the class is offered on campus. If the class is "external" this means that the class is offered via correspondence. Make sure you select the correct semester: Semester 1 or Autumn refers to the February semester, Semester 2 or Winter refers to the July semester.

Students will receive an official transcript from University of Newcastle upon completion of the program.

Grading: Scores received at University of Newcastle will be evaluated according to World Education Services (WES) grading standards published on the WES website. Conversions can be accessed by selecting Australia from the drop-down box.
Page updated Nov 29, 2018 (lc)