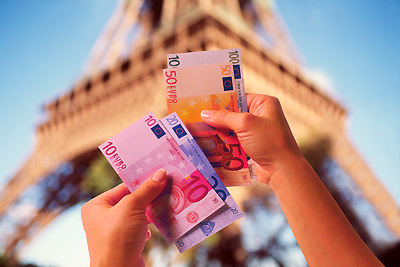 Study Abroad - Financial Aid
Students interested in studying abroad may wish to consider the possibility of obtaining Financial Aid (generally including loans) to assist in funding a study abroad program. Students who do not qualify for need-based grants and the need-based Subsidized Federal Stafford Loan may wish to utilize the non-need based Unsubsidized Federal Stafford Loan.
If you currently receive financial aid, you must first apply to a study abroad program. Once you are accepted into the program, the International Programs will forward a Financial Aid Approval Form to the MSU Financial Aid Office for processing. This form will list the approximate amount of money needed (including airfare and spending money) to finance that particular program. Students are typically able to receive an adjusted financial aid package that takes into consideration the added costs of airfare and travel, housing, and other living expenses.
If you are not currently receiving financial aid, you may apply for aid by completing a Free Application for Federal Student Aid (FAFSA) at www.fafsa.ed.gov. All U.S. students are eligible for either need-based subsidized or unsubsidized non-need-based federal Stafford loans.
For more information about financial aid, please call (701) 858-3375 or visit their website: www.minotstateu.edu/finaid
Course Registration and Financial Aid
Credit from approved study abroad programs may be applied towards a student's overall degree program at Minot State University. Students participating in a MSU Study Abroad program must be registered for full-time credits in either INT 497 (exchange programs) or INT 496 (non-reciprocal study abroad) during each term away. Registration in these courses allows for the release of financial aid to cover program costs.
Scholarships
There are many scholarships available for students that need assistance financing a study abroad program. This is not an exhaustive list of scholarships available for study abroad, but will give you a good starting point to research your options. 
The Institute of International Education (www.iiepassport.org) has a fairly comprehensive list of available outside study abroad scholarships, as does www.studyabroadfunding.org.
GO! Overseas was started with the simple idea of creating a centralized website to provide the resources required for meaningful travel abroad. GO! Overseas is proud to also support international education through scholarships available to students participating in study abroad programs.
 
The following websites allow you to search for study abroad scholarships, grant listings, and student loan programs:
If you are applying to a non-MSU study abroad program, check whether the program offers scholarships or work study opportunities. These opportunities can significantly reduce your cost. If you have private scholarships, check with the issuing agency to determine if it can be applied to study abroad.