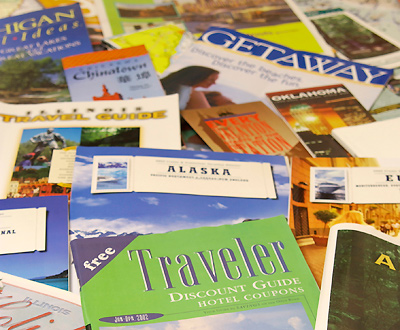 Office of International Programs
Travel Information
Travel inside the U.S.:
If you are traveling within the U.S., you do not need to have your documents signed for travel but you are required to carry your passport and I-20 or DS-2019 with you at all times.
Travel outside the U.S.:
F-1 students and all dependents that plan to travel outside of the United States and return to Minot State University must bring their I-20 to the Office of International Programs so an International Student Coordinator can sign it for re- entry into the U.S. Remember that we have a 48 hour processing time. (J-1 students: Note that if your DS-2019 was not issued by Minot State University (i.e. ISEP), you need to contact your program sponsor for this signature)
Also, be aware that some countries will require you to apply for a visitor or transit visa even if you are only making a connecting flight in that country. Be sure to visit the embassy website of every country that you will visit or make a connection to ensure that you have all the correct visas. Without the correct visas, you may not be allowed to board your flight.
If you are non-Canadian and hope to travel to Canada or make a connecting flight there, be sure to make proper arrangements. Check the Government of Canada website to see if you need to apply for a special visa. You are responsible for every aspect of applying for the visa and planning your trip to Canada.
F-1 and J-1 students and visiting scholars who leave the United States must have the following documents with them to ensure their re-entry:
Valid passport
Valid U.S. visa stamp (except for Canadian citizens)
Valid I-20 signed for travel for F-1 status, or valid DS-2019 signed for travel for J-1 status
An I-94. If you arrived by land, you will have a physical I-94 stapled to your passport or I-20. If you arrived by air, you will need to print your electronic I-94 here: https://i94.cbp.dhs.gov
Verification of enrollment (suggested, but not required)
F-2 or J-2 spouses and minor children who are not accompanied by student or visiting scholar must have:
Valid passport
Valid U.S. visa stamp (except for Canadian citizens)
Valid separate I-20 or DS-2019
If you are traveling to Canada, Mexico, or adjacent islands other than Cuba for less than 30 days, you may be eligible to reenter the U.S. without obtaining a visa stamp. Please see your International Student Coordinator for more information regarding this Automatic Revalidation benefit. Automatic revalidation does NOT constitute a visa to enter Canada.
If you visit countries outside the United States other than Canada, Mexico, or the Caribbean area, you must have a valid F or J visa stamp in your passport to re-enter the United States. See below for additional details.
Every time you leave the United States, it is important that you turn in the Form I-94 (Arrival/Departure Record) to an airline representative or Customs Border Protection (CBP) official when leaving the U.S.
For students under NSEERS Special Registration, please remember to leave enough time for your exit interview at your last port of departure. If you are unsure where to find the immigration office, please ask airport authorities at your designated port of departure.
 Last Updated 6 October 2016