Office of International Programs
Fine Art Study Tour in Florence, Italy
June 1 – 29, 2019
Minot State students, alumni, and other community members have a once-in-a lifetime opportunity to explore Florence through our fine arts program, June 1 - 29, 2019!

Ryan Stander, MSU associate professor of art, is organizing an intensive four-week study experience in cooperation with the Florence School of Fine Arts (FSFA). FSFA is a contemporary and dynamic institution of higher education that offers accredited courses in studio art, art history, humanities, and Italian culture and language.
Italy is a top destination for any world traveler because it is home to many of the world's greatest works of art, architecture, and cuisine. Italy elates, inspires, and moves like no other, and the city of Florence is a favorite destination among students. MSU students will find themselves surrounded by endless inspiration and history.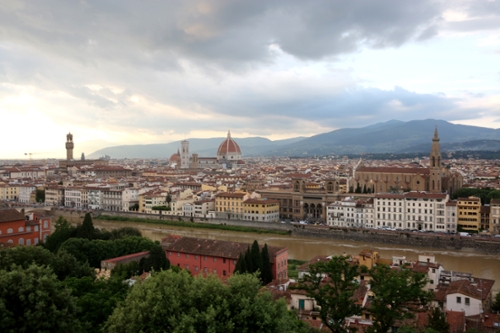 ---
Program Highlights
Academic Course Work
The Florence School of Fine Arts is a small, student-focused art school that offers intensive art and humanities courses. Students on this program will learn and hone their artistic skills in an intimate and rigorous academic environment, enrolling in two FSFA courses from the list below for a total of 6 credits.
 
 
FSFA Courses Offered
MSU Approved Equivalency
Painting
(beginning or advanced)
ART 220: Painting I or
ART 494: Advanced Research in Studio Arts
Photography
(beginning or advanced)
ART 280: Traditional Photography or
ART 494: Advanced Research in Studio Arts
Printmaking
ART 270, 271, or 362: Printmaking I, II, or III
Book Arts &
Letterpress
ART 274: Paper Works
Italian Language
Humanities General Education Credit
History of Renaissance Art
ART 314: Art History Topics

All the FSFA courses have been approved for MSU course equivalency. Non-MSU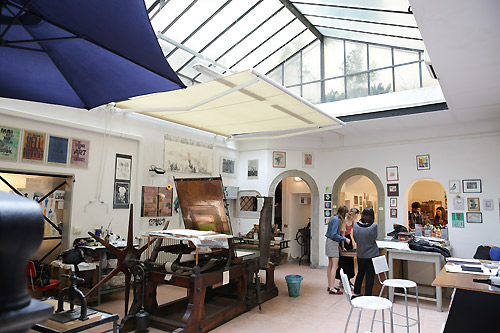 students, speak with your home institution about receiving credit towards your major for courses completed at FSFA.
All classes offered at FSFA are taught in English. Italian is the official language of Florence. However, approximately 30% of the Italian population speaks English.
Facilities
The Florence School of Fine Arts offers a fully operational print media and letterpress shop, and publishes fine art and artistic books. The school is located in the heart of the city's historic center in one of the oldest and most prestigious historical buildings of Florence's heritage. Giorgio Vasari resided in the building from 1557 to 1574. The entrance into the Florence School of Fine Arts print media studio is the former workshop of Vasari and is decorated with a Medici coat of arms and two allegorical frescos above the doorway.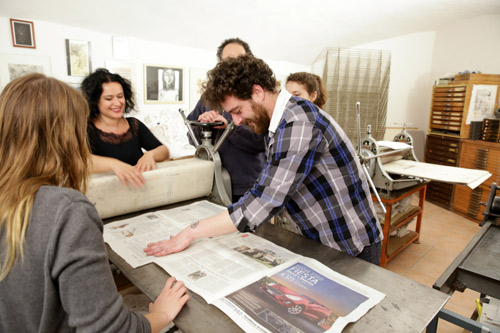 Biennale Arte 2019: 58th International Art Exhibition
One highlight of this program is a multi-day excursion to the famous Venice Biennale, anpainting.bmp event that has taken place every other year since 1895. The Biennale is the preeminent world stage for contemporary art, and is a microcosm of the global art scene with half a million artists, critics, historians, curators, and art lovers descending upon the city.
The Venice Biennale is often referred to as the Art Olympics. Countries from around the world send one of their best contemporary artists to exhibit their work in front of a global art audience. The 2019 Biennale is entitled, "May You Live in Interesting Times."
---
Application Deadline: Jan. 25, 2019
Download an
application here!
Applicants who sign up for the program after Jan. 25, 2019, are not guaranteed a spot and may be required to pay a slightly higher program fee due to cost fluctuations.
---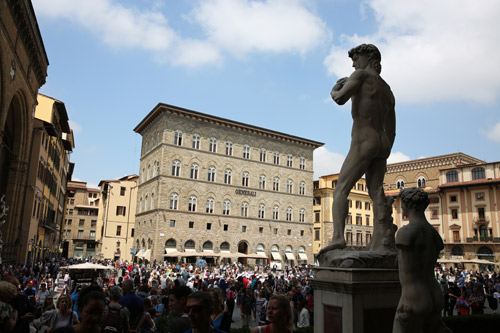 Program Fees

Fees include tuition for two classes at the Florence School of Fine Arts, arrival greeting at Florence airport, on-site cultural and city orientation, shared accommodation in furnished apartments close to the school's facilities, a three day, two night excursion to the Venice Biennale, international medical and emergency insurance coverage, a three day Florence museum pass, and 24-hour on-site support in Florence. 

Items not included in the program fee: round-trip international airfare and transportation within Italy, meals, course fees for specific classes, personal materials and supplies, optional fields, and free-time activities.
Program Cost
Base Program Fee*
$4,350
*There is an additional cost for mandatory international medical and emergency insurance for travelers over 30 years of age:
Applicants aged 31- 40 years at time of travel, add $40 to base program cost.
Applicants aged 41 – 50 years at time of travel, add $50 to base program cost.
Applicants aged 51 – 60 years at time of travel, add $165 to base program cost.
Applicants age 61 and above at time of travel, add $285 to base program cost.  
---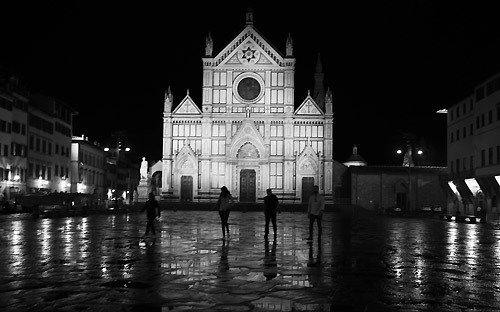 Payment Deadlines:
$750 non-refundable deposit due with the application
March 25, 2019: $4,000
April 29, 2019: $320
Cancellation & Refunds
Withdrawal from the program is effective on the date that written notification is received by MSU's Office of International Programs.
| If you withdraw: | The cancellation fee will be: |
| --- | --- |
| After Application is submitted | $750 |
| After March 25 | $1,600 |
| After April 13 | $2,500 |
| After May 15 | Refund of tuition fees only per MSU business office policies |
| After departure | No refund |
Please Note: MSU can not alter its payment and/or cancellation policies for any reason.
---
Financial Aid
Financial Aid can be applied to cover study tour fees. Students may want to consider the possibility of obtaining financial aid (generally including loans) to assist in funding their program. For more information about this option, please visit the Financial Aid Office, call (701) 858-3375, or visit their website, MinotStateU.edu/finaid.
---
Contact us for more information!
→ Learn more about Horizons Unlimited faculty-led study tours
Page last updated September 28, 2018