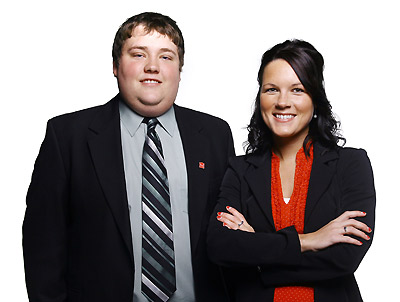 Tips and Tricks for the Job and Career Fair
Be Prepared!  Preparation is key to having a successful search at the job fair.
Network! Make sure to even talk to people in line waiting for the same employer. The connections they have may land you your dream job!
Always reflect on the fairs you attend.  Ask yourself what went well and what can be improved on for the next job fair.
Do not interrupt an employer that is working with another person.
Make sure to not use the words "Um" or "Like" when talking to an employer.
The goal of the fair should be to land an interview with the company, not an offer to work there. Some recruiters are not able to hire people at a job fair.
Treat the job fair like an interview.  Dress professional and carry yourself in a proper manner.