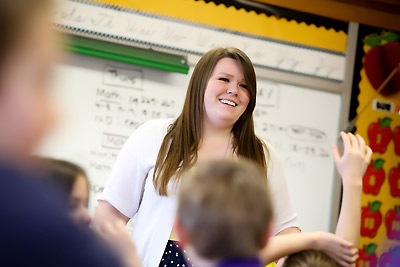 Credential File Instructions
Personal Data Form
The Personal Data Form is to be typed by you and returned to the Career Services Office. This form, along with the Release Form will start your data file.
Release Form The Release Form gives Career Services permission to release your Credential File at your request or at the request of a prospective employer.
Reference Forms Reference Forms need to be filled out by individuals who know you either personally or professionally, preferably someone who knows your expertise in your field of study. They may use their own letterhead instead of the forms if they prefer. The Reference Forms can either be returned by you or the individuals filling them out can return them directly to us. It is your responsibility to check your file and make sure all reference forms have been submitted.
College Transcripts & Other Items
If you wish to have your college transcripts placed in your file, you will need to contact the Registrar's office and have a copy sent to us. You may request a transcript two ways: by conventional mail or stopping at the Registrar's Office. They need your request in writing including: your signature, social security number, current address and phone, year you first attended Minot State, address where you wish transcript sent, and how many you need. If you have transcripts from other universities, you may give us copies to place in your file as well.

If you need an official transcript you will need to contact the Registrar's office to send it directly to the employer. Some people prefer to put a copy of their teaching certificate in their file.

A copy of your student teaching and practicum evaluations will automatically be sent to Career Services and be placed in your file. Your file is open for you to review to make sure all pertinent information is included.
Sending Your Credential File
The labels enclosed with your packet are to be filled out by you with the name and address of the School District you wish your file to be sent to. Write your name on the back side of the label and bring in or mail to us. We place this label on an envelope when we mail your file out. If you are in the area, and would like to bring in your cover letter, resume or application to be mailed with your file, you may do so. You may also request that we make copies of your file to take with you.
Fees
Current students are allowed 25 credential packets free of charge (either picked up or mailed out).