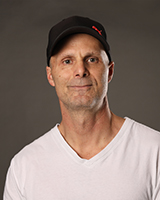 Art Program
Mr. Bill Harbort, MFA
Chair - Art, Broadcasting and Theatre
Office: Hartnett Hall 151
Email: bill.harbort@minotstateu.edu
Phone: 701-858-3108
- Personal Website

Courses taught:
ART 110 Introduction to Visual Arts
ART 112 Computer Graphics
ART 122 Two-Dimensional Design
ART 130 Drawing I
ART 213 Graphic Design I
ART 214 Graphic Design II
ART 221 Watermedia I
ART 323 Illustration Techniques
ART 380 Watermedia II
ART 397 Art Internship
ART 410 Advanced Independent Drawing
ART 414 Advanced Independent Graphic Design
ART 419 Advanced Independent Computer Graphics
ART 497 Art Internship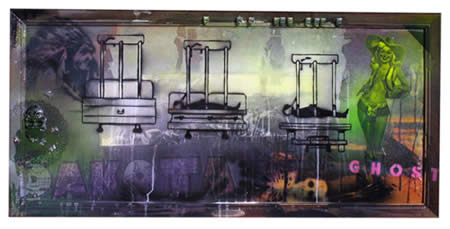 Bio: Bill Harbort is a professor in the art department at Minot State University. Bill teaches foundation art, graphic design and illustration courses. He is a co-founder and co-organizer of NOTSTOCK, MSU's signature live arts event that spotlights the arts at MSU and in the community. Prior to teaching, he worked as a package designer for a major cosmetics company, an art director for a children's educational software company and built a reputation as an award winning automotive artist. He currently freelances as a graphic designer and illustrator and exhibits as a lowbrow collage artist.