Recipients 2017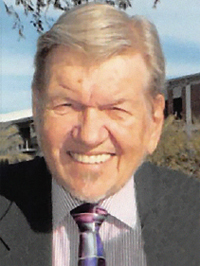 Dr. Joseph Hegstad, who passed away in 2017, began his career with Minot State in 1970, became the chairman of the music division, and helped establish a Master of Music degree at MSU. A former member of the Air Force Band and Singing Sergeants, he also directed the MSU Concert Choir, Vagabond Male Chorus, and the Jazz Madrigal Singers. He entered into college choral competition, resulting in five major European MSU Concert Choir tours, performing in major cities throughout Europe.
He not only led MSU in events, but was sought out to be a choral guest conductor at music festivals in and around North Dakota and served as choral music judge in festivals throughout the region. Hegstad trained as a classical singer in the areas of opera, oratorio, and art song, and also the styles of theater, popular & jazz, performing regularly at MSU functions as well as in the community and region. He also served as musical director for several years with the MSU Summer Theatre.
Hegstad, who was born and raised in the Mayville/Hatton area, also founded the prestigious Heritage Singers, a semiprofessional singing group consisting of local performers, MSU graduates, and individuals from around the region. He joined with Chester Reiten as a part of the initial founding group of the now well-known Hostfest. He and his wife Jackie, served as members of the first Board of Directors for the Scandinavian Heritage Association.
During his retirement, he continued to give back to the music world, operating a private voice studio, Studio V, providing singing lessons for both children and adults. He continued to perform at charity events, churches, private parties, and annually at patriotic musical event`s for military award dinners.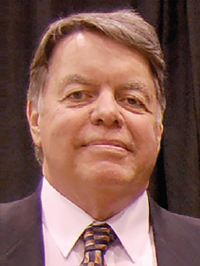 Dr. Richard Jenkins served as Minot State's Vice President for Student Affairs from 1989 until his retirement in 2015.
He began his career at MSU as Director of Student Affairs from 1983-89 before being promoted to Vice President for Student Affairs. From 1994-2005, he served in the dual role of Vice President for Advancement and Student Affairs until the two positions were separated in 2005. He served through four presidents at Minot State. Minot State underwent many changes during his time with the university as he worked on projects that included Campus Heights Apartments, Lura Manor, Gordon B. Olson Library, and the Wellness Center, along with renovations to Herb Parker Stadium, the Student Center, Crane Hall, Model Hall, Moore Hall, Old Main, Memorial Hall, and Swain Hall.
Along with his Minot State duties, Jenkins was active in the Boy Scouts of America Northern Lights Council, Minot Lions Club, Minot Area Personnel Association, and the American Legion.
Jenkins is married to Sally and they have three daughters, Krista, Julie, and Alyssa along with three grandchildren.
Roger Looyenga retired in 2010 as chief executive officer and chairman of Auto-Owners Insurance Group, a Fortune 500 company, after almost 40 years of service.
A Mandan native, Looyenga graduated from then Minot State College with a bachelor's degree in business education in 1968. While at Minot State, he participated on the tennis team, in intramural football and wrestling, and was elected to the Student Council, the predecessor of today's Student Government Association. He belonged to the Letterman's Club, Greek Council, and was president of Sigma Tau Gamma Fraternity.
He presented Minot State University with a $100,000 gift in 2010 to establish the Roger Looyenga Leadership College of Business Endowment in order to initiate a program in business leadership, an overlooked area in higher education.
At Auto-Owners, Looyenga was a payroll auditor, underwriter at the Lansing branch, special agent for northern Indiana, manager of the marketing department, regional vice president of the White Bear Lake branch, vice president of the sales department, senior vice president of the property and casualty marketing department, senior vice president for the marketing department, company director, executive vice president, and CEO and chairman.
During his early years at Auto-Owners, Looyenga met his wife, Ann, who also worked there. He and Ann have two sons, Justin, who resides in Traverse City, Mich., and Nathan, who lives in Chicago. They now spend their winters in Arizona and summers in Michigan.
Looyenga wrote the book "Take the Stairs: Leadership Lessons Learned from a Lifetime of Service with Auto-Owners Insurance Company." It is about his life and career with Auto-Owners and the leadership lessons he learned.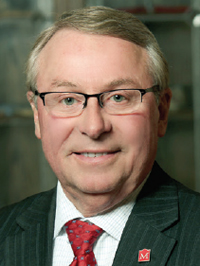 Marv Semrau served Minot State University as Vice President for Advancement for 10 years until his retirement in 2016. He attended Minot State for one year before transferring to North Dakota State, graduating with a degree in business administration.
During his time as VP for Advancement and Executive Director of the MSU Development Foundation, he increased the assets by a total of $19 million to excess of $28 million of which approximately $17 million are in endowments supporting student scholarships.
He successfully led the largest capital campaign in Minot State history, raising $31.2 million in cash, gifts, pledges, and bequests in just more than seven years.
Before coming to Minot State, he was employed at Young America for 19 years, including serving as the regional manager for all Young America and American Man clothing stores, and was the sales manager at Lowe's Printing for 19 years.
He is active in the community as well, co-chairing the $4 million capital campaign that built the new Minot Family YMCA and has served as a member of the First Lutheran Church and North Dakota Cowboy Hall of Fame capital campaign committees. His civic involvement includes Chairman of the Minot Planning Commission, Chairman of the Minot Area Development Corporation, Chairman of the Minot Y's Men's Rodeo, Chairman of People for Progress, President of the Minot Kiwanis Club, President of the Minot Y's Men's Club, and Trustee North Dakota Cowboy Hall of Fame.
Semrau and his wife, Barb, have two children, Chris Semrau, who lives in Sioux Falls, S.D., with his wife Roslynn and Amy Nostdahl, who lives in Minneapolis, Minn., with her husband Stuart. Marv and Barb have four grandchildren.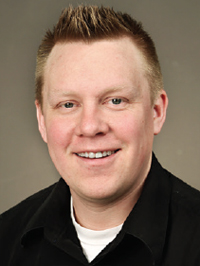 Wade Regier, the 2017 Young Alumni Achievement Award winner, earned his degree at Minot State in marketing and management and has continued his association with MSU both as a part of the admissions team and currently as the club hockey team's Director of Hockey Operations and head coach.
In 2017-18, he enters his 14th year with Minot State hockey as a coach and a player and is in his eighth season as head coach. He has elevated the program to the elite level, winning the Beavers first-ever ACHA National Champion-ship in 2013 where he earned the first of two ACHA National Coach of the Year awards (2013 & 2017). In all, he has coached MSU teams to six-straight quarterfinal appearances and three final fours, sporting a 208-36-15 overall record.
As a player, he led the Beavers in scoring for two seasons and was selected to the inaugural ACHA All-Star Game in 2008. While a student at Minot State, he was involved in the Minot State Student Association, including intramural director from 2005-07 and the student body president from 2007-08. An important part of Regier's tenure as student president was his involvement of the drafting and the creation of the new Wellness Center on campus.
Outside of the Beaver hockey program, Regier has volunteered many hours to the Bakken Oilers and Minot Hockey Boosters youth hockey organizations and served on the MAYSA Expansion committee for the development of the new Pepsi rink at the MAYSA Arena. He continues to speak at regular coaching clinics throughout the United States. Regier's wife, Ashley (Bernsdorf) '10, is a kinder-garten teacher at John Hoeven Elementary, and they have a daughter, Everette.