Recipients 2015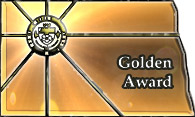 Linda (Wagner) Christianson, Deb (David) Schultz and Sandy (Schjeldahl) Starr will receive the Minot State University Alumni Association's Golden Award Thursday evening (Sept. 17) in the Conference Center, 6 p.m. Dr. Tami Jollie-Trottier will receive the Young Alumni Achievement Award.
The highest award bestowed by the MSU Alumni Association, the Golden Award selections are based on outstanding service to the university or alumni association and distinguished leadership in the recipient's career or community. The Young Alumni Achievement Award recipient is between the ages of 21 to 39.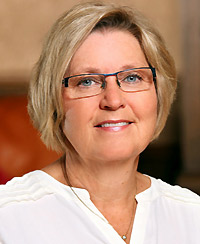 Linda (Wagner) Christianson
Christianson, retired educator, graduated from Minot State University in 1972 with a Bachelor of Science in Education. After teaching at Harrison School and Minot Air Force Base, she transferred to Edison Elementary School, where she taught third and fifth grades. Following retirement from teaching, she served as a consultant for book publisher Houghton Mifflin Harcourt for four years.
"I am a very proud graduate of Minot State University and attribute my successful career to my learning and experiences there," Christianson said.
During her 35-year career, the Wilton native received many honors including the Golden Apple Award, the Linda Feldner Outstanding Cooperation Teacher award and Minot Education Association Teacher of the Year; she won first place in Sunburst's First Ideas National Challenge. Further, she established the Novel Approach to Reading for fifth graders in Minot Public Schools.
For MSU, Christianson supervised student teachers and worked with university education students doing practicums in her classroom. An Alumni Association member since graduation, she has served in many officer positions. Christianson presently serves on the Campus Lutheran Ministries board.
Within the community, Christianson belongs to the Minot Area Community Foundation's Power of the Purse and is active with the Norsk Høstfest and other organizations. Rotary International named her as a Paul Harris Fellow, and she and her husband of 45 years, Bruce, were named North Dakota Couple of the Year by the N.D. Jaycees.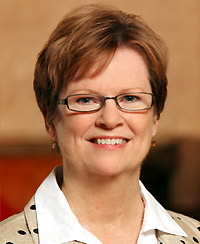 Deb (David) Schultz
Schultz, graduated from MSU in 1973 with a Bachelor of Science in physical education but continued her studies to acquire an elementary education endorsement, a certificate for working with gifted and talented children and ultimately a Master of Science in elementary education in 1989. After teaching at Berthold Public Schools and Dakota, Sunnyside and Lincoln elementary schools, she retired as the assistant principal at Lincoln Elementary School in 2007. She substitute taught until 2014.
"Minot State has made a positive influence in both my professional and personal life for over 45 years," Schultz said. "Staying connected to MSU has provided a multitude of opportunities for lifelong learning, friendships and enriching experiences."
Schultz received the North Dakota Presidential Award for Excellence in Elementary. Science Teaching in 1997. In 1998, she received a National Presidential Award for Excellence in Elementary Science Teaching.
Schultz co-authored the book, "Creative Ways to Cultivate Agriculture in the Classroom," with Bonny Berryman, another MSU alumna and educator, in 1983. The book was published and distributed to all elementary and middle schools within North Dakota.
Schultz served on the Alumni Association board of directors from 2002 to 2013. Within the community, Schultz belongs to the Delta Kappa Gamma, Nu Chapter and was its president from 1996 to 1998. At St. Mark's Lutheran Church, she is president of the Lutheran Women's Missionary League and one of its quilters.
Schultz and her husband, Chuck, have been married for 41 years.
Together, Christianson and Schultz co-chaired the MSU Gala, the Alumni Association's major fundraiser, for three years. Then, they served as Alumni Association co-presidents from 2010 to 2012. As students, both women were active in Greek life on campus through the Sigma Sigma Sigma Sorority; they co-chaired the Tri Sigma Alumnae Chapter, with its reunion in 2012. Both were also involved with the revival of the Sigma Sigma Sigma Sorority as the Sigma Delta Sorority.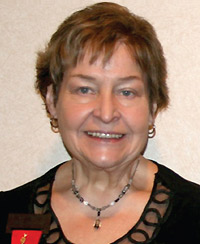 Sandy (Schjeldahl) Starr
Starr, who retired as an assistant professor of music education, taught for 41 years in MSU's Division of Music and at the former University Laboratory School. She chaired the music division from 2005 to 2008 after being interim chair in 2000-2001. She founded and was musical director of Western Plains Children's Choir, which was the official Governor's Chorus in 1996-97,
Starr directed Minot Chamber Chorale from 1989 to 1995 and sang in the group from 1972 until 2002. She presently serves on the Chorale board of directors. She taught music education and supervised more than three decades of student teachers. She was awarded the Faculty Achievement Award in 1998. She has been awarded several faculty grants and listed numerous times in "Who's Who of American Women." In March 2010, she was inducted into the North Dakota Music Education Association's Hall of Fame. She received the YWCA Women of Distinction- Lifetime Achievement Award in 2014.
Starr currently manages Region 8, Class B Music Festivals. She is an honorary life member of North Dakota PTA and American Choral Directors Association, and a member of Music Educators National Conference and NDMEA, Delta Kappa Gamma Honorary Society for Women in Education, Sigma Alpha Iota Professional Music Fraternity and Organization of American Kodaly Educators. She also sings in Nu Notes, a women's ensemble made up of several chapter members.
Starr holds a bachelor's degree from St. Olaf College and a master's degree in music education from the University of North Dakota. She also conducted graduate work at the University of Michigan, Eastman, UND and Hamline and holds a Kodaly mastery certificate from University of St. Thomas.
Starr is married to Ken, who was also a music teacher.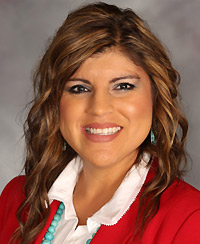 Dr. Tami Jollie-Trottier
Jollie-Trottier, an enrolled member of the Turtle Mountain Band of Chippewa, is a clinical psychologist working on her hometown reservation in Belcourt. She received her bachelor's degree in psychology from MSU in 1999. She actively participated in the Native American Cultural Awareness Club and continues her relationship with MSU and NACAC through presenting and providing workshops. In 2005, Jollie-Trottier earned her doctorate in clinical psychology from the University of North Dakota. She then completed a two-year fellowship in health psychology research at UND School of Medicine; and one year of specialty training at the Eating Disorder and Neuropsychiatry Research Institutes in Fargo. She has provided clinical services for Indian Health Services, Behavioral Health, since 2008. Possessing the spirit name of Red Wind Woman, she blends together her passion for living a healthy lifestyle with her educational, cultural and spiritual knowledge, personalizing her approach to therapy and wellness.
"I am honored to provide services to my people and plan to continue on a journey to personal wellness and to promote healing and wellness for others," Jollie-Trottier said.
Seven years ago, Jollie-Trottier and others founded Belcourt's Medicine Moon Run, a half-marathon. The Medicine Moon Run movement focuses on challenging individuals to aspire to achieve "mind, body and spirit" wellness through daily exercise, stress management and healthy eating. She also serves as a community research advisor and IRB member for the Tribal Nations Research group for her tribe. She is a 2010 IHS Community Wellness Champion and an alumna of the American Psychological Association Minority Fellowship Program.
Jollie-Trottier's husband, Ron Trottier Jr., is also a Turtle Mountain tribal member; and they have three children.