Recipients 2012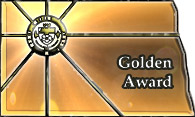 Two Minot State University alumni, Ray Giacoletti and Paul Soderberg, received the MSU Alumni Association's Golden Award Sept.13. Kristi Berg received the Young Alumni Achievement Award.
The highest award bestowed by the MSU Alumni Association, the Golden Award selections are based on outstanding service to the university or alumni association and distinguished leadership in the recipient's career or community.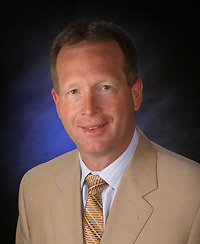 Ray Giacoletti
Giacoletti, assistant men's basketball coach at Gonzaga University, Spokane, Wa., graduated from Minot State University in 1985 with a bachelor's degree in physical education. He was a four-year letterman in men's basketball, starting three seasons and serving as team captain twice. He was a student assistant coach at MSU in 1984-85, a graduate assistant coach at Western Illinois University, Macomb, in 1985-86 and an assistant at Oral Roberts University, Tulsa, Okla., in 1986-87.
Giacoletti left college coaching from 1988 to 1989 to join the World Basketball League as an assistant coach and director of player personnel for the Fresno Flames.
The Peoria, Ill., native served as assistant coach at Illinois State University, Normal, in 1990-93 and the University of Washington, Seattle, in 1994-97.
Giacoletti's first head coaching job was from 1998 to 2000 at North Dakota State University, where he went 48-33. In 2000, Giacoletti was named head coach of Eastern Washington University, Cheney. He guided the Eagles to their best four years in program history and to their inaugural NCAA Tournament appearance in 2004, and the Big Sky Conference regular-season and tournament titles. Named the 2004 Big Sky Conference Coach of the Year, Giacoletti directed EWU to a 17-13 overall record and an 11-3 mark in conference play. The Eagles won 14 of their last 18 games on their way to winning the Big Sky Tournament, but they lost in the first round of the NCAA Tournament.
Giacoletti moved from EWU to the University of Utah, Salt Lake City, for three years. He had the best record among NCAA Division I first-year head coaches, where Utah claimed the Mountain West Conference regular-season championship and advanced to the NCAA Tournament. As a result, Giacoletti was named the 2005 Mountain West Coach of the Year.
In 2007, Giacoletti became an assistant coach at Gonzaga. He has helped continue the school's streak of 14 straight NCAA Tournament appearances, its streak of 15 straight appearances in the West Coast Conference Tournament championship game and its dominance of the WCC regular season, as Gonzaga has won 11 of the last 12 titles.
Giacoletti and his wife, Kim, have been married since 1994.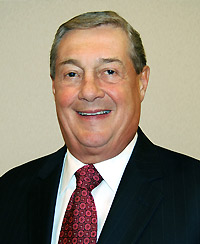 Paul Soderberg
Soderberg, retired rear admiral, United States Navy, graduated from Kenmare High School in 1961 and Minot State University in 1965 with a Bachelor of Science in mathematics and physical education. At MSU, he made the All Conference Team in basketball and football, served as Student Association president as a junior and was selected to "Who's Who in American Colleges & Universities" his senior year. He was inducted into the MSU Athletic Hall of Fame in 1992.
Following graduation, he taught high school math and coached in Stanley. In 1967, Soderberg accepted an assistantship at the University of North Dakota, where he spent 18 months attaining a master's degree. He was drafted upon graduation and signed up for the U.S. Navy and attended Aviation Officer Candidate School at Pensacola, Fla. In July 1969, he received commission as an ensign and married Jacqueline Lewis.
Early in his career, Soderberg became a Navy Supply Corps officer and obtained a master's degree from the Naval Post Graduate School in Monterey, Calif. As a commander, he graduated from the one-year course at the Industrial College of the Armed Forces in Washington, D.C. After selection to rear admiral, he attended the Flag Officer Capstone course and graduated from the Duke University Fuqua School of Business Executive Management program. During his 33-year Navy career, Soderberg served on three Navy ships and visited ports throughout the Pacific, Mediterranean, Caribbean, North Sea and Persian Gulf.
Soderberg's most notable shore assignments include executive assistant to the commander, Naval Supply Systems Command; comptroller of a $5 billion naval aviation support activity; force supply officer for the Commander Naval Air Force Atlantic; commander of the Fleet Logistics Center, Norfolk, Va., where he was selected for rear admiral; and commander of the Navy Exchange
Command, where he became a two-star admiral. His final assignment was as director of supply and logistics for the Fleet Forces Command, which included responsibility for logistics readiness for Atlantic Fleet ships and aircraft, food service operations, payroll, computer shipboard systems, ship stores, ordnance and fuel. Soderberg retired in 2002. Throughout his career, he was involved in supporting the Navy Supply Corps Association, Navy / Marine Corps Relief, United Way and many Navy activities promoting civic support to the underprivileged.
Upon retirement, Paul and Jacqy moved to Skidaway Island, south of Savannah, Ga. He is an independent consultant, where his primary focus involves marketing, business development and strategic planning.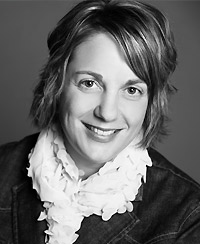 Kristi Berg
Berg, assistant business information technology professor, exemplifies by the adage, "There's no place like home."
A Minot native, she graduated from Minot High in 1991 and Minot State University in 1995 with a Bachelor of Science in business education. She taught at Meyer Vo-Tech and Quentin N. Burdick Job Corps. While at Job Corps, she began graduate studies and teaching part-time at MSU. After completing a Master of Science in management in 2000, Berg began teaching full-time at MSU through on-campus, online and Minot Air Force Base classes. She also instructed community seminars and College for Kids workshops for the MSU Center for Extended Learning. In 2011, she earned a doctorate in organization and management from Capella University, Minneapolis.
Berg achieved tenure in 2012 and looks forward to many years of serving alongside her MSU colleagues. She was Faculty Senate president 2008-09; and as Curriculum Committee chair, was instrumental in the conversion from paper to electronic documentation. To remain current in her field, she conducts research utilizing collaborative student-group experiences within her classes, as well as publishing research articles and presenting at conferences.
Berg's real passion is engaging students. She has advised Collegiate DECA for three years and was recently recognized as an Outstanding First-Year Student Advocate.
Within the community, Berg is a long-time Young Professionals member. She chaired YP-Minot's Community Links Team and was a key leader in advancing a major initiative, "MSU Unity in Our Community." Recently, she worked with the Minot Area Community Foundation on their "Rebuilding Neighborhoods" initiative following the 2011 Souris River Flood.
Berg has been married to Eric for 17 years; they have a nine-year-old daughter, Sydney.