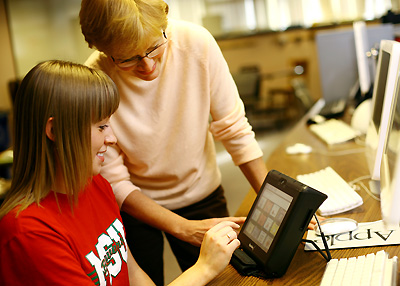 Contact Information
Kelly Lichtenberger, Academic Advisor
Major: Corporate Fitness, Pre-Nursing, Pre-Physical Education
Minor: Health Management Science

kelly.lichtenberger@minotstateu.edu
701-858-4039
General advising questions can be sent to:
msu.advising@minotstateu.edu


How will I schedule an appointment?


You will use Starfish which can be access from either your mobile device,
https://minot.starfishsolutions.com/starfish-ops/support/login.html
,
or a computer by logging into Blackboard.
Google Chrome or Mozilla Firefox are the recommended browsers.
Under My Success Network, click on your advisor's name and select Schedule Appointment. Remember all appointments are scheduled in Central Standard Time (CST).
How long will my advising appointment take?


The length of your advising appointment will depend on your specific advising needs. When scheduling your appointment in Starfish, you may have the option to change the length of your appointment based on your needs.
How will we meet?


When scheduling your appointment, you will be given a choice of location (how you prefer to meet). You can choose to meet in-person, via a virtual appointment or over the phone. If you choose a virtual appointment, the appointment will take place in Microsoft Teams. You will need to download the Microsoft Teams app, 
https://teams.microsoft.com/downloads
, prior to your advising appointment. Log in with your @ndus.edu email.