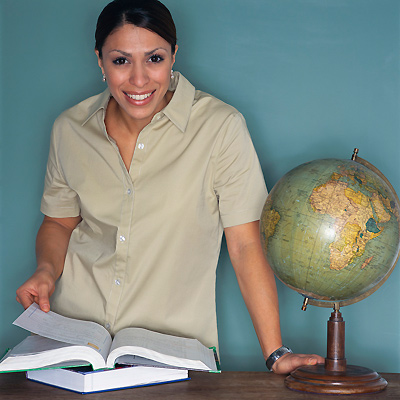 Office of International Programs
Information for Faculty and Staff
» Lead a Study Tour
» MSU's International Partnerships
» International Advisory Committee
Lead an International Study Experience! 
Why lead a study abroad program?
Faculty usually lead study abroad programs for the following reasons:
To broaden students' interest in their field of study
To link academic learning with practice in field of study
Interacting with students at multiple levels (as teachers, mentors etc...)
Building up credentials for tenure track and senior positions
Networking with foreign institutions (research projects...)
Promoting the University abroad
Breaking the routine!
Tour Leaders Responsibilities/Qualifications:
Group Leadership Skills - A Study Tour Leader is expected to have experience leading student groups/activities/classes and should ideally also have international experience in the country(ies) on the itinerary (although not required). The Tour Leader is the person who must act as enforcer of rules & regulations. If students on trip are disrupting the trip and not behaving appropriately, the Leader must warn the students of consequences and may have to decide (with in-put from the OIP) to send a student home. The Leader would then have to make arrangements to get student on alternate flight, etc. and accompany him/her to airport.
 
Foreign Language Skills - while not always necessary, preference may be given to those who can communicate in the host-country language.
 
Planning and Attending Group Meetings - The Leader will need to be able to plan and conduct information sessions and pre-departure meetings. It is important for the Leader to "get to know" the students prior to departure.
 
Collecting Paperwork from Students - the Leader will work with OIP to aid in the collection of necessary paperwork. Leaders may be asked to distribute forms to the group, collect forms and then follow-up with students to collect "missing" or late paperwork. This willingness and availability to work with OIP & faculty prior to departure is essential.
 
Logistics - Travel with the group on all scheduled activities from departure to return. The Tour Leader is responsible for all of the following: meeting the students on campus or at airport to distribute airline tickets, flying with the group and then leading the group through all of the tour's logistics such as on/off buses, in/out of taxis, check-in and check-out of hotels, arranging for group dinners, tipping drivers and tour guides, assisting students during the tour who are in need of medical or other type of help, making decisions about what to do when obstacles arrive such as bus/rail strikes, plane delays, lost wallets, passports etc. The Leader is also expected to travel with the group back to the U.S. and so he/she cannot expect to stay-on in the destination after the last date of the tour.
 
Emergency Communication - In the event of an emergency while the group is traveling overseas - the Tour Leader must be in touch with all necessary parties to decide what the group will do in the event that plans must be changed. Before the tour departs, the Tour Leader and the OIP will hold a training session. The purpose of this is to familiarize you with rules and regulations, safety and security procedures and common situations that arise with group travel.
Study Tour Approval Process
Minot State University has certain responsibilities and legal obligations toward our faculty and students who travel abroad on university business. It is important that care is taken to systematically check on issues of safety and travel advisories of the U.S. Government for foreign destinations of our staff and students. Any college, department, unit, individual faculty member or student organization planning an exchange with an institution abroad, a study abroad program, study tour, or other international activity for MSU students must seek prior approval from the MSU International Advisory Committee and Academic Affairs Council through the Office of International Programs.
Approval for individual activity, programs or tours abroad require information on the location of the proposed activity, when it will occur, who will accompany the group, who will host the group in the country of destination, and basic risk management. The review will be completed as quickly as possible and might include, as appropriate, the advice of University Legal Counsel.
Study tour proposal forms, along with the Faculty Study Tour Agreement, must be submitted to the Office of International Program by the following dates: 
Program Date: Deadline
Summer Term: April 1st the previous year
Fall Semester: October 1st the previous year
Spring Semester: April 1st the previous year
» Faculty-led Study Tour Proposal Form [pdf]
Guidance and Support for Faculty and Staff
The Office of International Programs is glad to work with faculty as they plan their course abroad or study tour. We help you consider issues such as budgeting, location of program, on-site logistics, orientation, course delivery, student selection, outreach, and pre-departure orientation. Additional information regarding OIP role and responsibilities is outlined in the Faculty Study Tour Agreement form.
» Check out past faculty-led study abroad programs
MSU's International Partnerships

International Cooperative Agreements
Minot State has developed cooperative partnerships with institutions around the world, offering MSU students and faculty the opportunity to participate in faculty and student exchanges, collaborate on research, joint teaching and the development of joint-education programs.
Below is a list of MSU current international cooperative partner institutions:
» Denmark: Aalborg University
» Norway: Arctic University of Norway- Harstad campus
» Norway: University College of Southeast Norway- B ø campus
» Poland: SWPS University of Social Sciences and Humanities
» Sweden: Kristianstad University

Interested in initiating a new international partnership?
Check out these guidelines for establishing new cooperative partnerships.

Transfer Articulation Agreements
In addition to cooperative relationships, MSU has also developed transfer articulation agreements with institutions abroad with the intent to either facilitate a smooth transfer into MSU, or to allow students the ability to earn dual degrees.
» View copies of current agreements with ALL international partner institutions
Study Abroad Affiliates
Affiliate programs are third-party study abroad providers that have been thoroughly researched and pre-approved by the MSU International Advisory Committee. MSU affiliate programs have been chosen specifically for the quality and credibility of their academic offerings, affordability, and the level of service provided to participants. Students can choose from a wide array of locations, program lengths and fields of study through MSU affiliate providers.
Current MSU approved study abroad affiliate programs are:
» International Studies Abroad
» Semester at Sea
Copies of affiliate agreements are available by request through the director of International Programs.
Page last updated  September 2, 2016